Knotless braids with beads are a hot trend in the 2023. Knotless braids are a great protective hairstyle, special weaving process not only protecting the hair strands but also improve our hair growth. Combines traditional braids with various beads can improve personal style. In order to create this hairstyle, the hairstylist will weave a braid for you first, and then tie the beads on the ends of the hair. They also use rubber bands to fix the beads on your hair, or burnt the tips of the hair after placing beads. We have selected 10 most trendiest hairstyle designs for you in this year.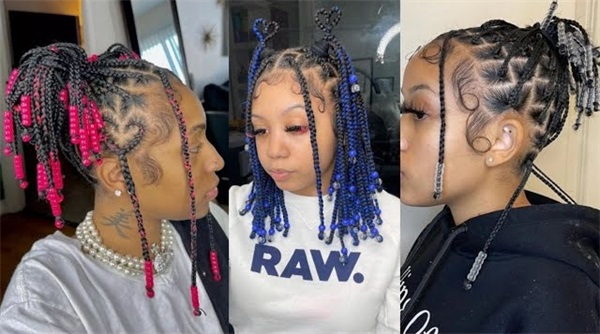 Ponytail Knotless braids with beads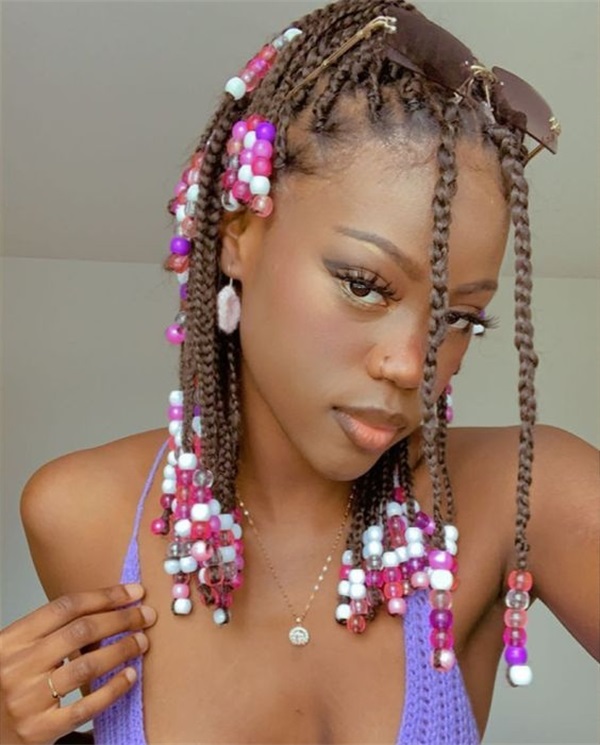 A high ponytail makes people more dynamic. Beads in bright colors let you stand out from the crowd. While the light brown hair color add a little fun and let you escape from the boring life.
Knotless braids with two buns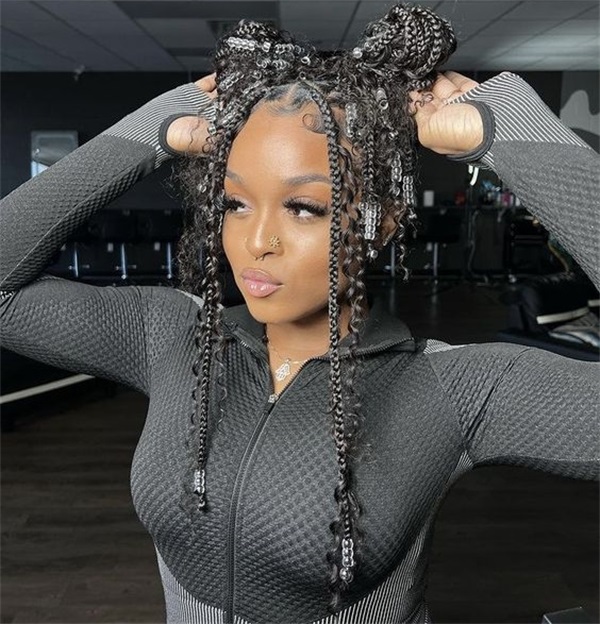 Cute knotless braids with two buns suitable for all kinds of outdoor leisure occasions. Such as fitness, camping, shopping. It is also more convenient to do, just need two rubber bands to tie the hair on the top of the head.
Neat knotless braids with beads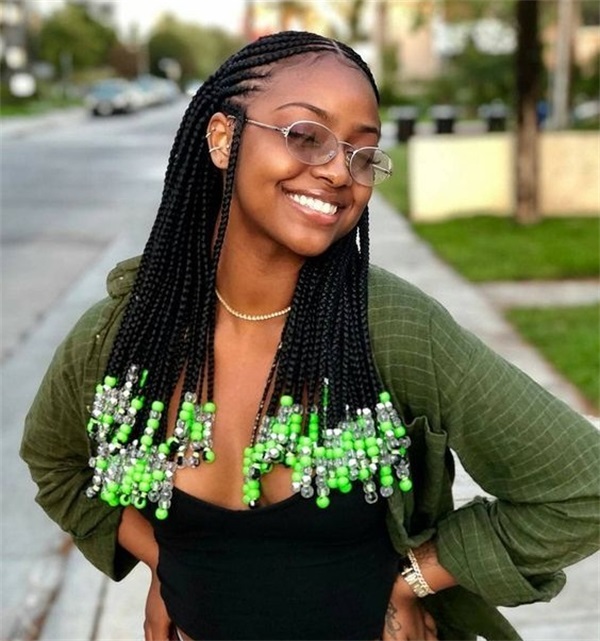 This is a neat and easy hairstyle. Just need little styling and take less consuming. The point of this hairstyle is to matching the color of beads according to your ootd looks. Simple haircuts are suitable for relatively low-key women.

Half up half down Braids with beads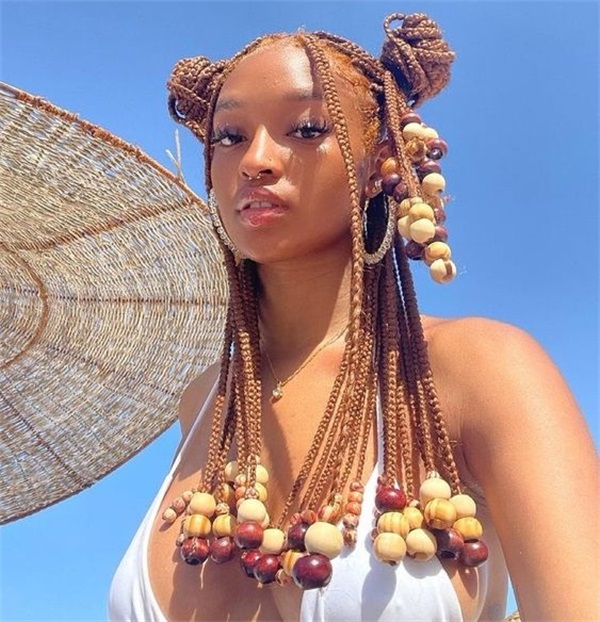 Half up half down hairstyles are chosen by a lot of women because it's classic and versatile, appropriate for a variety of styles. For example, this hairstyle with wooden beads is very suitable for seaside vacation style and complements the natural scenery.

99J red knotless braids with beads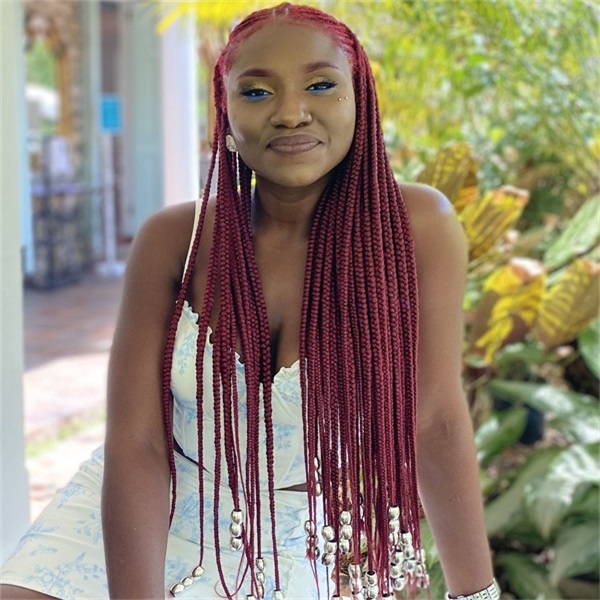 Many people pick transparent beads as their first choice for knotless braids. Because transparent can match any hair color and several beads make hairstyles more chic. It is more visually prominent and shows your temperament.
Jumbo Knotless Braids With Beads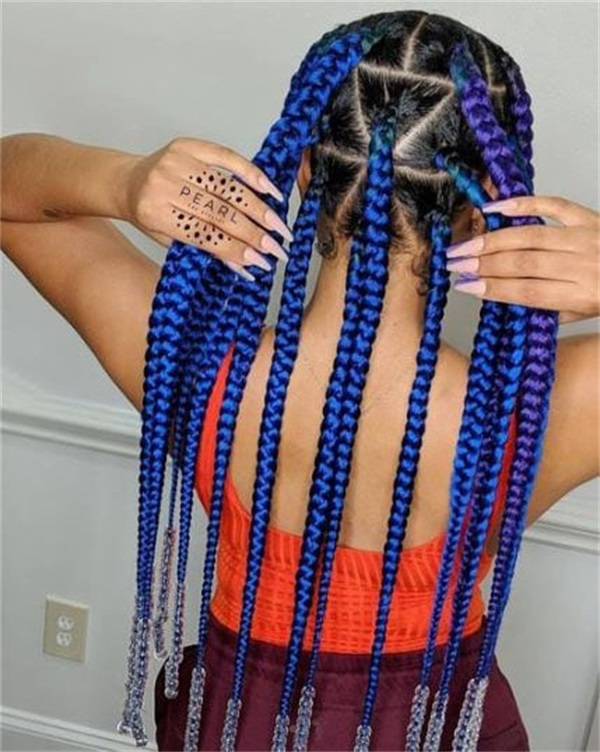 Jumbo knotless braids with beads do not need much maintenance. Bright blue is perfect for the upcoming summer.This is the look which you are looking for with personality and attention.
Knotlessl braids with wooden beads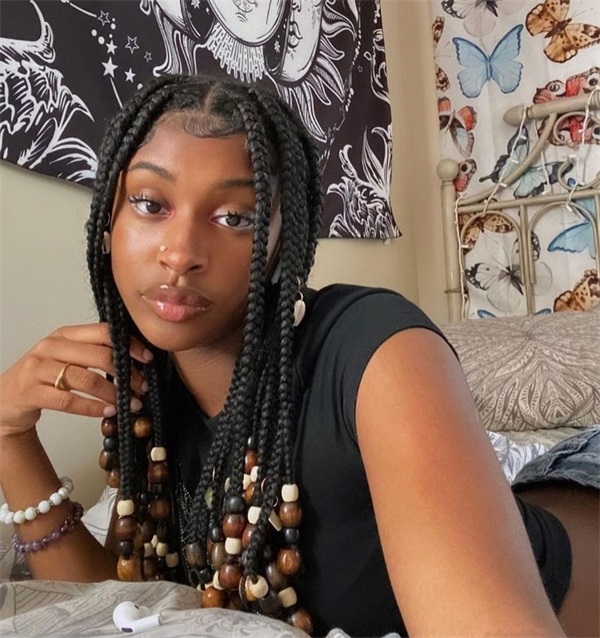 This is one of the simplest type. Wood beads and simple hairstyles are traditional combinations, usually they will not make any mistakes. Very suitable for daily life. It is concise but not simple.
Short knotless braids with beads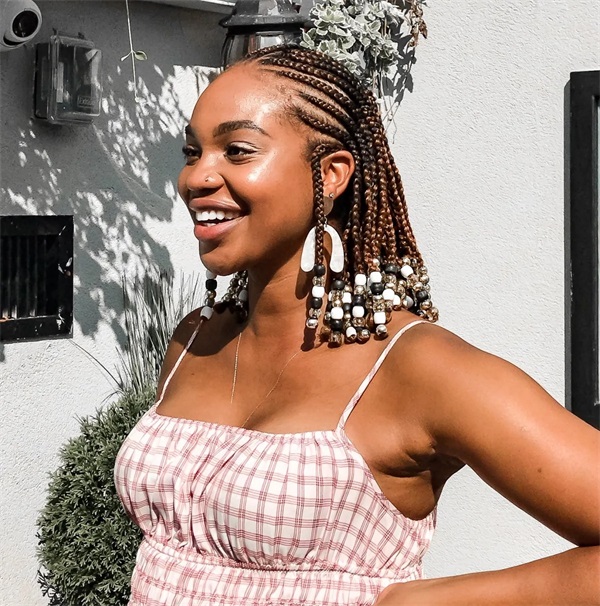 The short length braids with beads are hard to get rough quickly because they move less and don't touch surfaces like long or thick braids. Besides, they put less tension on your scalp and protect your hair.
Bob knotless braids with beads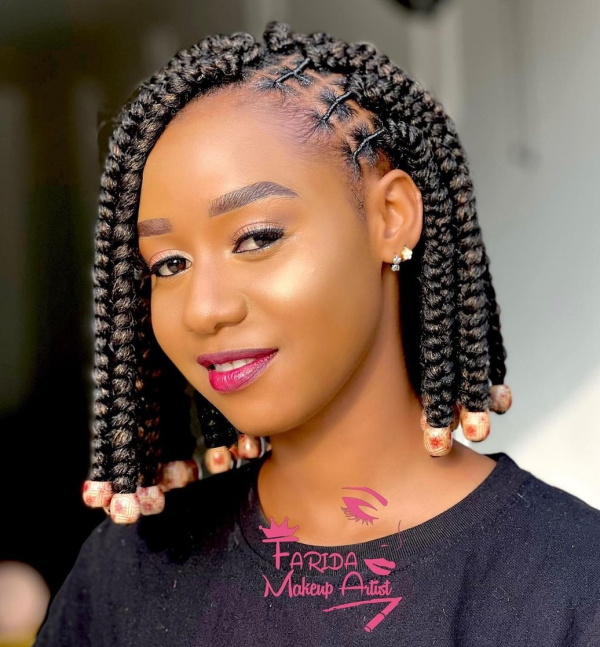 Bob knotless braids with beads is always popular in past many years. They are easy to maintenance and reduce the pressure of your head. The braids won't shake around your head and flap on your face.
Knotless braids with beads with high bun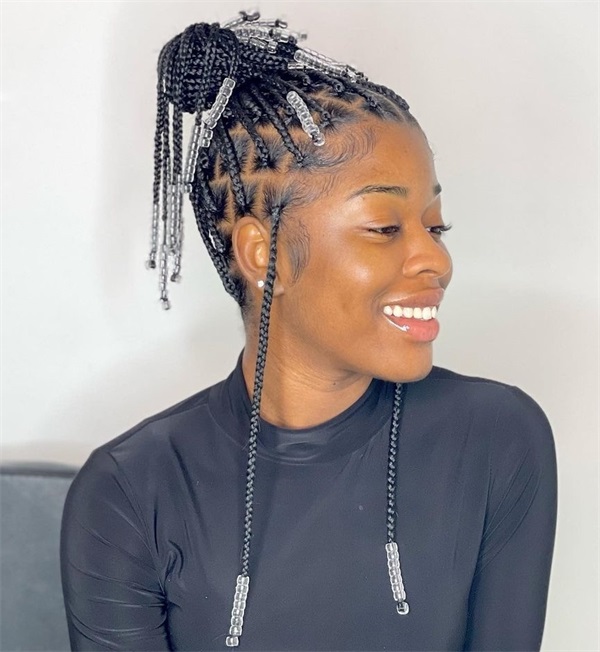 Tieing hair in high bun keeps the moisture locked in and also prevents it from being twisted and turned every time. It still remains one of the trendiest knotless braids with beads hairstyles in 2023.
Final world
Knotless braids with beads both protect your scalp and make your personal image more vivid. If you just want to use this hairstyle on special occasions, wearing wigs is an acceptable choice. Save our time and effort and can be used for multiple times.
Related Post
• Quick Hairstyles For Black Women
• 10 Must-Try Bob Wig Hairstyles
• Frontal Wig Styles
• Easy Valentine's Day Hairstyles For Girls