If you are a wig beginner, and looking for a brand new wig can change your hairstyle easily, but worry about the hassle of using adhesive, don't like the feeling of using glue on the hairline. Then glueless wigs are suited for you. Glueless wigs keep you from irritating your scalp and the risk of hair losing. What does glueless wig mean? This article will explore the answer in detail.
What does glueless wig mean?
Glueless wig means a wig that does not require the use of glue or adhesives to attach it in place. Traditional wigs usually require glue to hold it in place, especially lace wigs. Applying glue is time-consuming and the gel is hard to remove, prolonged using glue may damage the hairline and cause hair loss. Isee glueless wigs are 100% made of human hair, so the appearance of the wig is very natural. The monofilament cap inside is equipped with elastic straps instead of combs and clips to secure the wig on your head. Thus, it is a great choice for people who are allergic to adhesive and wants to take off daily.
Traditional wigs are required you in plucking, lace trimming and bleaching knots after purchase. Glueless wigs not only have a variety of styles and colors for you to choose to meet your diverse needs. They are also been pre-plucked. Save your time and be friendly to wig novices. The biggest advantage is that you can change and wear these wigs as much as you want, switching between multiple looks in the same day, because it can be worn very quickly. It is also called the wear&go wig. And it is a protected wig that protects your scalp and hairline. The price of glueless wigs is slightly expensive than other types, but it is still very cost-effective. because it has almost no disadvantages.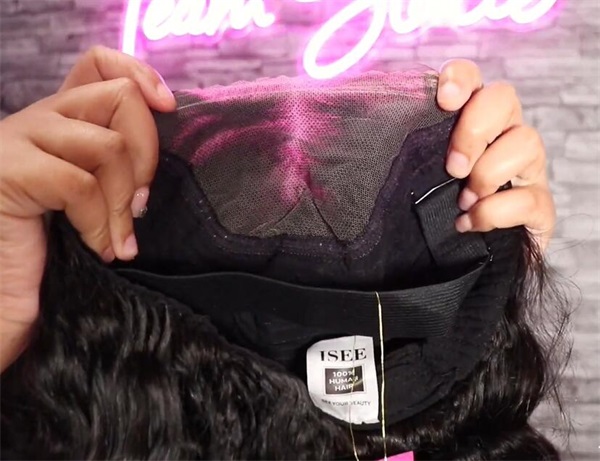 Can you use glue on glueless wig?
Isee Hair glueless wig can be attached to your head very well, you don't have to worry about it will slip off. Using glue or adhesive on the glueless lace wig is not recommended as it is not designed for this purpose. However, it can also be glued but required extra care when applying it so as not to damage the delicate swiss HD lace.
Can any wig be glueless?
Not all wigs need glue to attach. Usually, traditional lace front wigs and lace closure wigs must be secured with glue or tape. They have easily come off if without using glue to secure. Glue is the best choice for attaching a lace wig. Except for glueless wig, there are other wigs that do not need to be fixed with glue, such as V Part wigs, T Part wigs and U part wigs which are attached to your hair by clips.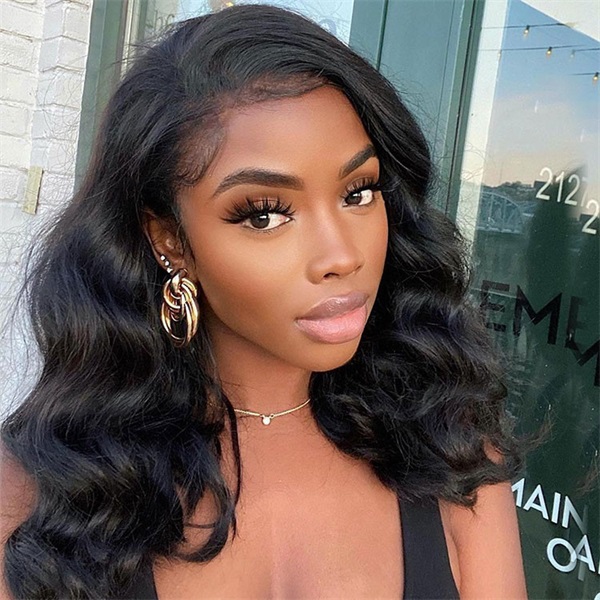 Glueless wig care tips
1. Gently comb the wig with a soft brush, being careful. Do not scrub the hair. Wigs should be washed lightly with mild water, using your fingers only to avoid any tangles.
2. Choosing a mild cleansing shampoo and conditioner that is designed only for human hair wigs when you washing it. Never pick sulfate-based products, as sulfate may remove your hair natural oils, which will cause the hair to lose and lack of moisture, and become fragile and dry. Using SLS-free hair products.
3. After washing your wig, air dry the wig is best, or use a low setting of a blow dryer. Avoid using high-temperature mode, it will cause damage to hair.
4. When you not wearing your wig, store it in a cool and dry space. You can put it on your wig stand or in its original packaging. This will keep the wig in shape and prevent it from becoming tangled or damaged.
5. Do not sleep with a glueless wig. Since no adhesive is required, this wig may be detached while you sleep. Sleeping without wearing a glueless wig can let both your natural hair and wig rest during the night which is a necessary process of hair care routine.
Final word
If you want to try more hairstyles to change your appearance but have sensitive scalp skin. Worried about the hurt to your natural hair of perming dying or straightening in the hair salon? In addition, lack of enough time to style your hair everyday morning. It is recommended you can try to wear glueless wigs which sound just born for you.
Related post
Different Types Of Wigs
How To Store Wigs
How To Remove Glue From Lace Wig