HD lace wig is one of the most popular wigs on social media, many people have fantasies about purchasing an HD lace wig to stay in style. Despite, we still find that many individuals know very little about HD Lace. So in this article, we will share related knowledge about HD lace wigs. We will explain the definition and features of HD lace wigs, and how to choose HD lace wigs. Let's start by discussing what HD lace is.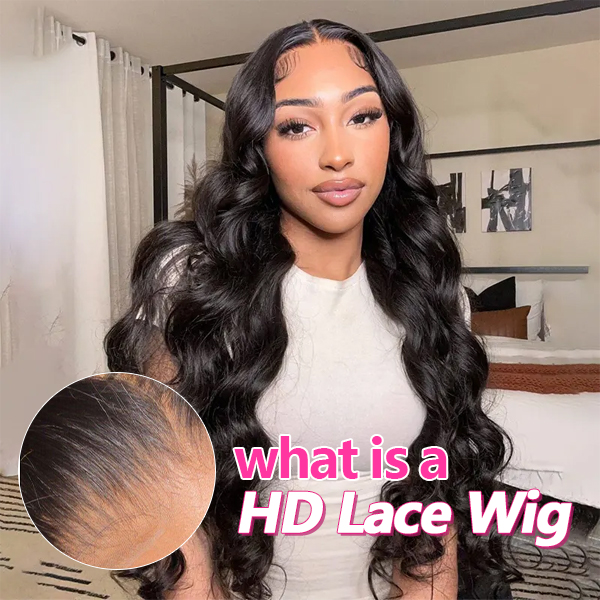 What is HD lace and what are HD lace wigs?
HD is an acronym for high definition, and the "high definition" derives mostly from the fabric of HD Lace, which is made of imported Swiss mesh. Unlike traditional lace made of chemical fiber, HD Lace is relatively both finer and thinner, which ensures that it can melts perfectly with the scalp, and you can have a flawless and undetectable hairline.
The term "HD lace wig" refers to a wig has a HD lace attached to the crown of the wig to blend with your skin easily and resemble your natural hairline, giving the illusion that the hair is growing directly from your scalp.

Realistic look
HD lace wigs, which are popular precisely because they offer a realistic appearance. HD lace, which is meant to work with any skin stone, is incredibly thin and practically invisible, especially when applied with gel. So whenever you wear HD lace wigs, it's difficult for others to figure out that you're wearing a wig!
Flexibility
When it comes to HD lace wigs, we highly recommended them for women who enjoy experimenting with different hairstyles. With HD lace wigs in hand, you can parted in any direction. They provide style versatility.
Lightweight and comfortable
HD Lace is a very thin fabric that provides a lighter and more comfortable wearing experience. The special characteristics of the HD lace material ensure better air circulation and movement. Given that, it also protects the health of your scalp.
More durable and longer lifespan
A HD lace wig is normally made of high-quality material and human hair, so you can be sure it will last for many years and less prone to tangling. With regular cleaning, conditioning and storing your wig after each installation, you'll be able to enjoy its fuller look for a long time to come.
How to purchase a suitable HD lace wig?
Now that you've learned the definition and some of the properties of HD Lace Wigs. Do you know how to choose a most suitable wig for you? Continue reading to learn what you need to take into account when buying a HD lace wig?
Lace color
Speaking of HD lace wigs, there are available in a wide range of lace colors on the market, from sheer and light brown to medium brown. Choose the lace color that blends better with your skin tone!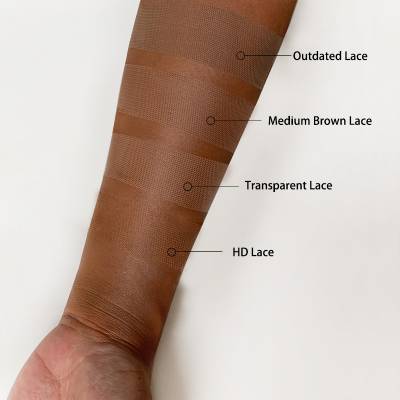 Wig texture
I don't think I need to explain you how essential wig texture is; selecting the proper wig density may be a terrific method to sculpt your face and make your wig seem more natural.
Wig density
The density of your wig has a direct impact on how full it looks once you put your wig on. A high density one will help you produce a greater volume look and give you a more glamorous appearance.
This density is standard in the wig market. Due to its subtle volume and natural-looking fullness, it is preferred by many. Wigs with a standard density(120%~150%) appear more realistic and appeal to a larger audience.
Wig price
As we all know as an imported lace material, Swiss lace is not cheap. However, HD lace is not the same as Swiss lace, it is an upgraded version of Swiss lace, finer and thinner, which means more expensive! Be careful when you see wigs that claim to use HD lace but in a lower price!
Wig cap size and lace size
Measure your head circumference before you buy a HD lace wig, an ill-fitting cap is never going to look natural on you. Lace closure and lace frontal are the two main divisions of lace size. Lace frontal wigs have a greater lace size than lace closure wigs do. A larger frontal separation area is offered by lace frontal wigs than by lace closure wigs.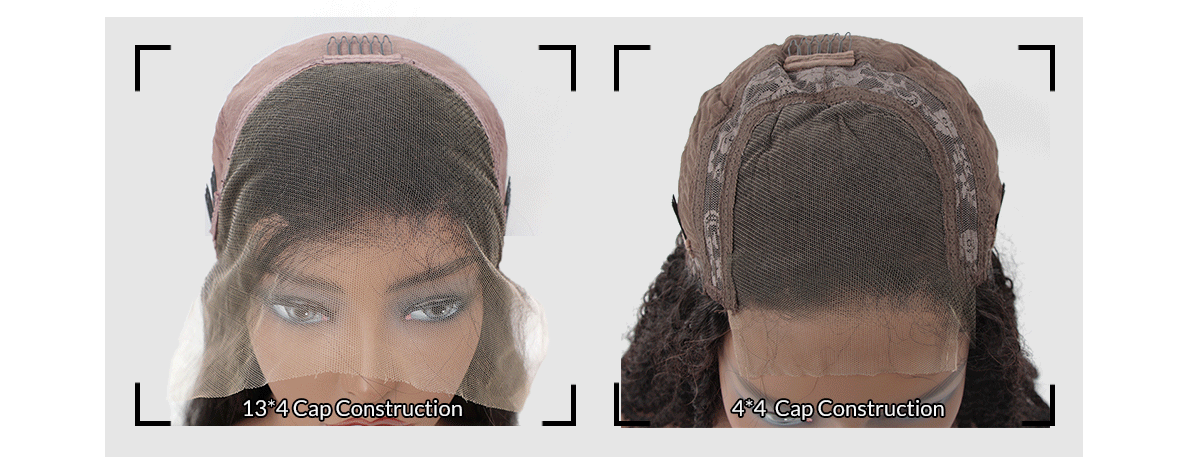 HD lace is more expensive, but it may last a long time if properly cared for on a regular basis, so it's a worthwhile investment in the long term. Here are some suggestions.
1.As we said above, HD lace is very thin and fine, so you should be careful not to use too much force when combing and washing your HD lace wig to avoid damaging the lace.
2.Do not use shampoos that contain sulfuric acid every time you wash your wig, avoid hair strands dry.
3.Give your HD lace wig a deep conditioning treatment after each installation to freshen it for a better experience next time.
4.Don't wear your HD lace wig all the time, give it a break.
Conclusion
We hope you guys understand what is a HD lace wig and how to pick one suitable HD lace wig. Based on the information shown above, you can now make a decision to get a HD lace wig.
HD Undetectable Lace Wig Loose Deep Wig | ISEE HAIR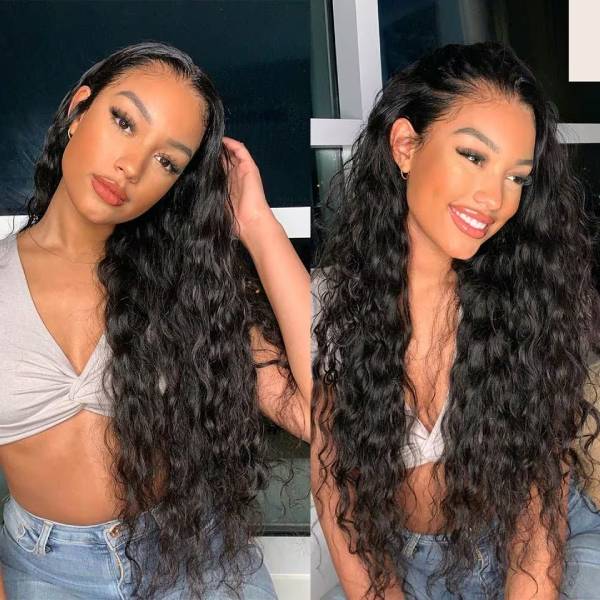 HD Undetectable Lace Wig Loose Deep Wig | ISEE HAIR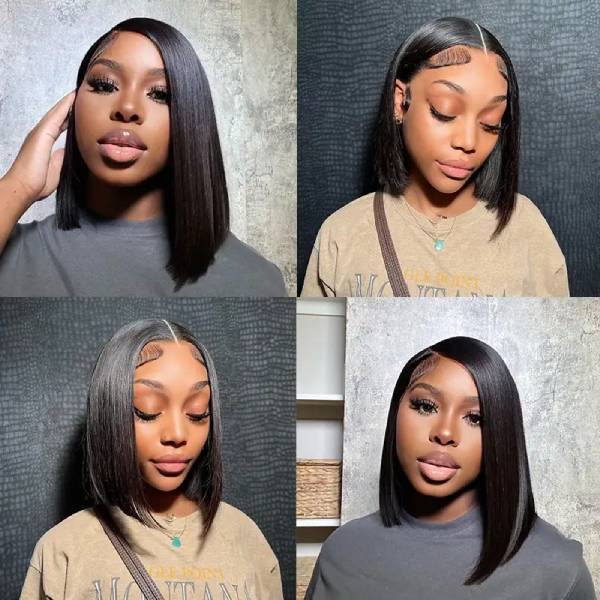 RELATED POST
Swiss Lace Vs. Hd Lace Vs. Transparent Lace
How to Cut a Lace Front Wig