Glueless wigs are increasingly being chosen by more women. However, many women worry about the firmness of the glueless wig before buying it. There is no need to use glue when wearing, and the process is simple. The traditional lace wigs need to use glue to fix when wearing them, but the glueless wig does not need to use glue. So Will Glueless Wig Fall Off?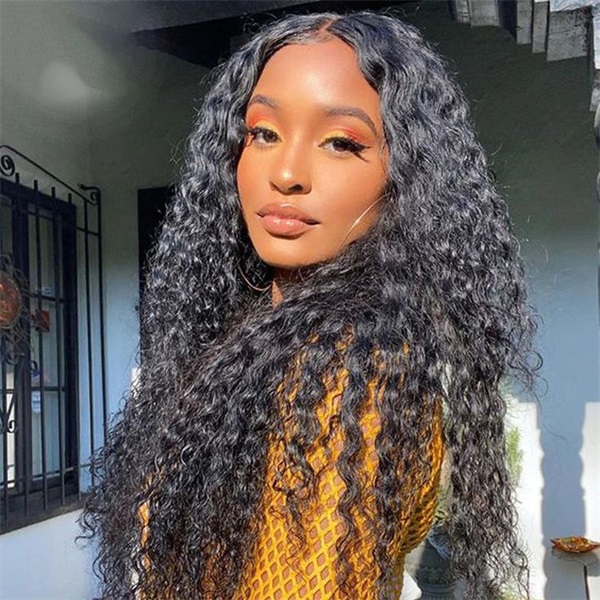 What is a glueless wig?
A glueless wig refers to a wig that does not need the use of glue or adhesive to fix the place. The cap of the wig is usually equipped with an elastic strap to allow you to adjust wig up or down and secure it on your head. The design of elastic straps reduces friction to your natural hair. Besides, glueless wigs require very minimal effort to install and remove, just takes about 3 seconds which admits people can take them off every night and let the scalp rest. This type of wig not only looks great but also protects your natural hairline and scalp. It protects your hair from sunlight, smoke, and dust.
A lot of women choose glueless wigs for various reasons. Some people are allergic to chemicals, and their hair can't be dyed or permed. Wearing a glueless wig is a great option for them, it is safe for people with sensitive scalps. Help them gain natural hairstyle changes. Other people who are experiencing hair loss, wear a wig to conceal their natural hair. Moreover, there is no need to use adhesive, it can be put on and removed quickly. Suitable for those who want a short-term hairstyle.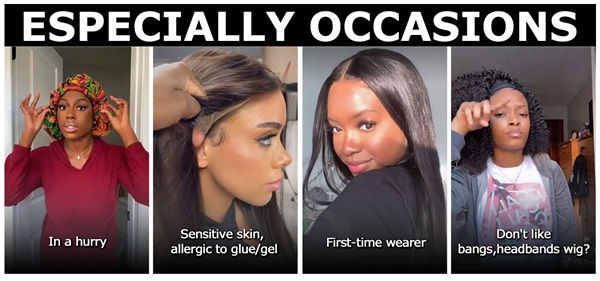 Will gluless wig fall off?
Glueless wigs do not require the application of glue and adhesive, but that doesn't mean they will fall off easily. The inside of the wig is equipped with adjustable straps which make the wig fit on your head tightly and keep it safe. The elastic strap is used to adjust the placement of your wig and bring tension so that your wig lays flat against your forehead which helps you size your wig up and down. You can easily adjust it to your comfort level. As long as you've been properly sized, your wig is highly unlikely to fall off or slip.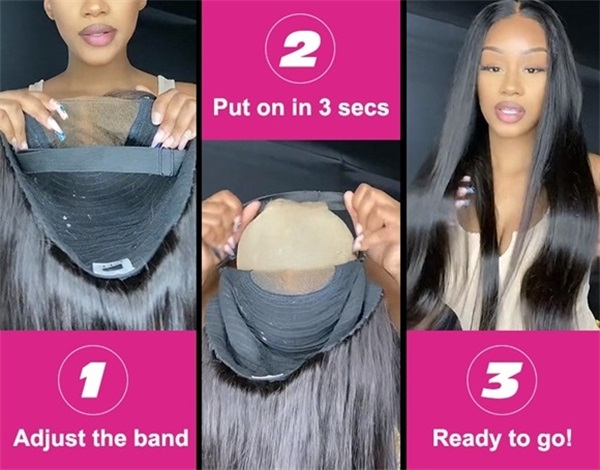 The benefits of glueless wig
Beginner-friendly
Glueless wigs are easy to put on and take off, perfect for those who want to change their fit quickly and easily. Not only does it save you time and energy, but it also protects your hairline from potential pitfalls.
Protect hairline
Since it is a glueless wig, you don't have to worry about damaging your natural hairline. No glue is used, so you don't have to worry about your hair getting caught or pulled and your scalp getting damaged.
Safety
Some people are allergic to wig glue or certain wig tapes due to skin problems, but they still need to wear wigs for hobbies or other reasons, and glueless lace wigs can help solve this question. Applying the adhesive on your scalp for too long can irritate your scalp and hair follicles. Glueless wigs are suitable for women with sensitive skin.
Realistic appearance
Isee Hair glueless wigs are made of virgin human hair which can give you the most natural looks. With proper care, human hair wigs can last more than one year. Besides, human hair wigs have a high hairstyle versatility. They can be styled, permed, and dyed just like your natural hair which synthetic wigs do not.
How to wear a glueless wig
1. Make sure your hair is flat and smoothed down to your scalp. If your hair is long, braid it first before putting on the wig cap.
2. Put on the wig cap. Adjust the cap so that it fits snugly and securely on your head and covers all of your hair.
3. Place the wig on your head, aligning it with your natural hairline. Adjust the wig to make sure it is aligned with your natural hairline. Use the elastic straps to adjust to your desired position.
That's it! With a glueless wig, there are no skills to use or any adhesives. The wig will fit securely and comfortably on your head.
How to keep a wig from falling
At Isee Hair online store, when you purchase a glueless lace wig, you won't need other products to secure it. However, even with a properly sized wig, you may still feel insecure. If you're still worried and feel the included adjustable straps aren't enough for your wig, you have options. As wear a wig cap or use bobby pins, there are two effective ways to keep a wig from falling.
Wig Cap
Wearing a wig cap can help to keep your wig from slipping, and provide a smooth support surface for the wig, especially when used with other methods. Wig caps can help to protect your scalp and can be bought in a variety of materials including nylon, mesh, and bamboo.
Bobby pins
Using bobby pins is a simple and cost-effective method to hold a wig on your head steady. And it is an ideal option for those people who have lots of natural hair, even requiring no maintenance. And it is definitely a great try if you have sensitive skin and often experience irritation from the materials of wig caps.
Why choose Isee Hair glueless wig
Isee Hair provides high-quality 100% virginhuman hair wigsat an affordable price. They are available in a variety of styles and colors to suit your needs. This is a great option if you need a fresh look in a short period of time. The straps inside of the glueless wigs allow them to attach to your head safely, do not worry about it will slides or falling off.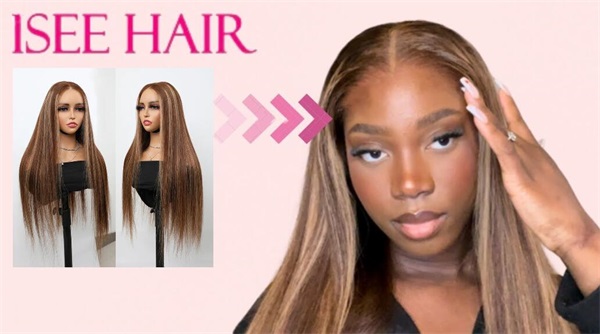 Conclusion
If you still doubt whether the glueless wigs will slides off or not, don't worry, its adjustable straps are designed to be very secure, and almost never falls off. Just need minimal effort to adjust the strap to perfectly fit the head. Glueless wigs not only protect your natural hair and scalp but also have a natural appearance, are secure and easy to apply. Do not hesitate, buy it on Isee Hair online store now.
Related Post
Glueless wig VS V part wig
How to keep wig from tangling
What does glueless wig mean