"Have you ever wished for a quick and effortless way to change up your hairstyle without the commitment of traditional wigs or extensions?" If so, you're in for a treat! This blog is your ultimate guide to everything you need to know about headband wigs.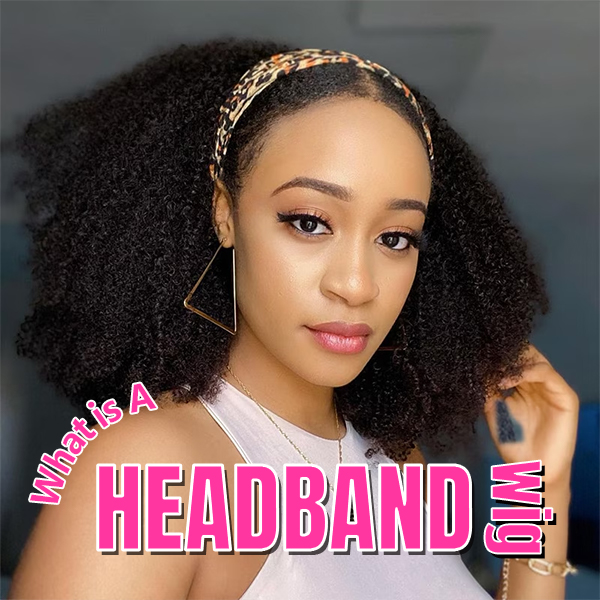 A headband wig is a type of wig that is designed to be worn with a headband or hairband to conceal the wig's hairline. This kind of wig typically has a wig cap made of breathable materials. The cap is constructed to cover the wearer's entire scalp and has an adjustable elastic or magic velcro at the back to secure it in place. The hair of a headband wig is attached to the wig cap. Human hair headband wigs tend to be more natural-looking and versatile but are usually more expensive than synthetic versions.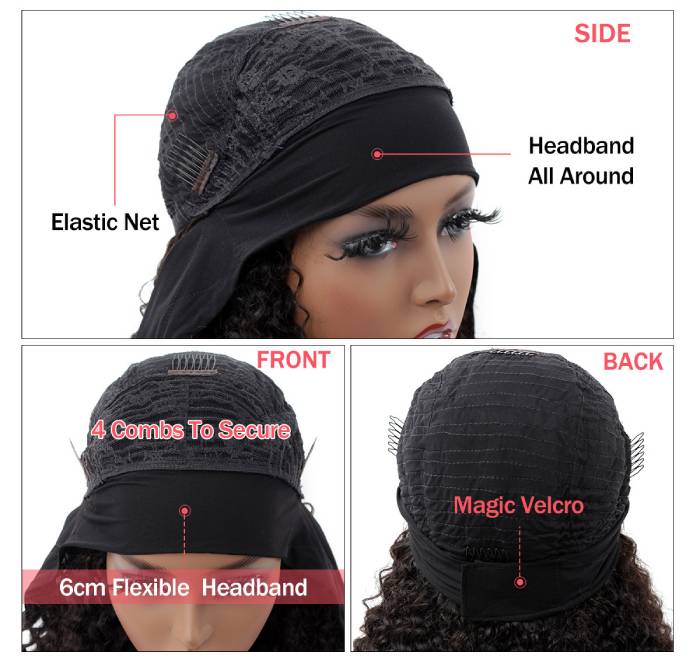 Pros And Cons Of a Headband Wig?
Headband wigs, like any hairpiece or wig, come with their own set of advantages and disadvantages. Here are the pros and cons of headband wigs:
Pros:
Ease of application: Headband wigs are considered user-friendly because they don't require adhesive, tape, or clips to secure them to the head. Instead, the headband keeps the wig in place, making it a convenient option for those who want a quick and hassle-free solution to enhance their hairstyle.
Time-saving: They are a convenient solution for those who want to change their hairstyle quickly without committing to a more permanent option like sew-in weaves or hair extensions.
Protects natural hair: Headband wigs can help protect your natural hair from damage caused by styling, heat, and other environmental factors since your hair is covered and not subjected to these stresses.
Easy to change style: You can change your hairstyle and look by simply switching out the headband, allowing for a variety of styling options without having to restyle the wig itself.
Suitable for all hair types: Headband wigs can be worn by individuals with various hair types, including those with natural hair, relaxed hair, or no hair at all.
Cons:
Limited styling options: While the headband allows for some styling versatility, headband wigs may not be as versatile as lace wigs when it comes to creating complex hairstyles like updos or ponytails.
Visible headband: The headband itself is a prominent feature of these wigs. While it's designed to blend with the wig and look like an accessory, some people may not like the visible headband look.
Less secure: Some users may find that headband wigs are less secure than other types of wigs, especially during vigorous activities. Because of glue-free during installing, they might shift or slip.
Who Fits The Headband Wig?
Strictly speaking, headband wigs are designed to be worn by anyone who wants to change their hairstyle quickly and easily without the need for adhesives. They are a versatile option that can be worn by people with various hair types, lengths, and textures. Here's a breakdown of who can benefit from wearing a headband wig:
Those in a Hurry: Headband wigs are convenient for individuals who have a busy lifestyle and don't have much time to spend on hairstyling. They are quick to put on and style.
People with Hair Loss: Headband wigs can be an excellent choice for individuals experiencing hair loss or thinning. They provide a natural-looking way to cover bald spots or thinning areas without the need for glues or tapes.
Fashion Enthusiasts: Fashion-forward individuals who enjoy accessorizing their outfits with different headbands and hair accessories can use headband wigs to complement their style.
Individuals with Sensitivities: Some people have sensitivities or allergies to wig adhesives or tapes. Headband wigs eliminate the need for these products, making them a comfortable option for those with such sensitivities.
Those Who Want a Low-Maintenance Option: Headband wigs are relatively low-maintenance compared to other wig types. They are easy to wash, style, and care for.
How To Style a Headband Wig?
The following video details how to style a headband wig for your reference, if you are interested in it.
Where Can I Buy A Headband Wig?
ISEEHAIR company specialize in high quality 100% human hair at affordable prices. We are always committed to providing all kinds of Hair Bundles,Top Lace Closure & Frontal, Hair Wigs, Body Wave,Straight, Curly, Loose Wave, and Deep Wave, different hairstyles for your choice. Of course, headband wigs are no exception. Now let us have a look together.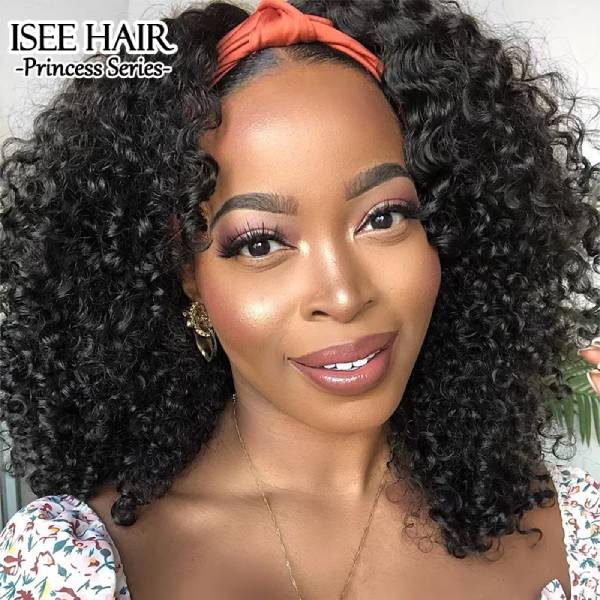 The distinctive tight and coiled curls of this Kinky Curly 180% Density Headband Human Hair Wig add a playful texture and volume to the wig, ensuring it stands out in any crowd.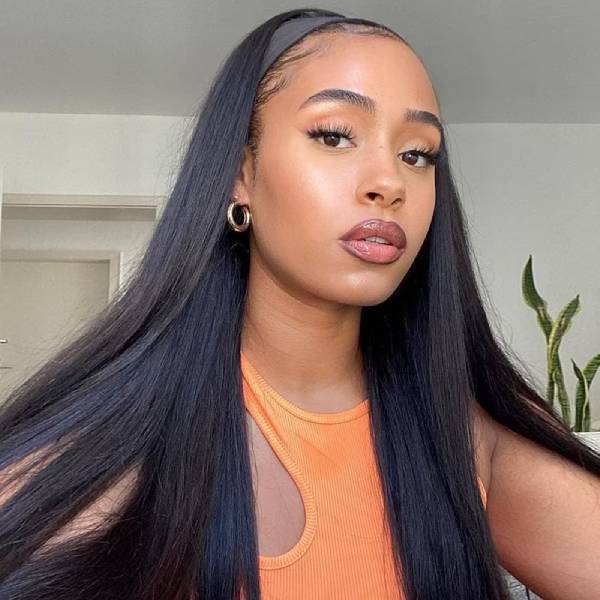 This straight headband wig is available from 18 inches to 30 inches for you to choose from. It is made of high quality human virgin hair, shiny and soft, can be dyed and bleached, restyled,no tangles, no shedding. no lace.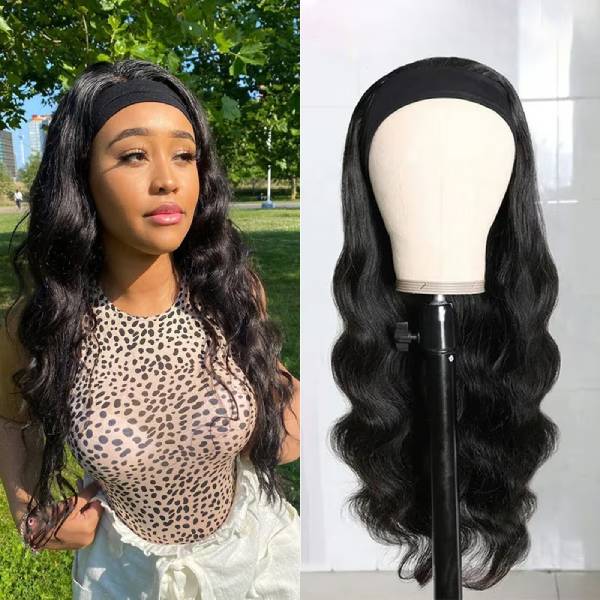 Body wave headband wigs are versatile and can be styled in various ways. You can straighten them for a sleek look, curl them for a more voluminous appearance, or leave them in their natural wave pattern. This adaptability makes them suitable for different occasions and personal preferences.
You might want to check these posts:
How To Put On A Headband Wig
How To Wash A Headband Wig
Can You Swim With a Wig?