It is hard to find wigs for small heads. The most of wigs in the market are on medium size. So how to get wigs for small heads? Custom a wig is an advisable option. Isee hair has its own manufacturing factories which provide customized services. You can get a unique wig perfectly suit for your small head.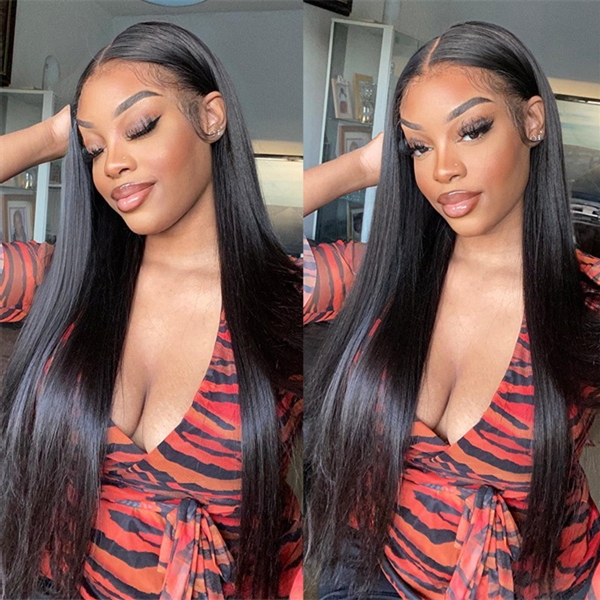 How to measure wig size
It is recommended that measure the size of your head before ordering a wig. It's like when we buy clothes, we need to know what size we wear and make sure the size is right. Although many wigs on the market are equipped with adjustable elastic straps or combs to adjust, it is still important to measure the head size.
1) Circumference: put on a wig cap, make sure your measuring tape is not over your ears. Around the complete nape of your neck.
2) Front to nape: you are gonna place your measuring tape at your hairline and go all the way down to the nape of your neck. Ensure your tape is in the middle of your head.
3) Ear to ear for frontal wig: take your tape on the top of your ear go across the top of your head, not too far in front not too far at back. This step used for your frontal wig helps you to know how much you need to cut off for ear tab.
4) Temple to temple: Place the beginning of the tape at one temple and you are gonna go around the back of your head at the most curved part of your head and bring it around to your other temple.
5) Nape of your neck for closure wig: Place the tape at one side of your nape going across to the other side of your neck.
After you finish your head measurement, please refer to the numbers in the size chart to find the right wig cap for your size.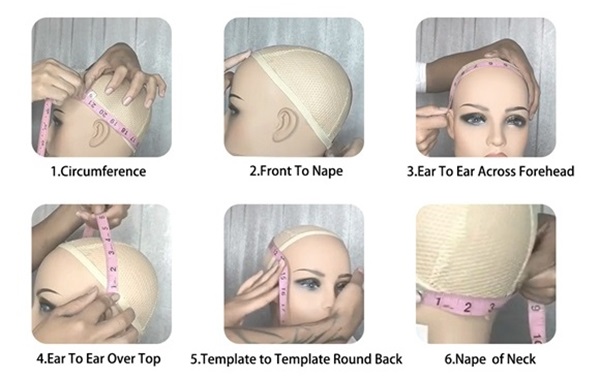 Best wigs for small heads
Headband wigs
Headband wigs can hide the hairline. This type of wig is an ideal choice for people with smaller heads. Headband Wigs are very easy to adjust the size. However, due to the band on the cap, it is not convenient for styling.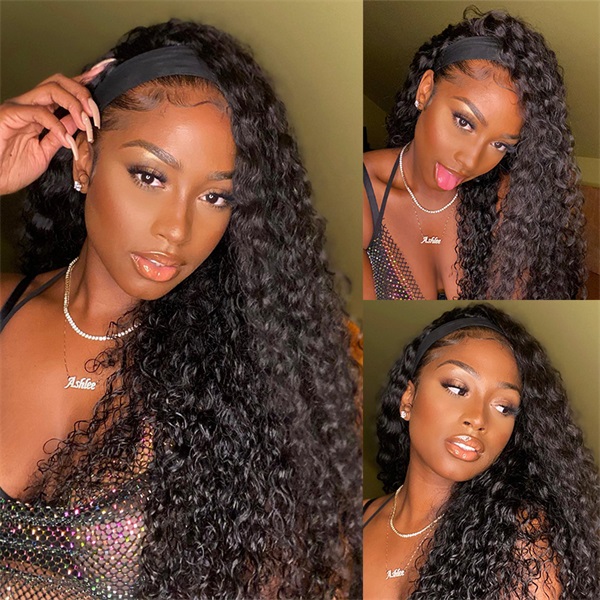 V part wigs
There is a V-shaped opening in the front of the hair cap, you can mix your natural hair with the wig for a natural look. V part wigs are very easy to install, can be put on and taken off quickly without glue, and is very breathable, giving your natural hair space to breathe.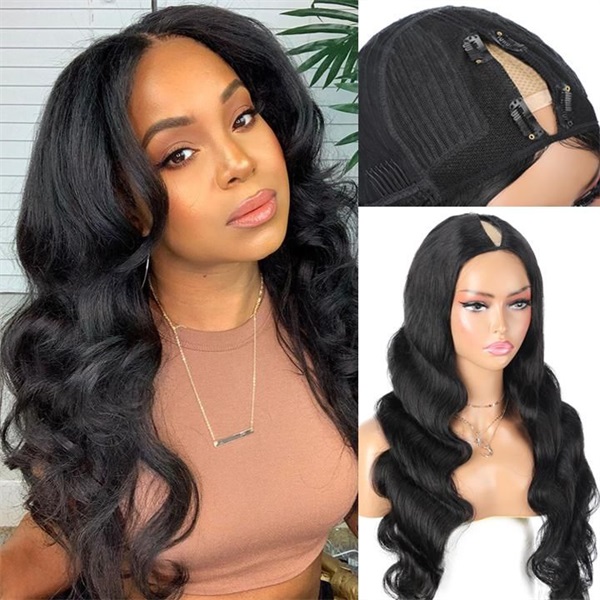 U part wigs
Also known as a four-thirds wig, it is a wig that is sewn on a U-part wig cap. The U shape allows your natural hair to be combed and blended over the wig. You can easily tighten the U-part wig to adjust it on your head, appropriate for different head sizes.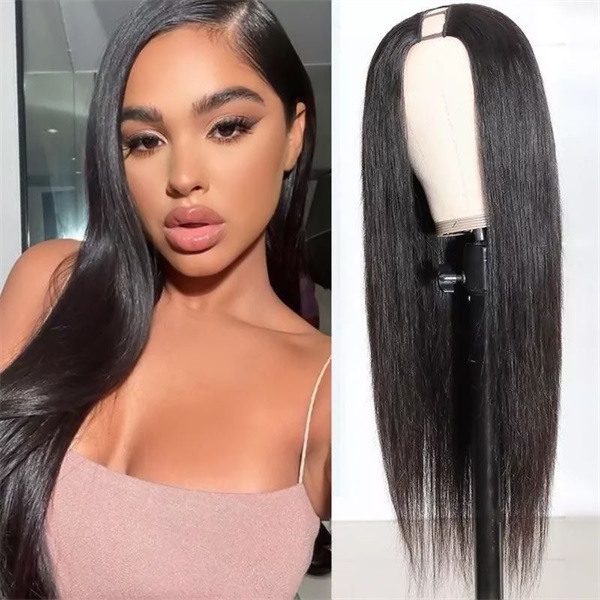 Pixie wigs
This is one of the most popular hairstyles for people with small heads. Pixie wigs can increase the volume of the head and balance the proportions. And enlarge your facial features, modify your face shape, suitable for women with small heads
Bob wigs
This is a very classic wig style and is perfect for women with small heads. It can accentuate the shape of the face. It works in both informal and formal settings. Just need a simple trim.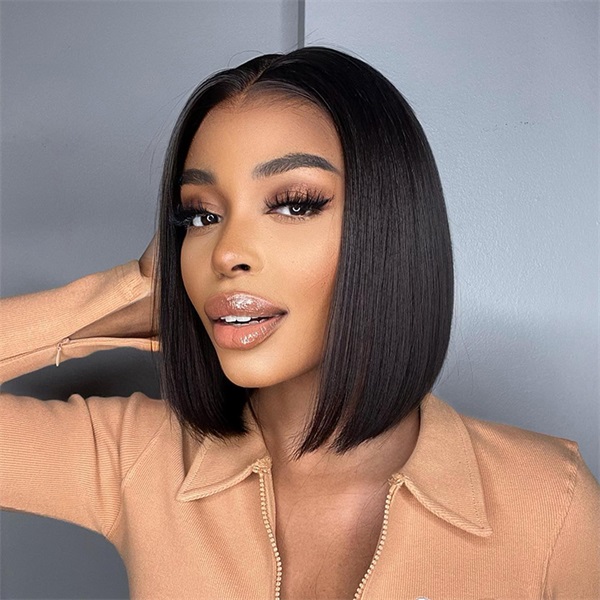 Lace front wigs
Lace front wigs are very lightweight and comfortable to wear. Ideal for those with smaller heads and provides a more natural, realistic look. You don't have to do much in terms of styling to make this wig look great. And the price is lower than that of full lace wigs.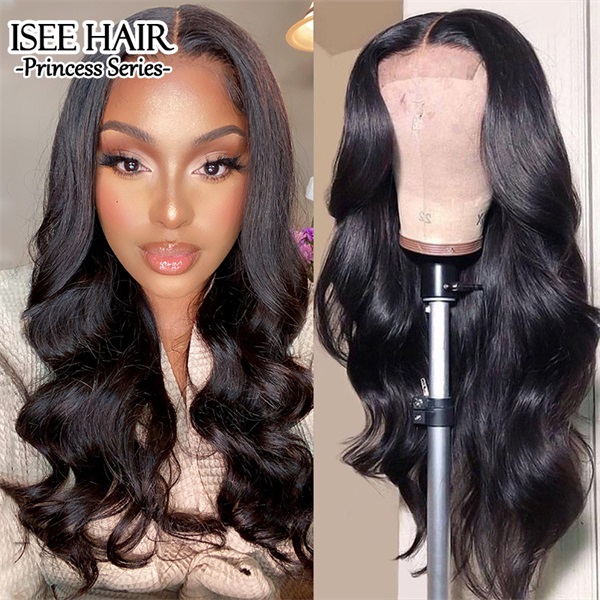 Glueless wigs
Isee glueless wigs equipped with an adjustable strap. You can freely adjust your hair cap to fit your head shape without using adhesive and glue. It is very friendly for beginners and women with small heads.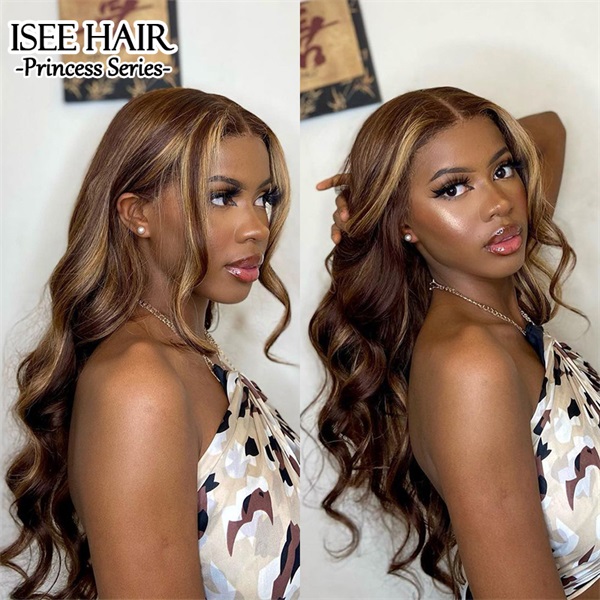 How to make a wig smaller
1) If the size of the wig you received does not properly match your head, don't worry, there are resizing methods. Some wigs have adjustable straps that you can turn around to adjust the tightness of these straps.
2) Removing the wefts of the wig. You can break out the scissors, needle, and thread. Remember to start with less, not remove too much. Because it is hard to turn back when you open the bow.
3) If you are unwilling to permanently remove the wefts of the wigs, you can try the tuck and sew method. Your wig will be smaller, but the amount of hair remains the same. Therefore, the result may not be as natural as if you removed the weft.