When choosing a wig, it is important to consider the cap construction, the cap construction refers to the base of a wig. Understanding the wig cap construction might assist you in selecting the right wig . There are various wig cap construction types available, from wefted to lace front wigs, monofilament wigs and Head-band wig caps wigs. In this blog, you'll master helpful information about different types of wig caps. Let's have a look.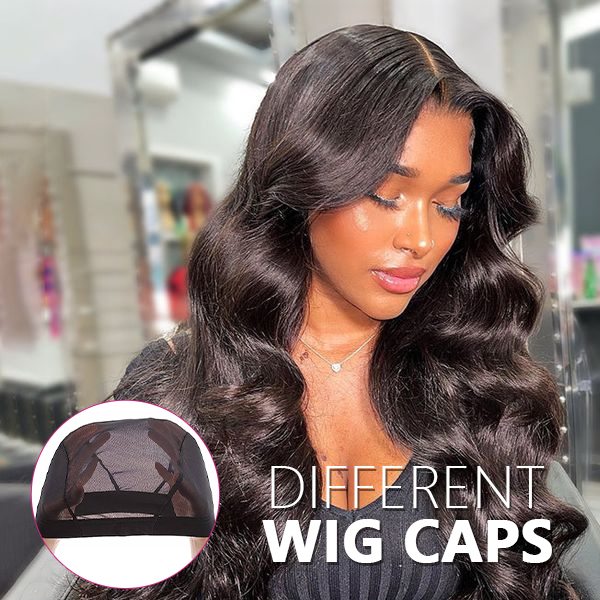 Different types of wig cap construction
Wefted wigs Caps
Wefted wig cap are also called capless or basic wig cap . As named implied, this kind of wig cap is made by sewing weft, which means the sides and back of the wig are constructed with wefts of hair. And the strands aren't sewn as closely together in wefted wigs.
● A wefted wig cap is usually machine-made, which means that they're much more affordable than other wigs.
● Some wefted cap has open weft for better air ventilation.
● Because of the wefted cap construction, the parting of wefted wigs can be more visible.
● It's hard for you to change the parting of the wig.
Monofilament Wig caps
Monofilament caps not only offer a very natural look but also have a abandon of styling versatility. This kind of wig caps include a sheer polyester or soft nylon mesh at the top and crown area to let your skin color to come through and provide the look of a natural scalp.
● natural: creates the illusion of natural hair growth from the scalp where the hair is parted
● versatility: with monofilament wigs the styling options are unlimited.
Weargo wig caps
The wear go wig is a type of cap that has just recently emerged and has taken the wig industry by storm in recent years. ISEE Hair is the first to introduce the conception of weargo wigs. Wear go wigs are designed to minimize time-consuming during installation and to provide maximum convenience to the wig wearer.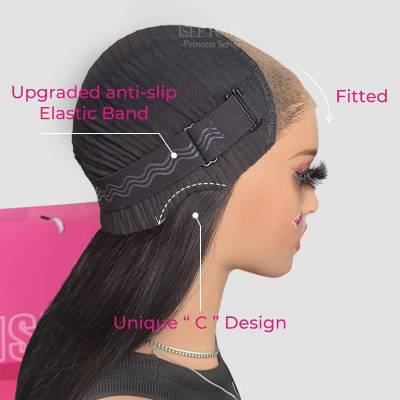 ● Glueless: The most important feature of weargo wigs is that they don't need glue, which is more comfortable and reduces the irritation of glue on the scalp.
● time-saving: As the named implied, with weargo wig cap, you need nothing just grab then go out.
● Cost-effective: The glue needed to install the wig is also a significant investment. So the glueless design of weargo wigs are not only time-saving but also cost-effective.
● Great for beginners: Compared to traditional wig installation methods, you didn't need to master any install technique, just grab and go, it's really effortless.
Lace front wig caps
Just as the name describes, lace front caps have lace in the front, ISEE Hair lace front wigs are designated as having good quality lace,which means the ability to create an invisible hairline. Our lace front wig has weft in the back and clips in the side, there's no need to worrying about the wig slipping off.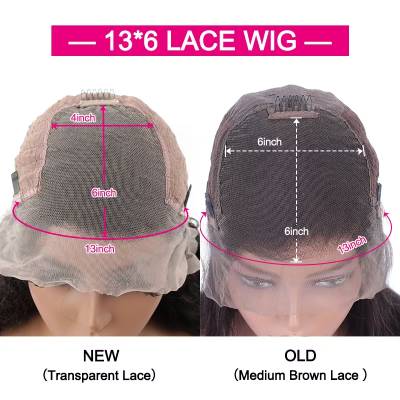 ● The combination of front lace and HD lace creates a perfect hairline.
● The cap construction allows more parting styling design.
Lace closure wig caps
Lace closure wig caps are similar to lace front wig caps but the lace area is smaller( ISEE Hair 4*4, 5*5 lace closure wigs). Compared to lace frontal wig cap that has a larger area of lace, the lace closure wig caps are easier to maintain and install. But in the mean while, smaller lace area is translate to fewer styling options, you're limited to parting your hair on the lace, maybe on 4-5 inches.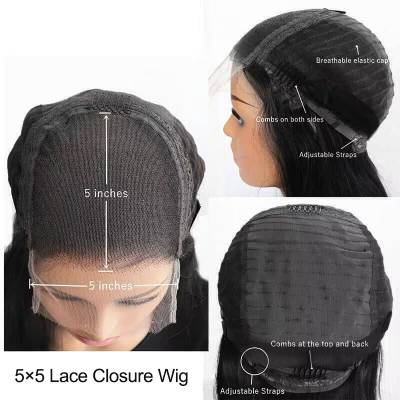 Full Lace wigs caps
ISEE Hair full lace wig use ultra-strong and ultra-soft HD Lace to create a cap that stretches from ear to ear and covers your entire scalp.
● A full lace wig has a base made of sheer lace that covers the entire wig cap, which means you can part your hair anywhere you want.
● It's more expensive because there's more lace.
● The lace part needs to be installed with glue, so they tend to require a little bit more effort to wear.
Headband wig caps
Wigs fastened to a headband are known as headband wigs. Like the wefted wig caps, they both don't have lace. The headband wig caps are ideal for ladies who like no-fuss wear, no adhesive, no gel, and they have the ability to let you show your own natural hairline.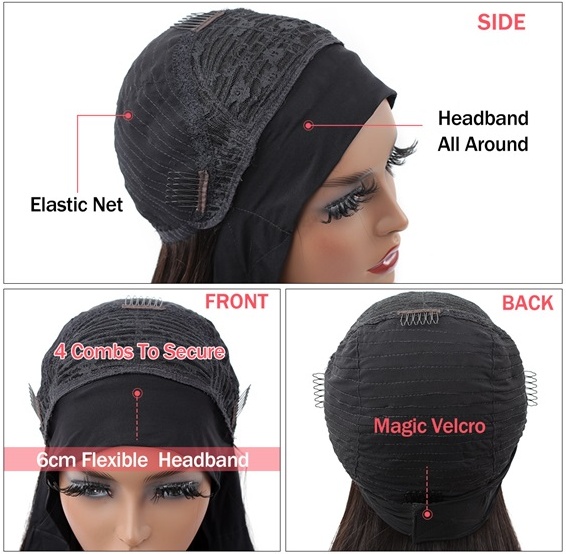 ● It's the most budget choice, this kind of wig caps are very cheap due to no lace.
● You will not need to spend time cutting extra lace at all because of no lace.
● Headband wigs are known to be uncomfortable, especially in summer.
● The hairband is attached to the wig and you can't remove the hairband to achieve a more realistic look.
T Part , U part or V part wig caps
T Part lace wigs have T-shaped lace in the front. U part lace wigs have lace in the front that's shaped like a T. V part caps of course have V-shape lace in the in the front area. These caps are perfect for protective styling and save on time. Most wig caps are made with combs ensuring the wig remains in place.

● More affordable than lace front and full lace wigs.
● Because of the limited area of lace, you can't switch up the look as much as you want.
Conclusion
Now you know the different types of wig construction, I'm sure next time you'll be smarter about choosing a wig that suits you better!