In the wig market, closure wigs are favored by a large amount consumers. Closure wigs are an ideal option for women who want to try different fashion hairstyles. If you have questions about closure wigs, this article will answer you in detail.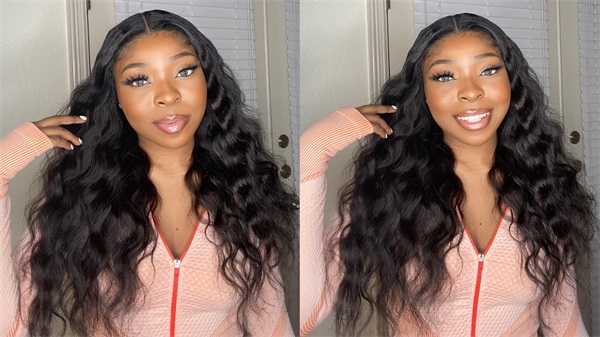 What Is a closure wig?
A closure wig is a patch of lace with hair sewn into it which often stretches from temple to temple and is put on the middle of your head. Lace closure wigs usually have two sizes: 4x4 inch and 5x5 inch. The most popular and common one is 4x4 inch. The hair strands are hand-tied to the closure, giving the wig a more natural appearance. You can use glue or adhesive to make the wig attach well to your scalp.
Isee Hair lace closure wigs come in a variety of styles, textures, and lengths for you to choose. They are all made of virgin human hair which allows them can be styled by heat tools according to personal preferences. Besides, they are easy to wear and maintain, therefore it is an ideal choice for women who wants a less time-consuming hairstyle.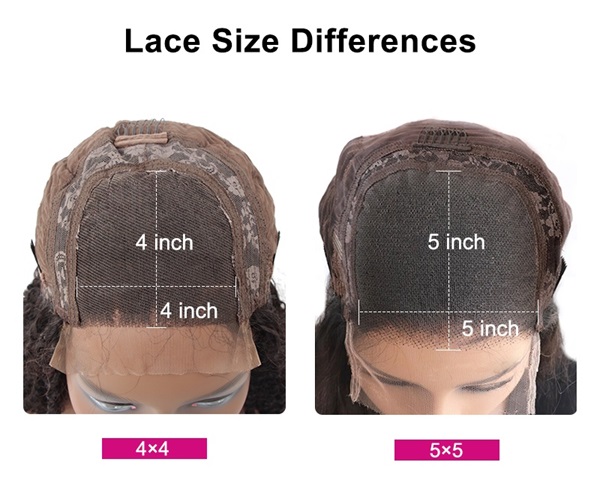 Why do people choose closure wigs?
Economical
If you plan to spend less budget on it, a closure wig is a way to go. The closure wig is made with a smaller handmade lace area as the front portion. The smaller the handmade area, the cheaper it is. So they are more affordable than frontal and other types of wigs. It is the best choice to save money.
Natural
Closure wigs provide an imperceptible hairline in the closed section. The lace closure not only allows flexibility and mobility but is also breathable. Lace can be blended nicely into your scalp by using glue or tape adhesive. Gives you a perfectly natural hairline look and comfort.
Protect Hair
The heat from styling tools can damage your real hair. Closure wigs can be dyed, discolored, or curled like real hair. It can be styled in many ways. Closure wig has different hairstyles and lengths. They come in a variety of styles, from bobs to braids, and can be worn for many occasions.
Long Lasting
Generally, a closure wig last longer time than a frontal wig if it gets proper care. A lace closure is better for warmer weather. Because they don't require as much gluing and customization as lace frontal wigs. Adhesive and glue tend to become peeled off after prolonged use.
Features of closure wig
1. The handmade lace area of a closure wig is smaller than the lace front wig. There is less lace to maintain and take care of. And it is easy and convenient to install for a beginner. So it is a beginner-friendly wig type, suitable for beginner choose.
2. A Lace closure wig doesn't limit the parting to the middle either, however, with a lace closure wig, you need to be careful about the style to avoid exposing the edges.
3. The closure section offers an undetectable hairline. Thin laces, like French, Transparent, or HD Lace, have good air permeability. Closure wigs blend well on your scalp by using glue or tape adhesive.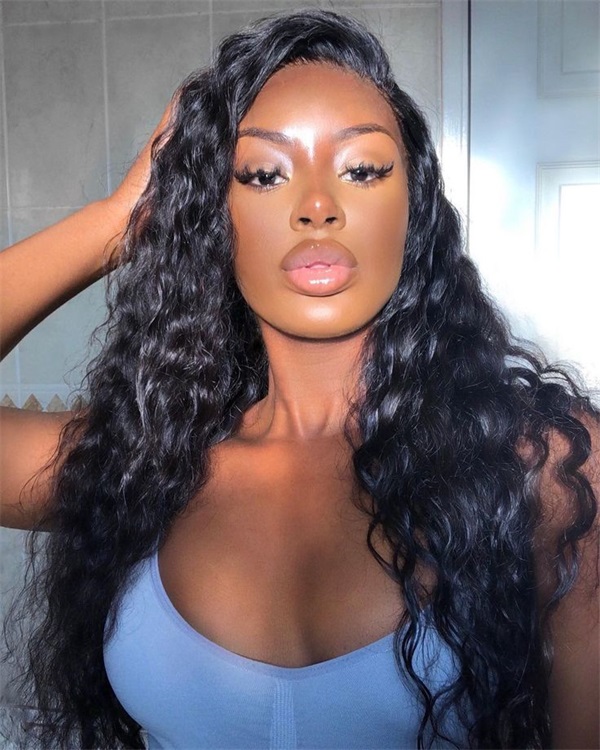 Closure wig VS Frontal wig: How to choose
A lace front wig is refer to a wig with a patch of lace placed at the hairline position. The size of the lace usually is 13x4 inch or 13x6 inch. Lace frontal wigs are designed to mimic a natural seamless hairline.
When choosing between a closure wig and a frontal wig, it's important to consider your personal preferences and needs. Here are some factors to consider.
Styling Options: With a frontal wig, you can part your hair in any direction, which provides more styling options. On the other hand, a closure wig usually only has one parting option.
Budget: Frontal wigs are usually more expensive than closure wigs due to the additional lace frontal material and the labor required to install it. If you have a tighter budget, a closure wig may be the more affordable option.
Coverage: A frontal wig covers ear to ear and includes a natural-looking hairline. In contrast, a closure wig only covers a small portion of the scalp at the crown or top of the head. If you want a more natural-looking hairline and the ability to style your hair in different directions, a frontal wig may be the better option.
How to wear a closure wig with glue?
Step 1: Clean and dry your hairline. Dampen a soft rag or cotton swab and run it gently along your hairline to strip away dirt and oils. The hairline is your lace closure place, and the place should be secured.
Step 2: Gently apply the glue along your hairline. Brush the glue to apply it below the hairline, where the front of the closure will be.
Step 3: Attach your wig slowly and carefully.
Step 4: Make sure that your wig is keep on straight.
Step 5: Use a blow dryer to dry the glue for 30-45 seconds with cool air.
Step 6: Gently press the hair down onto the glue. Let it sit for 10-15 minutes before you style it in order to make sure that the adhesive is completely dry.
Related Posts
What Is A Glueless Wig?
Glueless Wear & Go wig Vs. V part wig
How To Make A Lace Closure Wig For Beginners
How To Keep Wig From Tangling
How Long Do Wigs Last
How to Pluck A Wig