Curly lace front wigs required more maintenance than other hair type lace wigs. This is because curly hairs are more brittle, frizzy and easy to get breakage than straight hairs. Therefore it is necessary to learn some knowledge about caring for curly wigs to prolong their lifespan. Read this article to find the answer related to how to take care of curly wigs.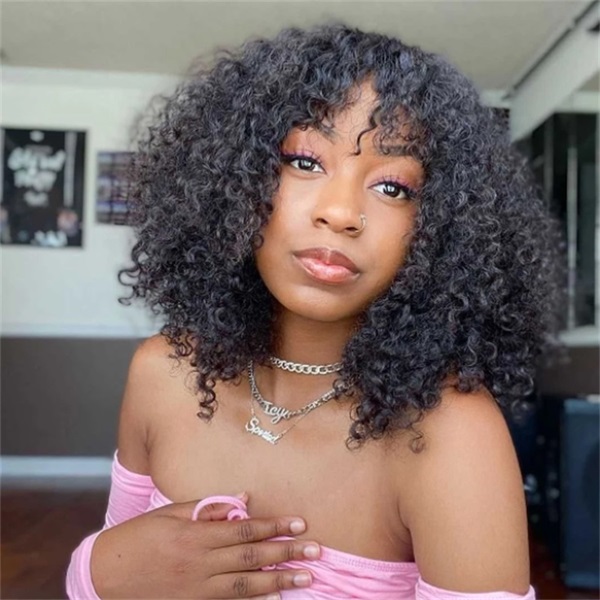 How To Take Of Curly Wigs
Proper washing method and careful maintenance is crucial to help you take care of your curly wig. It can prolong the life span and refresh the curls and get them looking nice and juicy again.
Wash
1. Put some shampoo in the bucket, fill the bucket with warm water. Hot water damage to the lace front cap and hair strands. Dip the wig in and out of the bucket. Use a toothbrush to clean your lace, lightly scrub it, do not scrub it too hard. Remove all of the dirt and gel of it. Rinse the shampoo.
2. Same way to apply conditioner. Pour your conditioner in the bucket and this time filling in with cold water. Cold water can locks in the moisture better. Dunking the wig and let it sit for about five minutes to take a deep conditioning. Rinse the conditioner.
3. Spray the leave-in conditioner mist on your wig to detangle the hair and make the curls a lot more softer and manageable. Use a paddle brush or a wide tooth comb just to detangle all the curls in and get in nice and smooth.
4. Put hair soak stuff on your wig hair, use a diamond brush to comb it. If you are in a rush you can use a wig diffuser. After washing, dry off the excess moisture with a soft towel, gently press the towel to squeeze the water. Then let it air dry, the heat of the blow dryer hurt your wig lace, damage the hair's cuticle, causing frizz to emerge.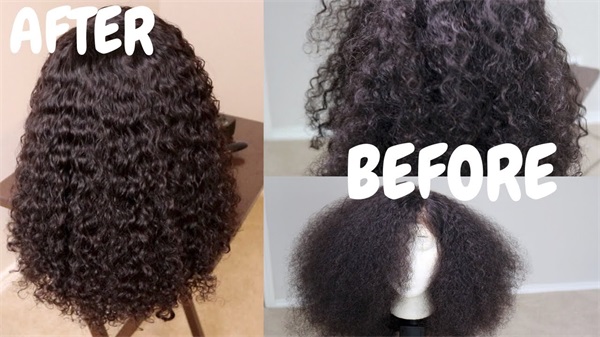 Maintain
Comb it gently
Put your wig on a wig stand. Divided the hair into several sections. Use a spray bottle to spray water on your hair to make it moist. Apply a detangle mist. Brush the curls gently to remove tangles. When brushing curly wigs, make sure to use a paddle comb or a wide-toothed comb. Regular combs and hairbrushes will ruin the curls and cause your wig to look frizzy or shed.
Refresh the curls
Apply your favorite curly style, take one strand of hair and twist and coil it with your fingers. If you have a human hair wig, you can reshape the curls with a curling iron in a low heat. If you using heat to style your wig, be sure to apply heat protectant to maximize the life of your wig.
Store your wig properly
The wrong wig storage method may cause a lot of problems, wigs are easily frizzy if it were thrown in the corner for a long period.To keep the curls in place and prevent knots. It is recommended to lay your wig flat into a sealed box or on a wig and store your wig away from heat and out of direct sunlight.
Take regularly washing
Curly wigs should be washed every 7-10 days to prevent dust build-up. Use a Sulfate-free shampoo and conditioner designed for curly wig. The sulfate-free shampoo provides a gentler cleaning that removes debris and product build-up from the scalp and hair without stripping its natural oils.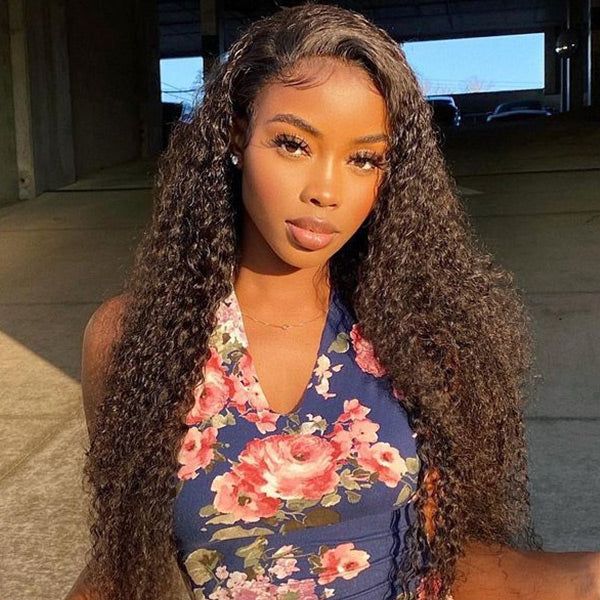 5 Curly Wig Maintain Mistakes You May Make
Brushing the hair when it's dry
Brushing the hair when it's dry is the worst thing you can ever do. It causes breakage within your hair and it also makes your hair a lot puffier and less manageable. When the wig is deep curly, your wig hair should either be sopping wet or between 70 or 80 percent moist. Curly hair is most manageable when it is wet or moist. Every time you style your curly wig, the water must be needed.
Detangling the hair from top to bottom
You are going to be ripping out so many strands from root to where you are going to thin out your wig and you are just messing up your texture overall. Start from the ends of the hair to get a good curl definition flow going and then work your way up that just makes detangling your hair much easier.
Only finger combing and finger styling
Using a paddle brush is important to help you style your curly wig. If you want a good curl definition, you need a good paddle brush. It gonna be your best friend when it comes to curly hair. It plays an important role on define the curls and detangle your wig hair.
Using no products
When you want to keep your curly hair define, it is inevitable you are going to need products. Such as curling agent, leave-in conditioner, curling cream or gel, freezers, etc. Choosing these products that is specially formulated for curly wigs which can bring extra nourishment to the wig and keep it healthy and soft.
Throwing your hair in a bonnet
A bonnet is necessary but throwing your wig in the bonnet is not. There is definitely a way to preserve and tie up your curly hair to have a good night rest, but it is not just bunching your hair and putting it in a bonnet. It may caused the hair to tangle up and matte up because you are rolling, tossing, and turning. Making it harder to style your curly wig in the morning.
Preserve your curly hair at night, put your hair either in two pigtails or in four section ponytails and twist them down or you can plat braid them down and then it is the time when you can throw them into your bonnet.
3 Top selling Curly wigs at ISEE HAIR
Deep curly lace front wig 100% virgin human hair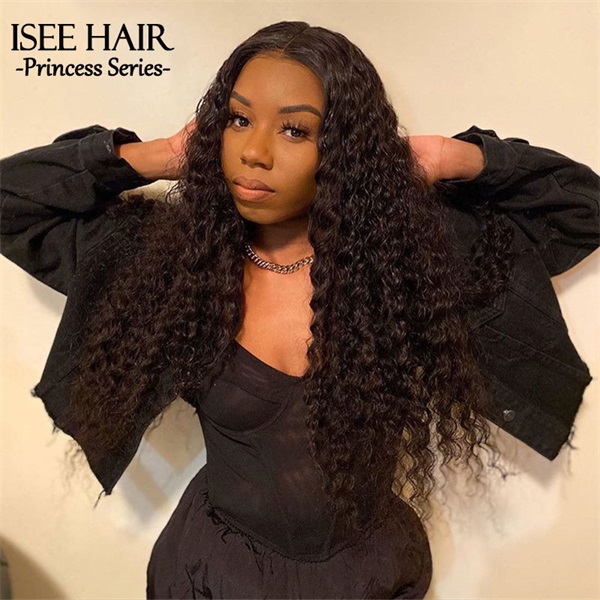 Kinky curly lace front wig pre-plucked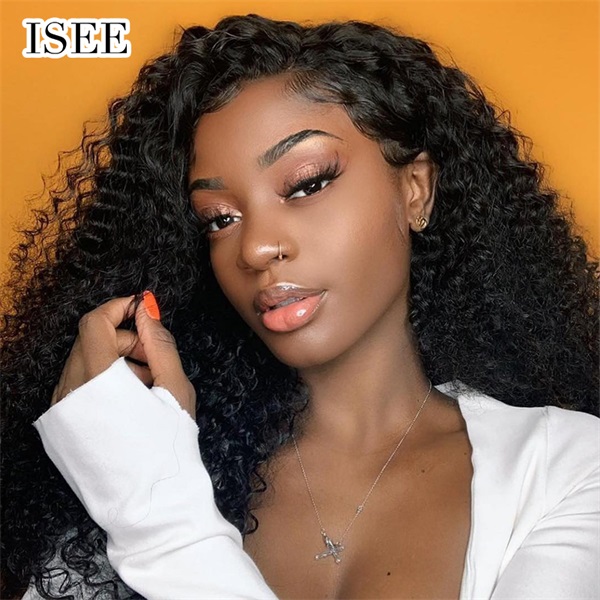 Glueless wig kinky curly headband human hair wig