Sew in weave vs wig,which one is better has always been a controversial topic. Some people maybe feel it hard to decide which to choose between a sew-in and a wig, it really depends on your lifestyle and your preference. Learning the difference between them in the following article will help you to better determine which one best suits your needs.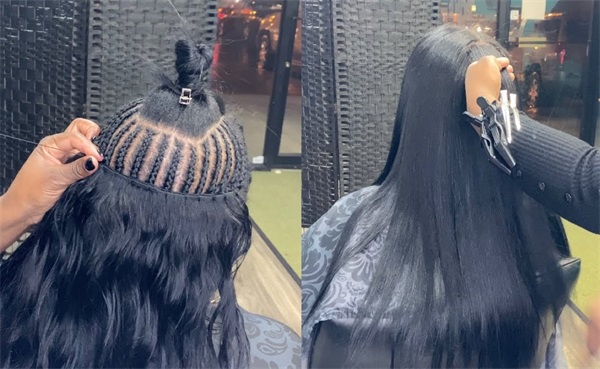 What is sew in?
Sew in is one of the basic hair extension types and is very popular in Africa. The hair is braided into cornrows and hair extensions are sewn onto the cornrows. Sew in weave is the process of braiding natural hair into a cornrow and sewing extensions or wefts onto the braid. This is a technique for longer hair. Unlike clip-on hair extensions, which can be removed every day, sewn-in hair extensions can last for 6-10weeks.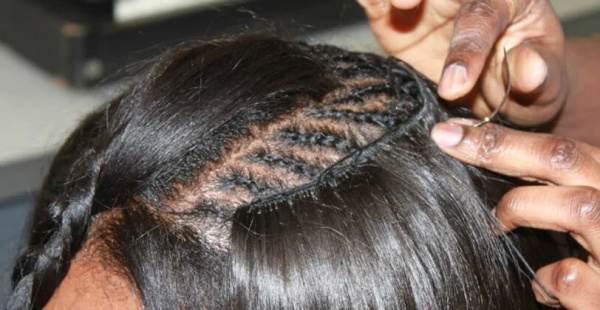 The pros and cons of sew in
Pros
1) The price of sew in weave is less costly than a human hair wig which can reduce your budget and the money saved can be used to buy other things.
2) Sew-in weave do not need to use glue or adhesive to fix the position which is friendly for people who have sensitive skin.
3) Because the sew-in method is directly woven on the natural hair, it has good air permeability and is more breathable without wearing a wig cap.
4) Stable and durable, people with sew-in extensions don't have to worry the hair loosening when exercising or swimming. Sew in method make hair extensions tightly sewn in your natural hair and usually can be used for 6-10 weeks if it was maintained in a proper way.
5) Sew-in weave is an ideal choice for short hair women because it extends your hair and makes it fuller and longer.
Cons
1) The process of sew in hair weave usually takes a long time, an average of 6-8 hours. Depends on how many extensions you need.
2) Installing sew-in hair extensions is extremely time-consuming and tiring, and you can't do it yourself. You need to go to a professional hairdresser because improper weaving methods can cause damage to hair.
3) It is not an ideal choice for those bald or with little hair. And if the braids are too tight to your scalp may lead to more severe hair loss due to their blending with the hair and the shaft can become very fragile and brittle from pulling.
4) Sew-in weave does not permit the natural hair to rest at night until you remove it. Besides, the sew-in weave is long-lasting, it also keeps the hair under tension at all times.
What is wig?
The wig is referring to a covering of natural or synthetic hair for the head. The hairs are woven on the elastic net wig cap, which is a finished hair product that can be worn directly. Wigs are usually divided by craft or lace net area: Synthetic wigs, human hair wigs; lace front wigs, lace closure wig, glueless wigs etc,.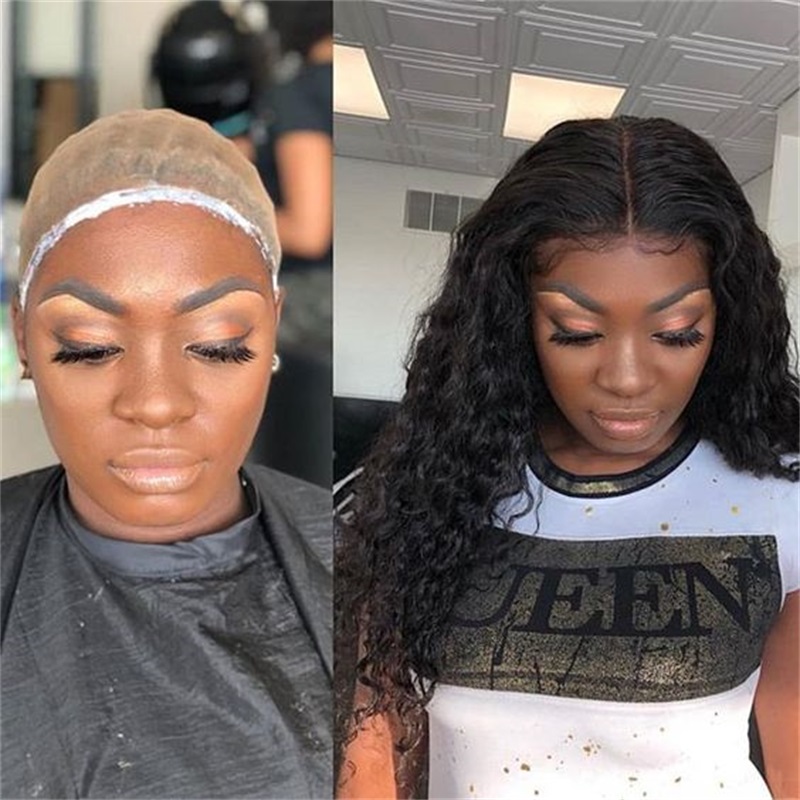 The pros and cons of wig
Pros
1) Wigs have more types to meet different needs. It can be changed at any time, permitting people to try a variety of styles, like blonde on Monday, bob on Friday.
2) You can put your wig on and take it off just by yourself, no professional hairdresser is needed. The process of wearing a wig is very simple and easy to learn.
3) Glueless wig does not require the use of glue or adhesive. It is very convenient to wear. Also known as wear&go wig.
4) You can choose from a variety of novel and bold styles without worrying about damaging your hair.
5) Human hair wigs can be straightened, curled, permed or dyed at any time, just like your real hair.
6) Natural. Human hair wigs look and feel completely natural because they are made from 100% real human hair.
Cons
1) Some kinds of wigs required glue or adhesives to attach your wig to the scalp, which hurt the hairline.
2) Synthetic wigs have a short lifespan and unnatural effects, besides synthetic wig cannot be styled by using heat tools(hair straightener and curling iron). Human hair wigs work well but the price is expensive.
3) Wearing a wig in a hot summer season can be a challenge, wig caps make your scalp feel stuffy.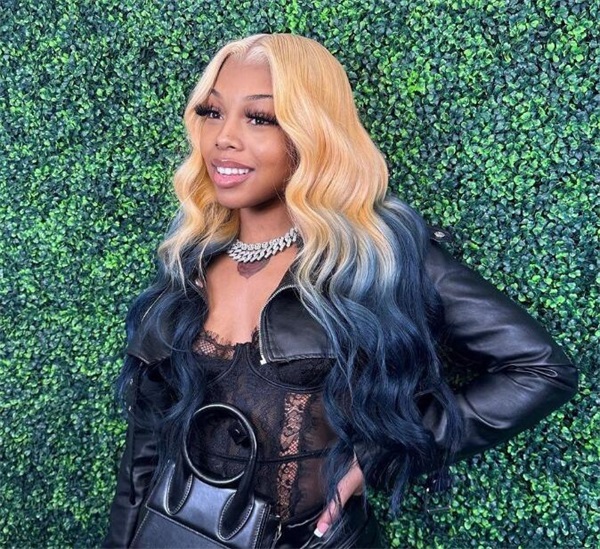 Sew in VS wig, how to choose?
In conclusion, if you hope your hair does not need much time to re-installing and is in favor simpler styles. Sew-in is better for you.
If you are a trend follower, want to change different hairstyles frequently, and are willing to try bold styles, then wigs are more suitable for you. Now that you understand the difference between sew-in and wig, go and choose one that is perfect for you.
Related Posts
Different types of wigs
Hair Care Tips
How To Make A Wig Hand Sewn And Sewing Machine Method