Some people say that if you see a black man with a hair length of more than 10cm on the street, they will definitely wear wigs. In fact, this is because the natural hair of black people is curled and short, which is easy to be knotted and difficult to manage.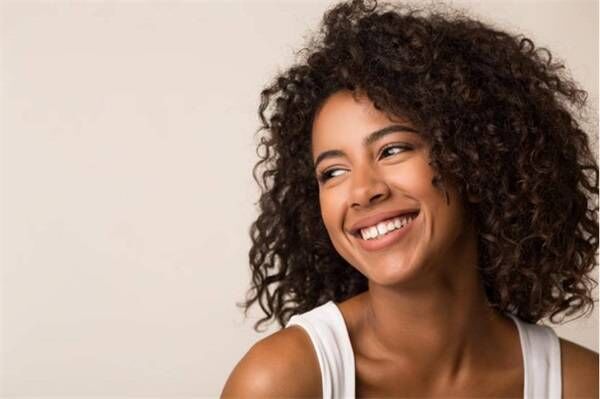 Why Do Black People Have Curly Hair
1) Africa is in the tropics and has strong sunlight throughout the year. Curly hair can protect the scalp from harsh sunlight, allowing more airflow and providing more cooling to the head. In humid climates, this would be an optional advantage. However, a lack of lubrication and oils in curly hair can dry out the hair fiber. This may caused the strands to become more brittle, which affects the texture of the hair. The brittleness of Afro hair adds to the illusion that it cannot grow.
2) The reason why the hair is curly or not is the shape of the hair follicle. Follicles that are more oval in shape cause curlier hair to grow. Very tightly coiled hair is due to the nearly flat, ribbon-like structure of their follicles. This hair texture is very common in people of African ancestry.
How Often Do Black People Wash Hair
There are two types of traditional hairstyles for black women, one is called kinky hair and the other is called braids. Because their hair is very fragile, they are braided for protection. Some people wash their hair every 15 or 20 days. But their scalps hardly secrete oil, so they are not dirty.
How Do Black People Style Curly Hair
Style
1) Firstly, apply strengthen restore shampoo in the shower and rinsed out, don not put any leave-in conditioner, with no curl cream no gel. Then use a spray bottle to spray water on your hair to make it moist. Put a little bit of leave-in conditioner. Start to detangle it, combing the knot out gently.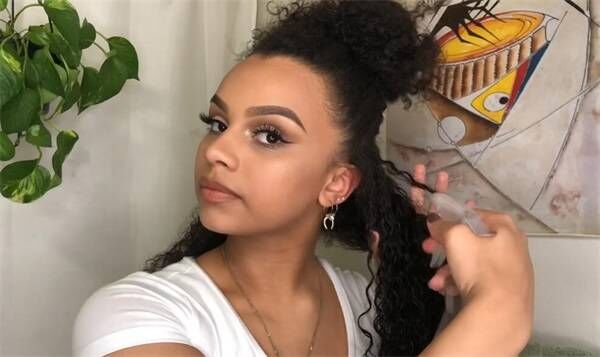 2) Put on your curl cream, a little finger amount is okay. After putting all of the curl creams on your hair curls, apply your favorite curl style, take a strand of hair and run your fingers around it a couple of times. (coil it)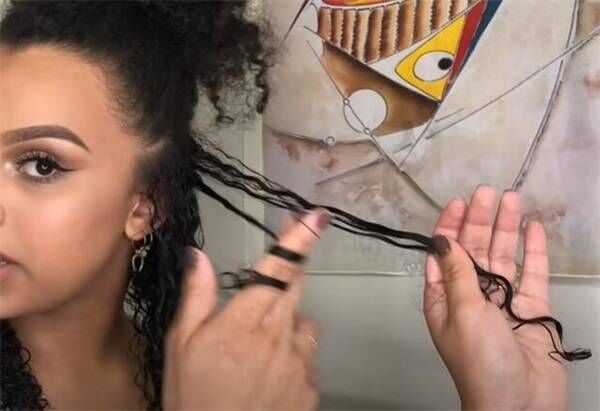 3) Put curly gel, helps it dry and basically keeps your curls exactly preserved where they are before your hair drys.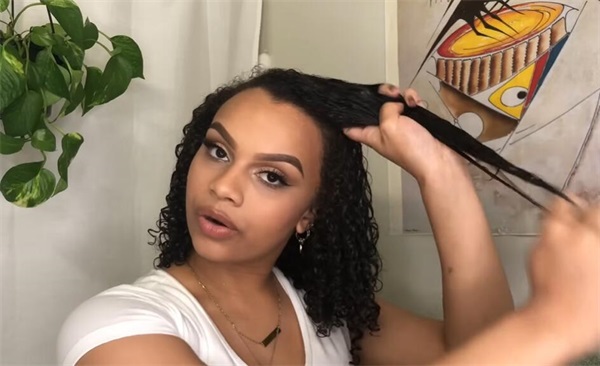 Tips: Whenever you put any of these products on just try and make sure to really comb through your hair with your fingers as much as just to make sure that the product is evenly distributed and all your curls are. You can also use a comb, but it may damage the natural curl pattern.
Diffuse
1. After finishing hair maintenance, separate clusters very gently. Use a hair dryer to dry your hair From the bottom and move toward the top.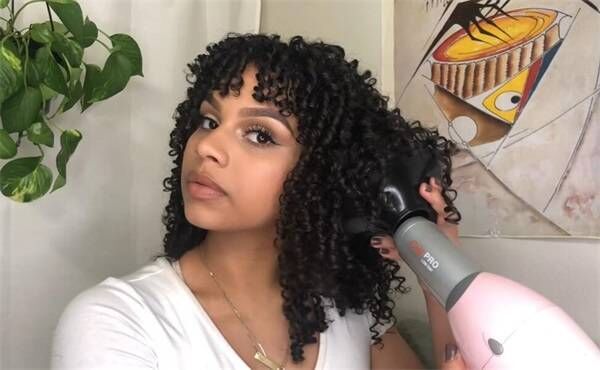 2. Pick and fluff it out. You can use a pick to help you spread out your hair, starting from the bangs and push back. You can finish off by smoothing or applying 2 or 3 drops of a hydrating oil on to your hair length to ensure you do not get frizzy or dry curls.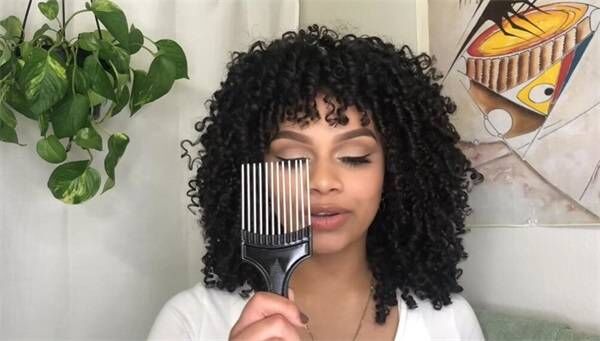 Refreshment routine
Take a water bottle and just spray the sides and use hair 10 in 1 perfector. Shake it out. Keep your fingers on your scalp. Do not use your hands and rub it all over the ends of your curls because that is gonna mess up the curls. It is recommended that just stick your fingers up on your scalp and do a kind of massage on your head in the morning and shake out the curls
Curls are also at their smoothest when wet, so applying products when your hair is in this condition helps it remain more defined after it dries.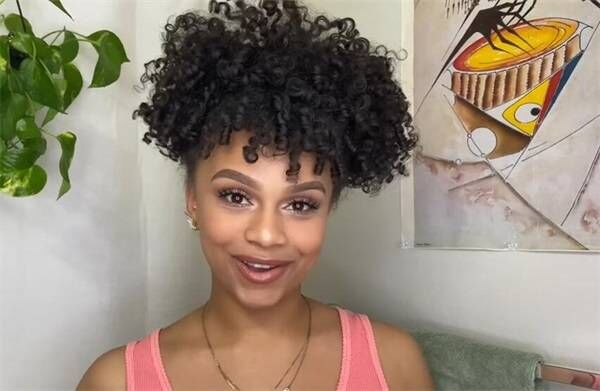 Black women have type 4 curly hair and it takes much time to style and take care of them. If you don't want to spend much time on hair styling or avoid your natural hair from heat damage, try to wear pre-style Isee hair hot selling glueless wigs, headband wig, v part wig for beginners. Very convenient to wear and can be easy to take off at night.