Easy and 5 minutes hairstyles for black women when you are running late. Everyday hairstyles for long, short, medium hair owner to try and rock this summer.
Step by step simple hairstyles for those who want a new look and want to style hair fast at home. Check out these 25 quick and easy hairstyles for busy or lazy women below.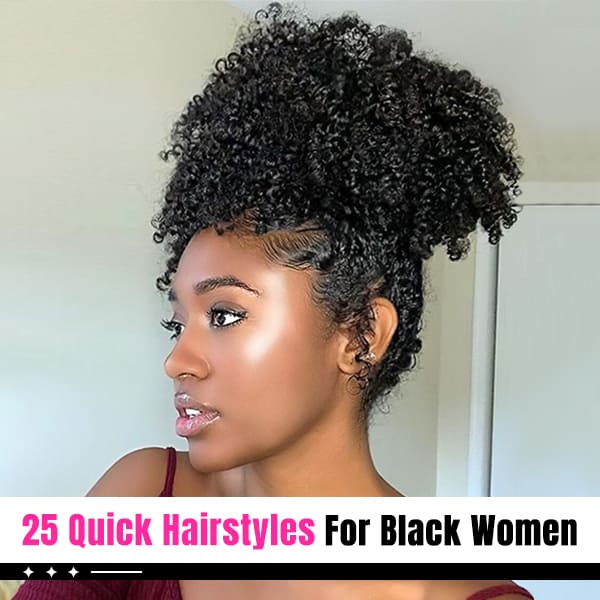 Cute Minutes Quick Hairstyles For Black Women
1. Classic High Ponytail in Seconds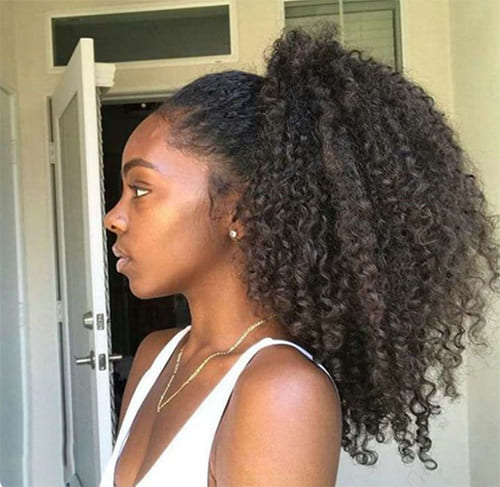 The high ponytail is a classic hairstyle for girls. You can wear it in formal event by make your curl well-defined, or for casual look with a little messy.
Style in Seconds
1. Brush and gather all of hair on top of the head.
2. Secure your hair with an elastic band to create a ponytail. Make it tight enough to hold the ponytail in place.
3. Apply leave-in conditioner or curl gel to set the style and define your curls.
3. Optional: Use drawstring ponytail. If you have thin hair or want your curly hair look more fuller, take human hair Ponytail Extension for more volume to the ponytail.
2. Quick Braided Half up Half down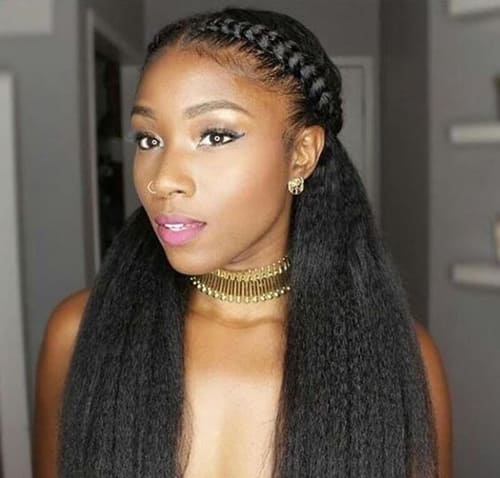 The braided half up half down hairstyle is an elegance and versatile hairstyle. Combine the elegance of braid and volumeness of kinky hair.
Step-by-step quick style
1. Create a straight middle part with a comb.
2. Section off the top half of your hair. Start from one side of the middle part. And then repeat the motion on the other side.
3. Create a french or dutch braid on one side and secure with an elastic band. Then repeat to create a braid on the other side.
4. Once both braids are complete, take them and bring them towards the back of your head. And secure them with bobby pins or hair bands to hold them in place.
5. Let hair at the back flow freely.
3. Minutes Half Bantu Knots with Curls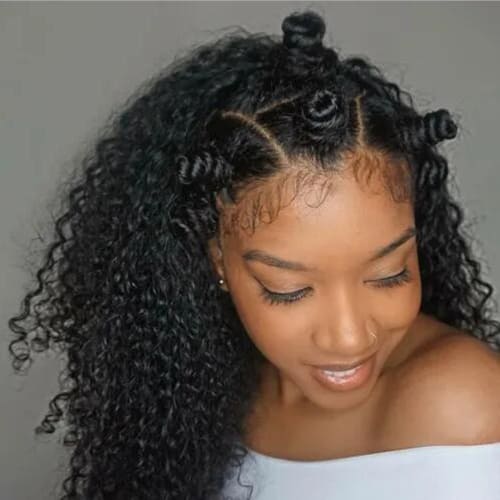 5 minutes quick and easy half Bantu knots with curls is a stylish vintage hairstyle that combines the traditional Bantu knots with beautiful curls.
How to style
1. Divide your hair into two sections, front and back section.
2. Create bantu knots on the front section. You can section out like 5 parts in triangle shape in the front. Apply some cream or edge gel to define your hair.
Create ponytails on each part, twist those ponytails and wrap them around to from small knots. If you do not have long hair, you can add some hair bundles, braid them on your hair and twist them around to make small bantu knots. Securing bantu knots with hair pins.
3. Letting the back curls fall naturally.
4. Quick Half up Top Knot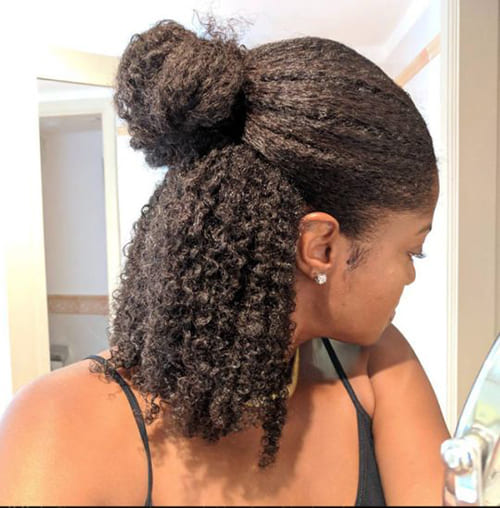 5 minutes half up top knots hairstyle for black women are a trendy and versatile. You can work with braids for more stylish or bangs to frame your face. It combines the elegance of an updo with the playful and relaxed look of a half-up hairstyle.
Simple to style this hairstyle
1. Section your hair into two parts, creating a front and a bottom part. Clip the bottom section to keep it stay out of the way.
2. Gather the hair at the front and tie it up to a ponytail with an elastic band.
3. Twist them tightly and wrap them around to from a small bun or knot.
4. Secure the knot in in place with a hair tie or hair pins.
5. Seconds Small Braids on Side and Curls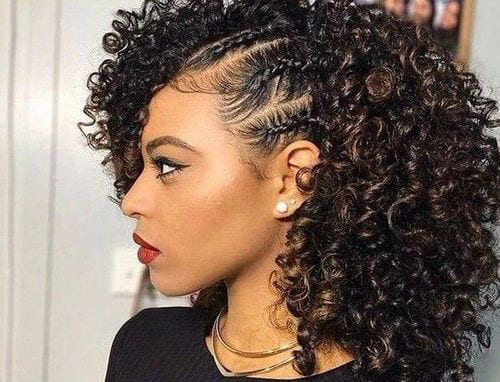 Creating small braids on side with curls hairstyle is super quick in seconds and looks amazing for black women. Combines braids and beautiful curls to form a cute and textured hairstyle.
Quick to style
1. Section your deep wave hair in middle part. Or you can wear a beautiful defined deep wave wig to style.
2. Create small braids at one side. Divide your hair into three equal parts at left side, and create dutch braids to your desired place.
3. Use hair pins to secure your braids.
4. Define your deep curly hair with leave-in conditioner or hair spray.
6. Wash and Go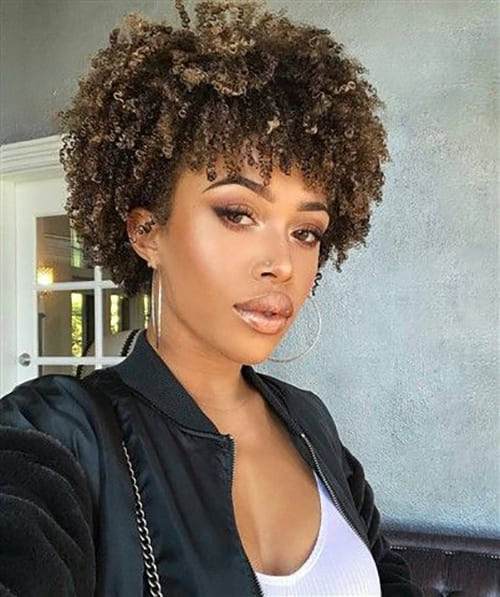 Wash and go hairstyle is a super quick style, perfect for busy women or lazy women. After washing and conditioning your hair, all you have to do is to detangle and spray some water or leave-in conditioner to keep it moisture, keep it in its natural state and you are ready to go.
Quick to style
1. Detangle your curly hair with wide comb.
2. Use water spray or leave-in conditioner to keep it from dryness and add moisture. You are all set.
7. Braids And Space Buns Half Up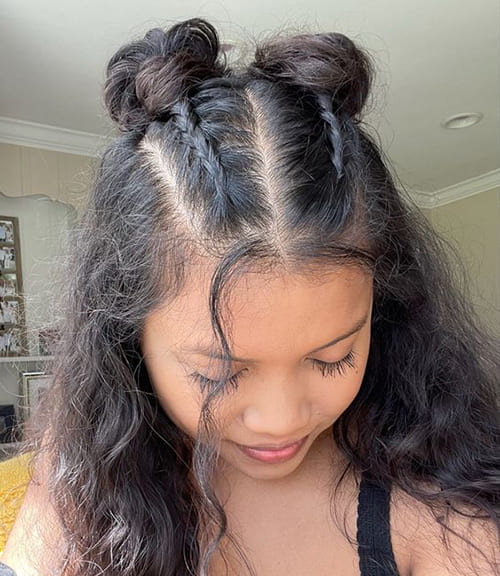 Braids and space buns hairstyles are interesting and simply stunning. Space buns is a super fun and and playful hairstyle; and braids add more versatile and creative. Body wave hairstyles looks great and giving a soft and natural appearance.
Quick to style
1. Divide your hair down the middle.
2. Take a section of hair on one side to create a french braid or dutch bun.
3. Wrap the braid around the crown of your head to form a space bun.
4. Do the same on the other side.
This way, you can create a unique braided effect on both space buns.
8. High Puff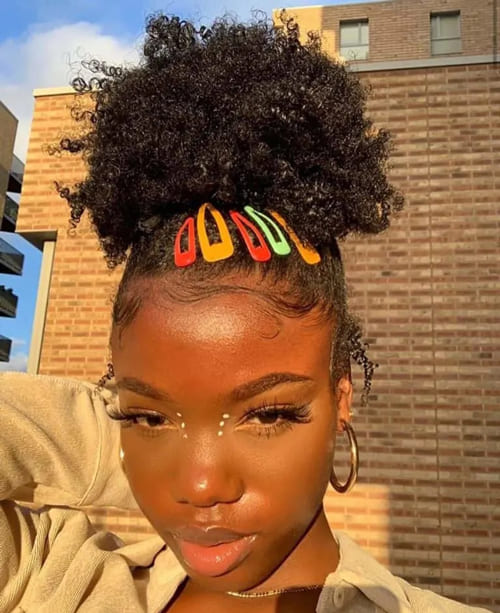 The quick hairstyle "high puff" for black women is a versatile and stylish hairstyle that involves gathering the hair on top of the head into a voluminous puff. Add accessories like hair clips to make it your own! It can be worn for various occasions, from casual to formal events.
Quick to style
1. Start with dry, stretched messy curly hair in medium-length.
2. Wetting your curly hair slightly to make it more manageable.
3. Use a wide comb to slightly detangle knots in your hair and comb it upwards.
4. Use hair gel to add more definition on your edge hair.
5. Gather your hair upwards towards the crown of your head, using your fingers or a brush to smooth it out.
6. Secure it with a hair tie.
9. Defined Curls Bob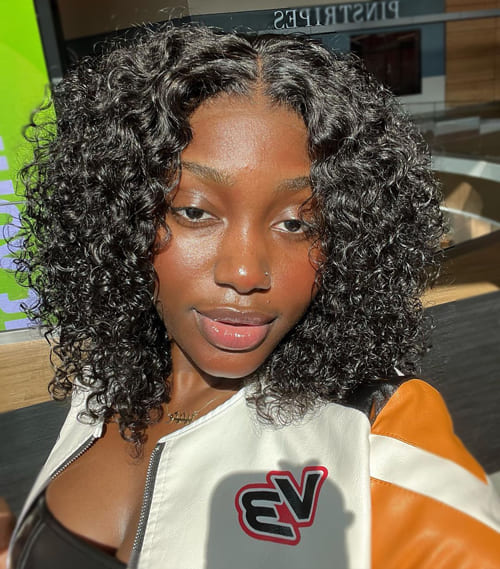 Quick middle part defined curls bob hairstyle is a popular choice for many black women. The hair is cut into a bob length and you can use a curling iron and curl definition gel to define the curls. Get bob wig online.
Quick to style
1. Part your hair in the middle. Use curling iron or to hair straightener comb to make hair around the parting line be flat.
2. Apply a curl-enhancing product, such as a curl cream or gel, to damp hair. This will help to define and hold the curls.
3. Gently tousle the curls with your fingers to create a more natural and effortless look.
10. Low Ponytail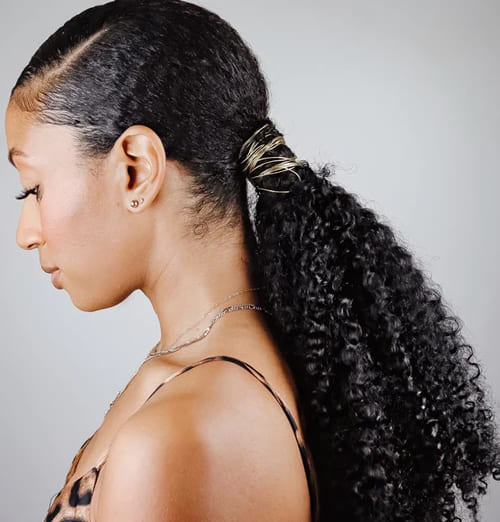 Quick Low Ponytail hairstyle can takes less than 5 minutes to style. It is a simple and elegant hairstyle black women, suitable for various occasions. A side part adds more fashion and curly hair texture can adds more volume to the hairstyle.
Quick to style
1. Detangle the curly strands with wide comb.
2. Create a side part.
3. Gather hair together to the back and secure them in a low ponytail.
11. Chin-Length Kinky Twists
Kinky twists is a popular hairstyle among black women. To achieve this look, take a small section of your hair and divide it into two equal parts, crossing one section over the other in a twisting motion. Repeat it until you finish the full head. If you want t a quick twists, a chin-length bob also looks very delicate and gorgeous. Add some hair accessories for more design and creative.
12. Side twist and Low Bun
If you want to try a twist style, this side twist into a low bun style is a good start. Simple and stylish, two twists on sides and wrap it to create a low bun, easy to style when you are rushing for time.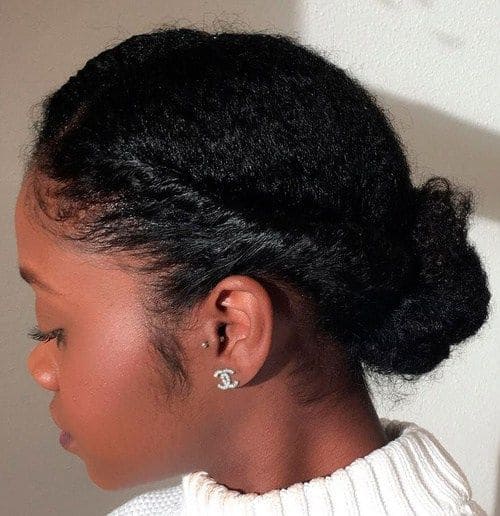 13. Pixie Haircut
A short haircut is a good alternative and stylish option for a brand new style. With hair cut close to the scalp, there are less hair to manage,you can creating a chic and edgy short look without sacrificing elegance. It's a low-maintenance style that can be styled to shape your face and personal style. Instead of a straight pixed cut, curly pixie haircut also worth a try.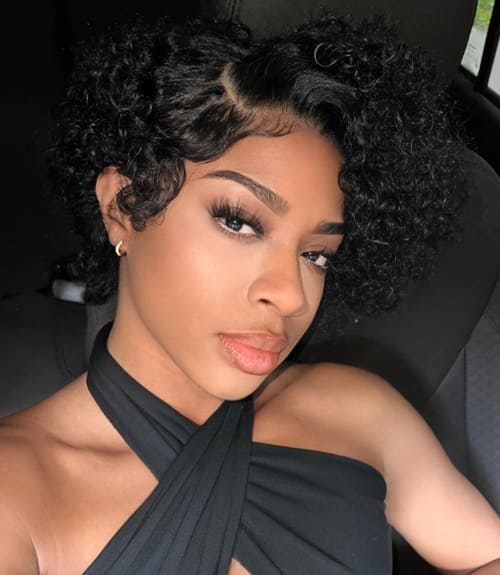 14. Straight Blunt Bob
Chic, flattering and Elegance – you can get perfect sleekness with this straight blunt bob. You can get the look with effortless work, natural black or gorgeous blonde, middle part or stylish side part. Apply some anti-frizz serum for a more sleek and shiny style before straightening your hair.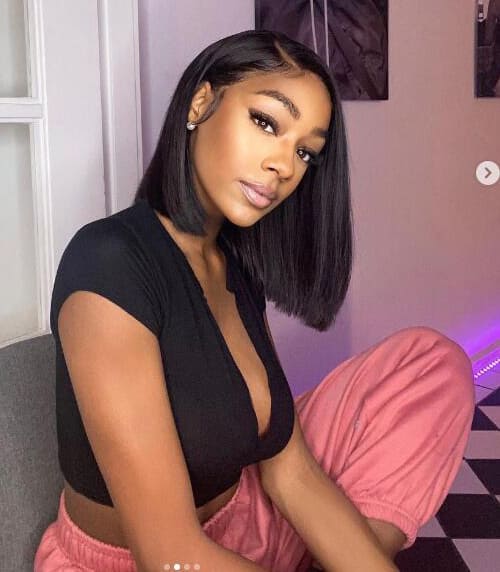 15. Long Wavy
An elegance middle part long wavy can never go wrong and with low maintenance. Wavy hairstyle add more volumeness, layer and elegance to your hair. Part your hair down the middle and give a "elegant", "decorous" vibes with loose wavy, easy to be styled with minimal effort.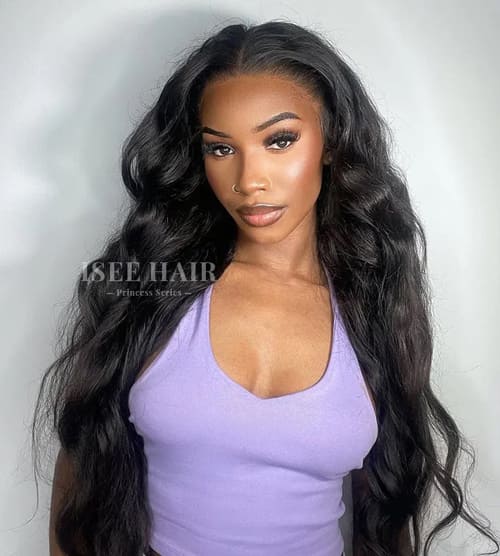 16. Space Bun On Curly Hair
Space buns is the most bun hairstyle, give a lovely and princess look. Space buns hairstyle looks great on all hair texture and hair type, if your hair is in curly state, it will add more texture and volume. You can acheive it by creating two high buns on the left and right side of your head, style with little curl bangs or hair accessories for more creativity and personality.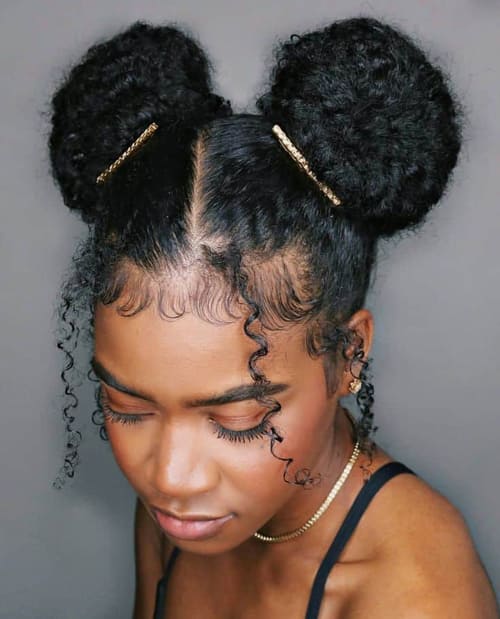 17. Zigzag Part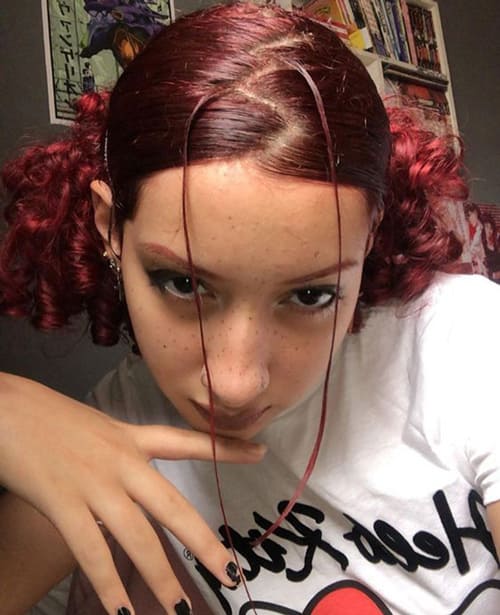 Zigzag parting is a retro hairstyle and has become the edge now. This throwback trend is such a fun, and a there's no excuse not to try it. Use a rat tail comb and do zigzag parting, you can do the motion all the way to the back. Then create two ponytails or two buns for a lovely hairstyle, with one or two hair strands leaving out adds more style and fun.
18. Face-Framing Updo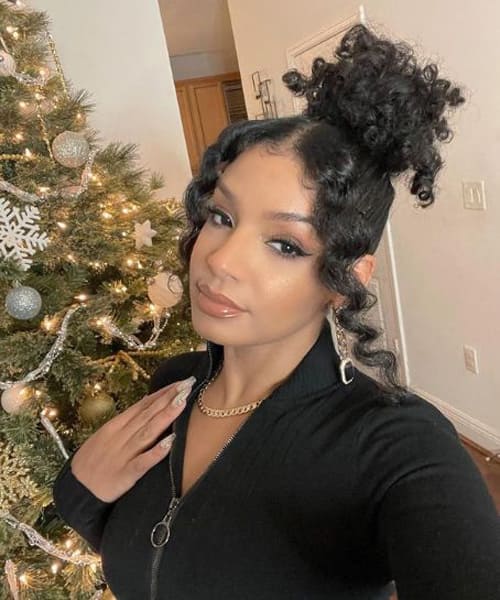 Take out two piece of hair at the front for face-framing bangs. Simple and quick style, add more elegance and formal, change your overall image. This updo hairstyle with face framing curls for black women can be styled for attending parties or rock the street.
19. Baby Braids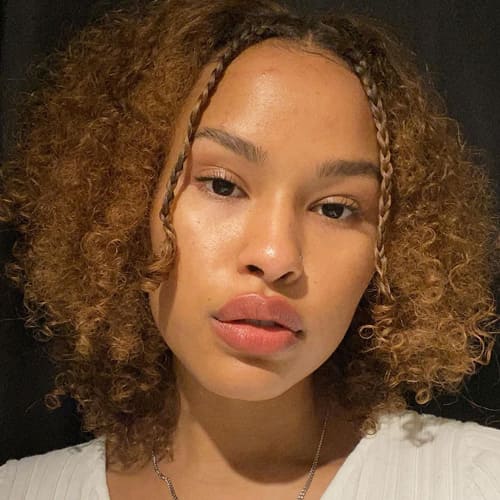 Baby braids on the front is totally on trend now. A great alternative to a full head of braids, with much less time and energy to acheive. Two small braids at the front of your head, it is a very effortless hairstyle but highlight your face and hair perfectly. It works on all kind of hair textures and hairstyles, baby braids on straight hair style looks great and on curly hair also looks fabulous.
20. Pineapple Puff Updo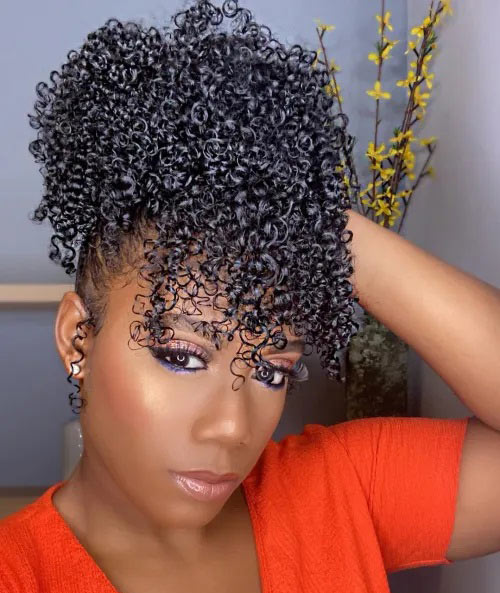 Pineapple puff updo is a trendy hairstyle on Instagram. Comb your hair to the front, and create a loose, high ponytail on the front top of your head. Super easy and quick to style, a good lazy hairstyle, and it also can be good protective bedtime routine for curly hair, you should definitely try it.
21. Scarf Style for Curly Hair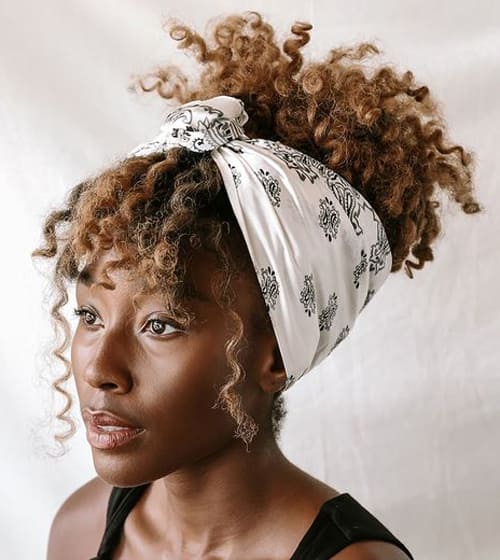 Head scarf is a classic hairstyle for black women. You can save much time on taming your curly hair, quick and easy hairstyle. It is a protective style, avoid your natural hair from exposing under the sunlight or absorbing dust.
22. Layered Long Blonde Highlight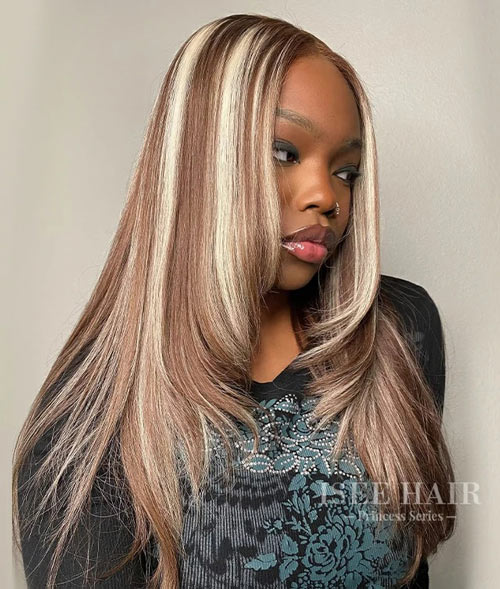 Blonde highlight is gorgeous on all skin color, and this layered haircut perfectly highlight the face and improve the whole hair look and overall style. Long straight is a classic time consuming hairstyle, super easy to style, save much time for hair styling.
23. Long Blonde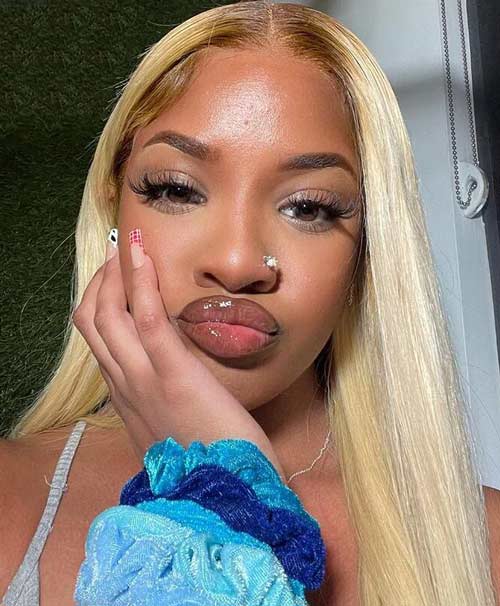 You can never goes wrong with blonde hair shade. As a classic beautiful hair color, it rocks on all skin color girl for a reason. The long straight blonde hair style, black girls worth to have a try. Plus the classic long straight hairstyle is easy and quick to style after perm.
24. Messy Curly Bob With Bangs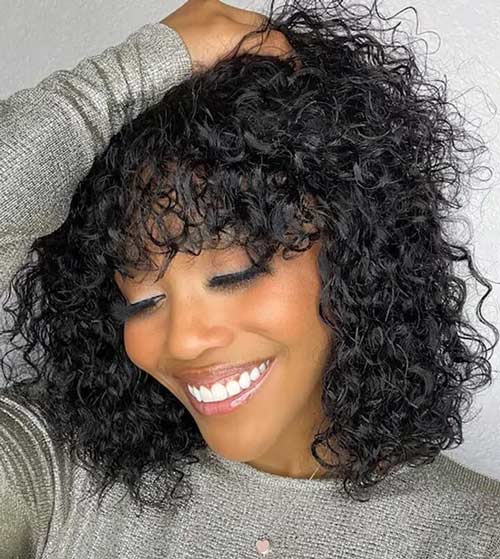 Go all natural with this messy curly short bob. Style with curl bangs give extra bounce and style to your hair. The messy casual bangs is low maintenance, spray with some water or leave-in conditioner, adjust the curl with your finger and you are ready to go.
25. 10 Minutes Cornrow Bun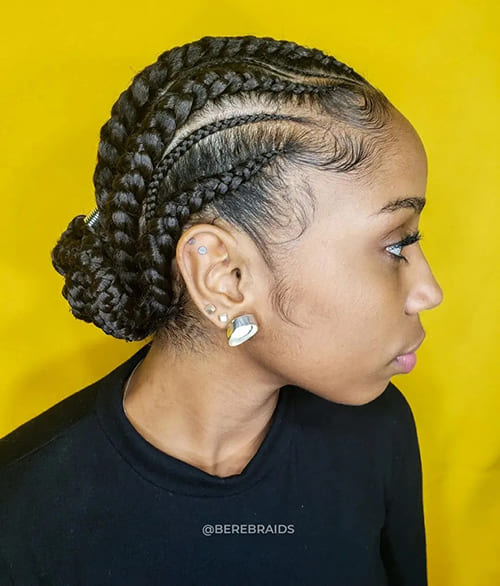 10 minutes quick cornrow bun is a popular hairstyle for black women. Cornrows braids are a beautiful, protective and classic afro hairstyle, do not braid it too tight.
How to style cornrows:
1. Apply leave-in conditioner or hair oil to add moisture to your hair.
2. Use a comb to create straight and even parts in your hair from front to back.
3. Secure the remaining hair that you're not currently working on with clips.
4. Begin braiding the first part of hair. Create flat and tight braid against scalp.
5. Repeat to braid the next part of your hair until you finished the whole head of hair.
6. Gather the braids and create a bun. Gather them together back of the head and twist braids around the base to create a bun shape. You can use bobby pins or hair bands to secure the bun in place.
Final Words
To achieve all the above quick hairstyles for black women, you can style with your natural hair or wigs. There are invisible hd lace wigs, lace front wigs, 30 seconds to wear glueless wigs, quick install headband wigs and more customers to choose.
Use of weave extensions or wigs can be a good way to get a quick and beautiful hairstyle. Like, achieve ponytail easily with drawstring extension, create half up and braids hairstyle with lace front wigs, get beautiful headband scarf hairstyle with lustrous headband wigs, etc. All hair weaves and wigs are made of 100% virgin human hair at Isee hair online.
Hope you like this post, comment below and share the easy and quick hairstyles you know and let's discuss it.
Related Post
• 10 Must-Try Bob Wig Hairstyles
• Knotless Braids With Beads Hairstyles
• Frontal Wig Styles
• Easy Valentine's Day Hairstyles For Girls