Why Bob Wig hairstyle for summer?
Bob Wig is easy to style and maintain, cool and breathable, light and comfortable, fresh and versatile, perfect for summer season.
Especially our new update glueless bob wigs, apply breathable cap, 100% glueless wear and go wig, 30s super quick to put on and remove, available for daily wear. In this blog, we introduce 10 must-try bob wig hairstyles for a perfect summer look.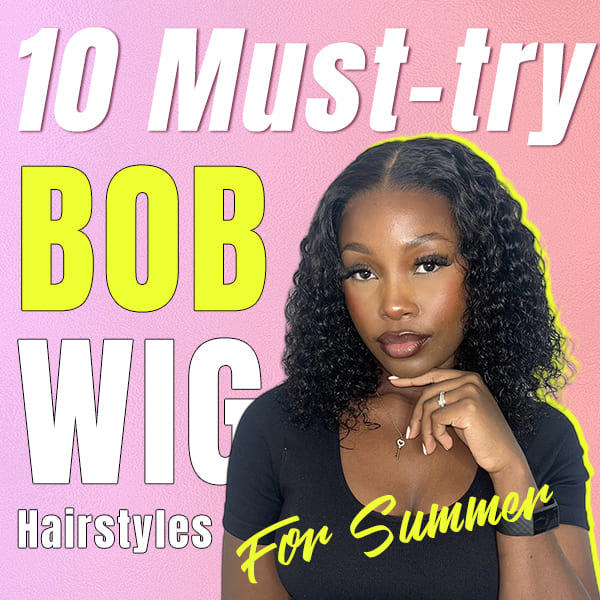 10 must-try

Bob Wig

Hairstyles For Summer
The Classic Straight Bob
The classic straight bob wig hairstyle gives a sleek and elegant look. Low maintenance shake and go, bone straight, sleek and silk. Versatile enough for you to color, or curl freely. 100% virgin human hair, glueless hd lace, easy to install.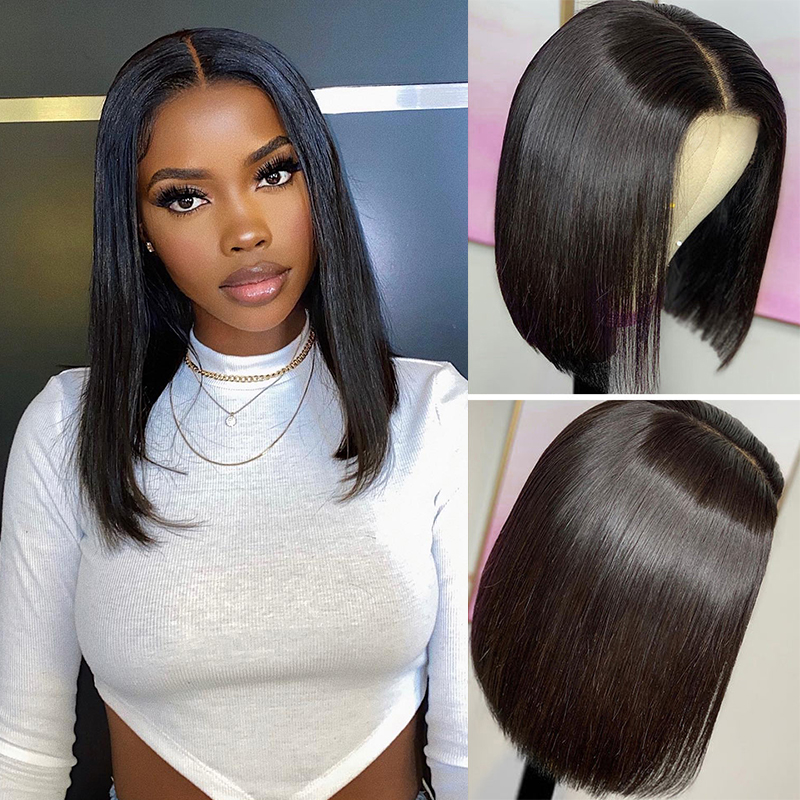 Wavy Bob
If you want a voluminous hairstyle, this wavy bob wig hairstyle is here for you. Looks great in wet and dry state. Give a fluffy, elegant, airy effect. You can also achieve this look with curling iron to create loose, beach, wand curls wavy hairstyle. 100% glueless available, super easy to style.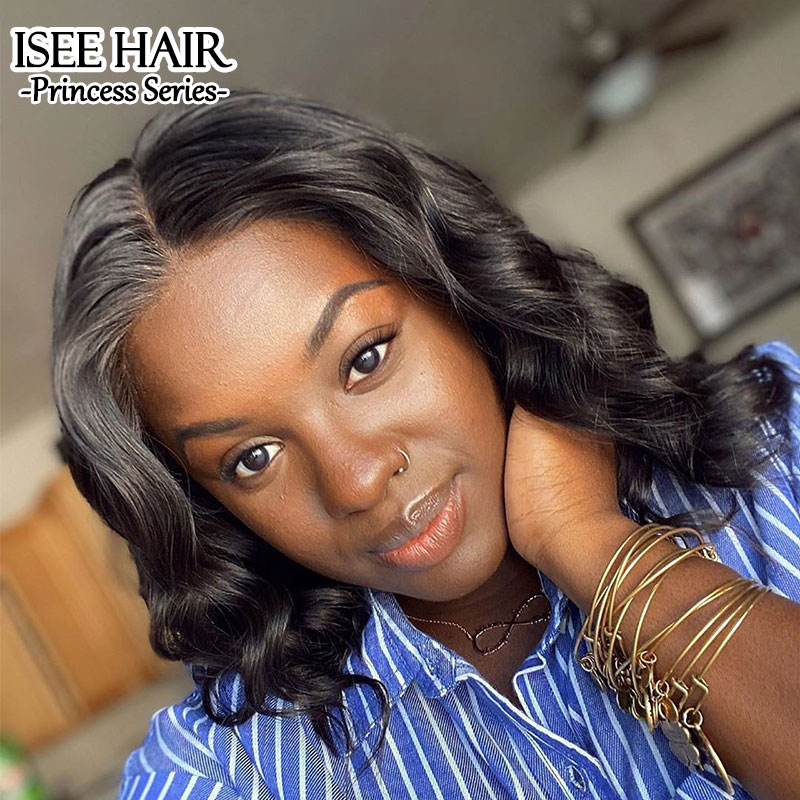 Curly Bob
Curly bob wig is a voluminous hairstyle with bouncy curls. Easy to maintain, style and hold the curls. Set your curls to the side or let them fall naturally to achieve a casual and relaxed look. This style is perfect for those hot summer days when you want to keep your hair off your shoulders.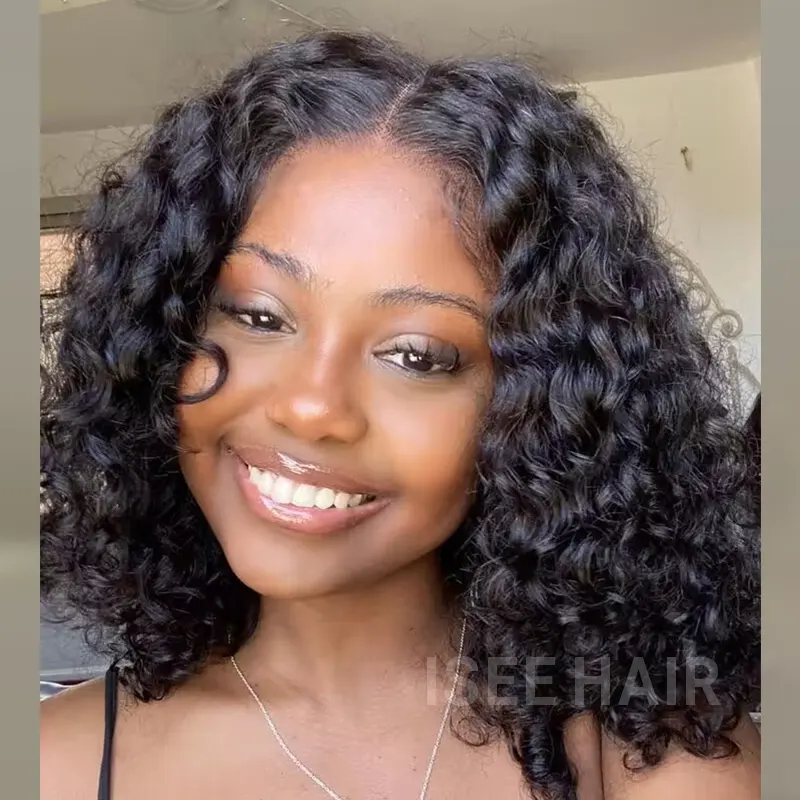 Layered Bob
Layered bob wig can easily add texture to your hair with layers. It features multiple layers that give your hair a choppy and stylish look while still maintaining the classic bob shape. If you're looking for a more relaxed and effortless style, this is the perfect choice.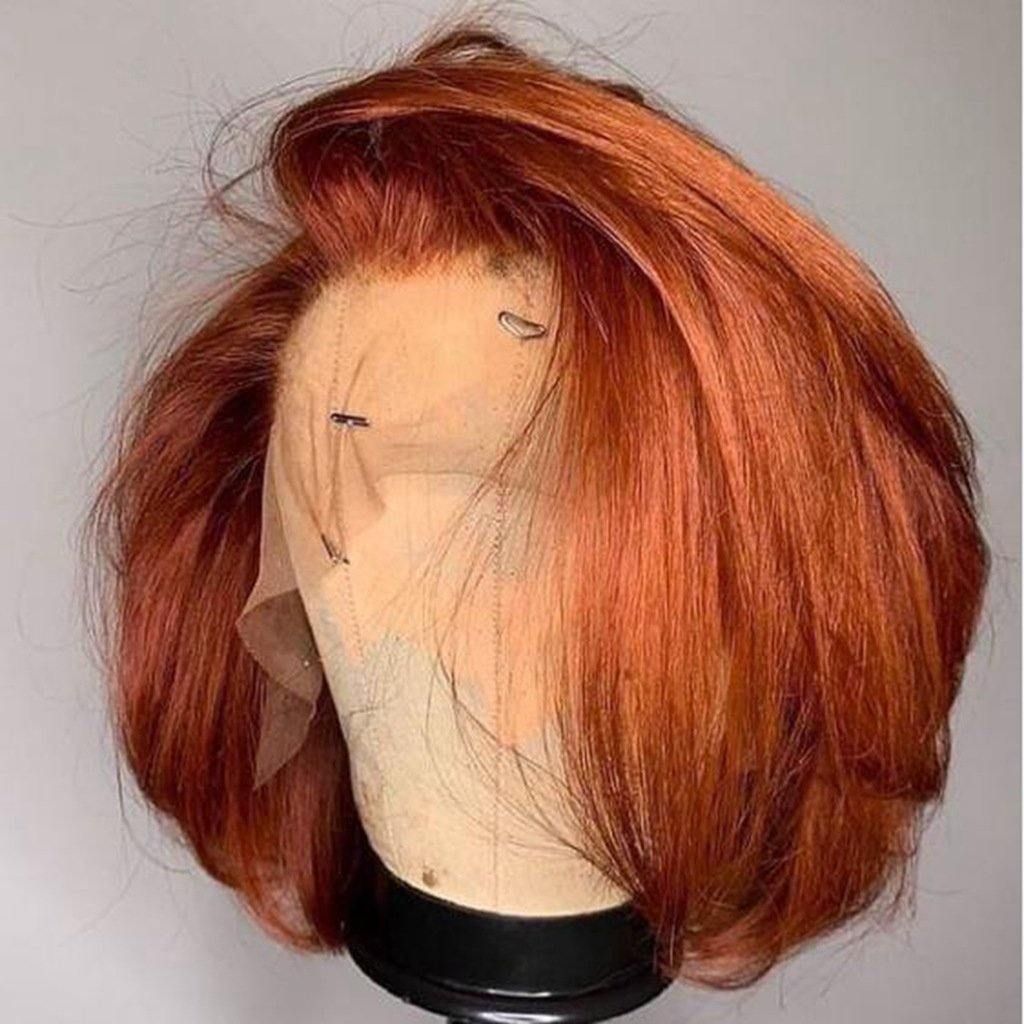 Pixie Bob
Pixie bob wig hairstyle is shorter than the traditional bob, but longer than a pixie cut. The length of pixie bob is hitting just above the ears. It's perfect for those who want a low-maintenance hairstyle that still looks chic and trendy. This style is great for those with a bold and confident personality.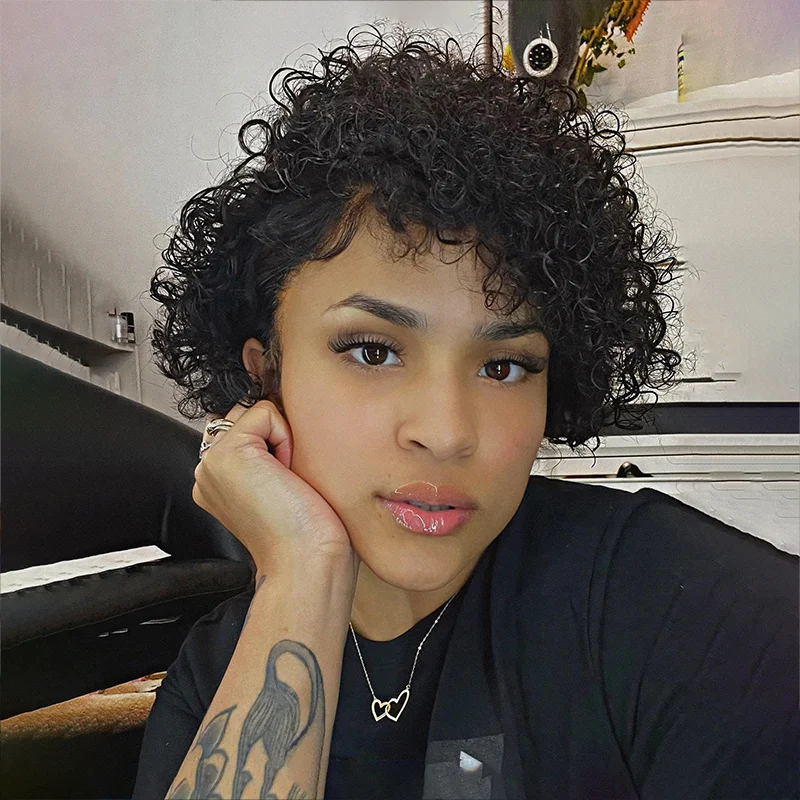 Bob with Bangs
Add a fringe to your bob hairstyle, bob with bangs wig give a fresh and updated look. A fringe can soften your features and give your face a more youthful and playful appearance. You can choose from blunt bangs or side-swept bangs that complement your face shape.
Bob with Highlights
Bob with hights wig can add a pop of color to your hair with lighter highlights. If you're looking to add some color to your hair, highlights are a great way to go. Lighter highlights can be added to your bob wig to give it a pop of color that complements your skin tone and makes your features stand out.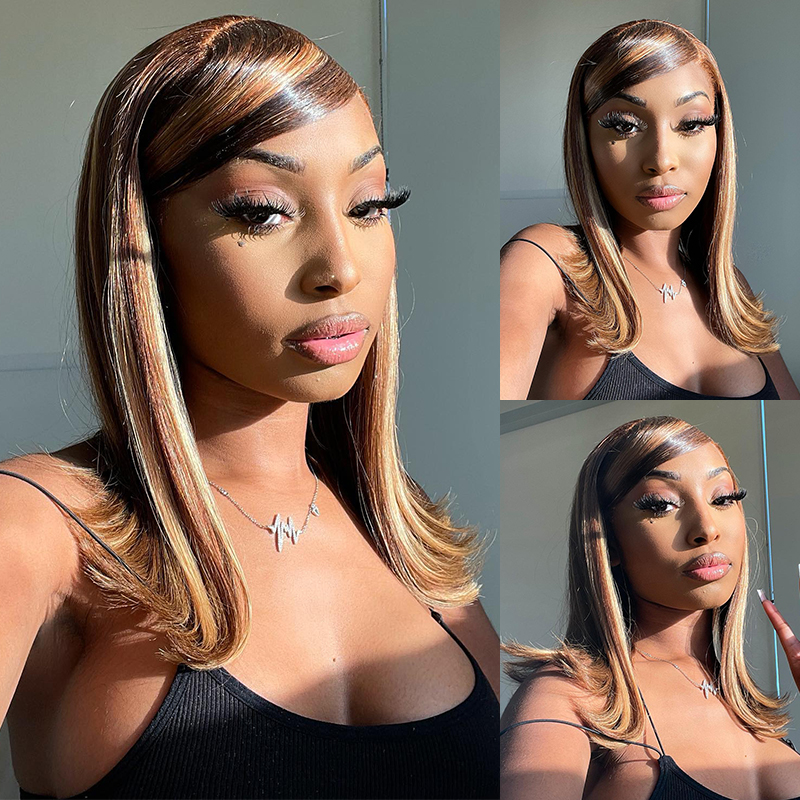 Blonde Bob
Blonde bob wig is a bob with beautiful sun color to your hair. Be a blonde girl with this classic blonde bob hairstyle. This style is perfect for those who want to show off their bold and adventurous side. Show off with this glueless blonde bob this summer.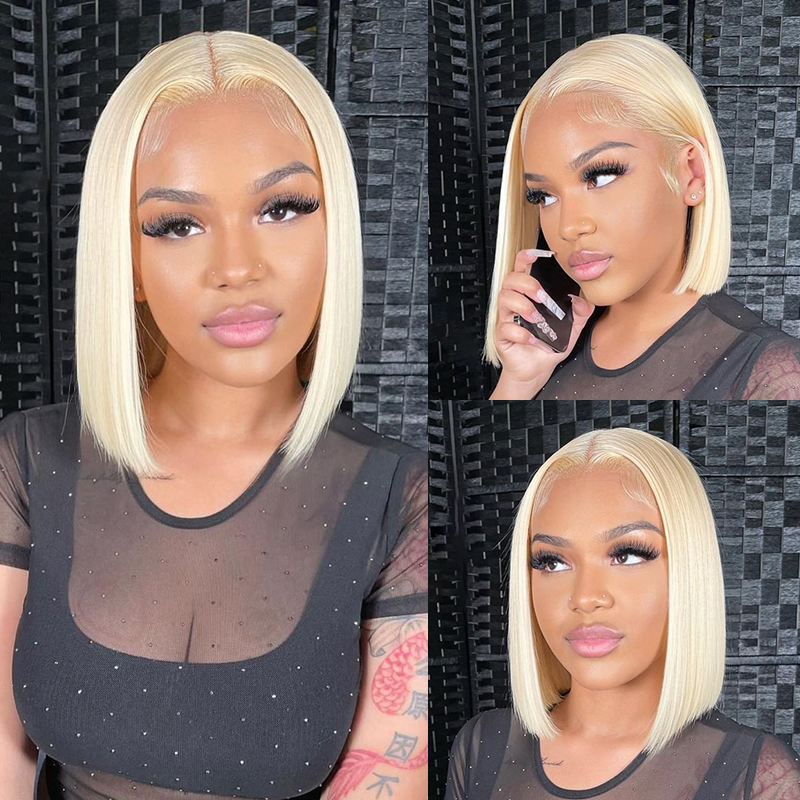 Shaggy Bob
A messy and casual bob hairstyle. The shaggy bob is a relaxed and effortless hairstyle that's perfect for those who want a more casual look. It features messy layers and can be styled with a beachy wave to give you that carefree summer vibe.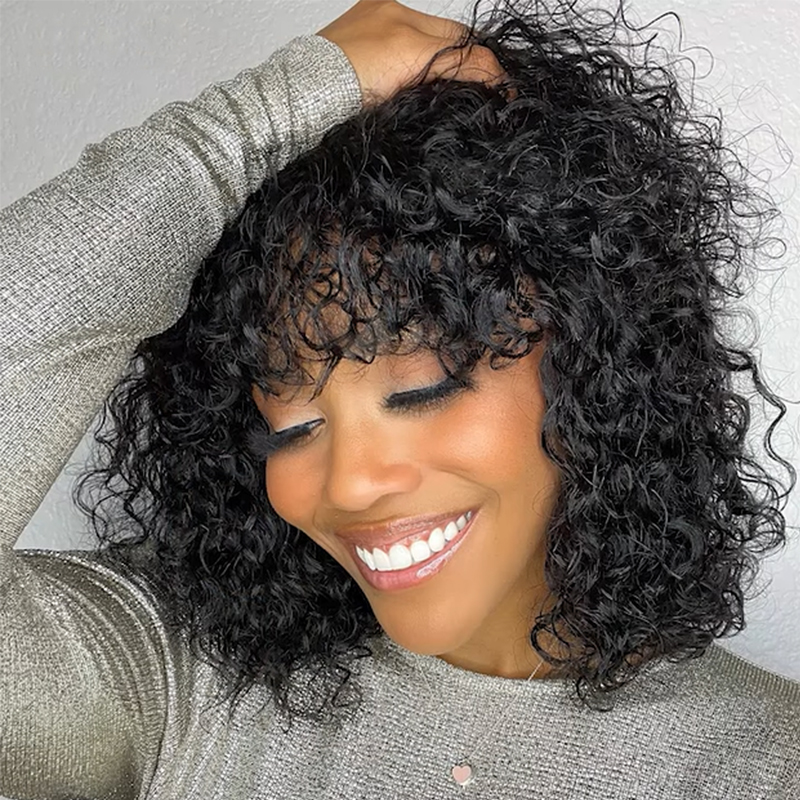 Pink Bob
The pink bob wig is a stylish and trendy hairstyle that add shine and girlish to your overal appearance. It is a hair color that perfect for summer.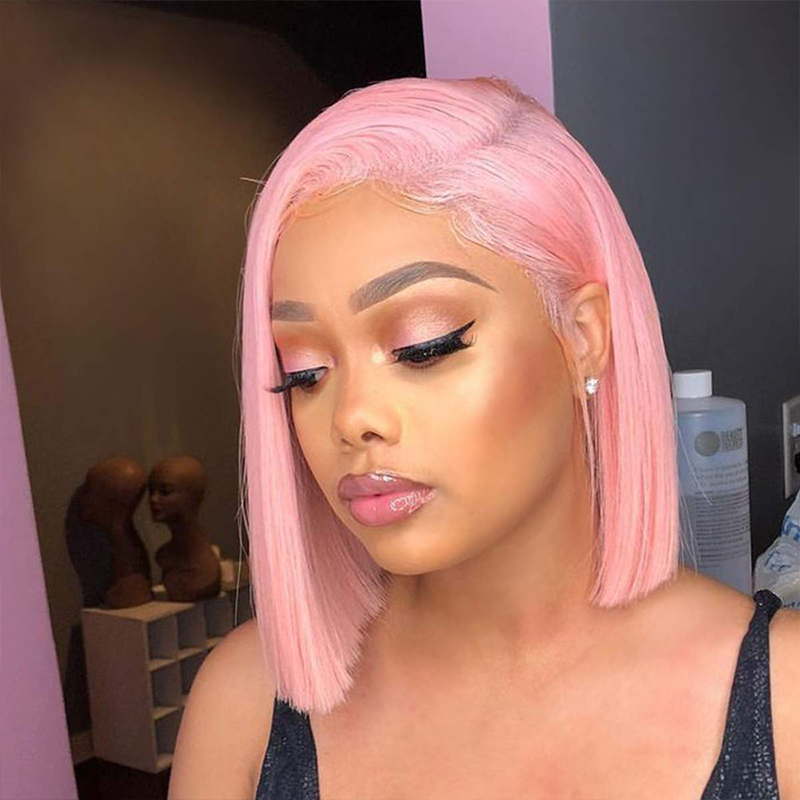 Conclusion
Bob wigs are perfect for any summer look. There is a wide range of styles that you can try, from the classic bob to the shaggy Bob. Make sure to choose a style that complements your face shape and highlights your features.
FAQs
Can I wear a bob wig during summer?
- Yes. Bob wigs are perfect for summer as they are light on the scalp and easy to maintain.
How long does a bob wig last?
-A bob wig can last up to over one year with proper care and maintenance.
How many inch is a bob wig?
-Bob wigs comes in various length from 10 earlobe to 16 inch shoulder length.
How do I choose the right bob wig hairstyle?
-You can consult with a hairstylist to find the ideal hairstyle that highlights your face shape. Generally, girls with round face shape and square can choose a longer bob wig; With oval face shape or heart face shape can choose all bob wig lengths and looks great.