Valentine's Day is coming and it is the perfect time to change your hairdo, are you ready for the special day? Here are some great Heart Shaped valentine's day hairstyle ideas for girls.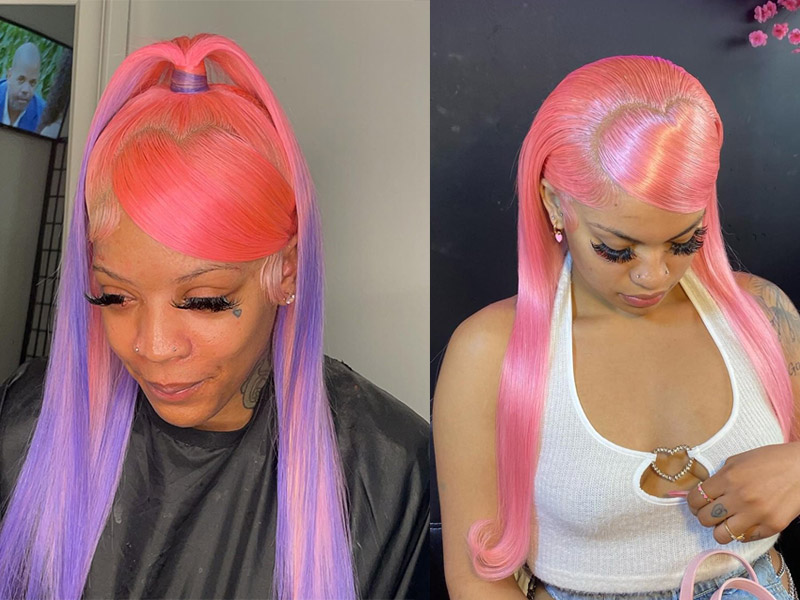 These Valentine's day hairstyles are too pretty not to try, so whether you're celebrating with your husband or lover, grab your hairspray, flat iron, or curling wand, and start to do the Valentine's day hairstyle that's perfect for your vibe.
Try Isee Valentine wigs for styling all kinds of beautiful valentine hairstyles, get best discount 42% off colorful human hair wigs online.
Beautiful Valentine's Day Hairstyles For Girls
1. Pink Heart-shaped Wig Hairstyle
This bubblegum Pink Heart-shaped hairstyle is creative and beautiful, easy and perfect touch for Valentine's Day.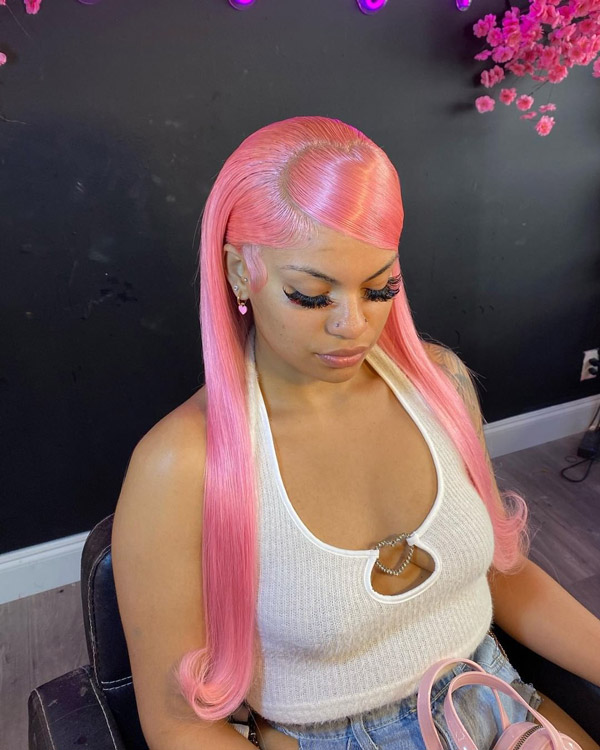 2. Cute Pink & Blonde Braided Buns
This two braided buns hairstyle do looks adorable, looks great on little girls to adults! Can't wait to try the new easy valentine's day hair style.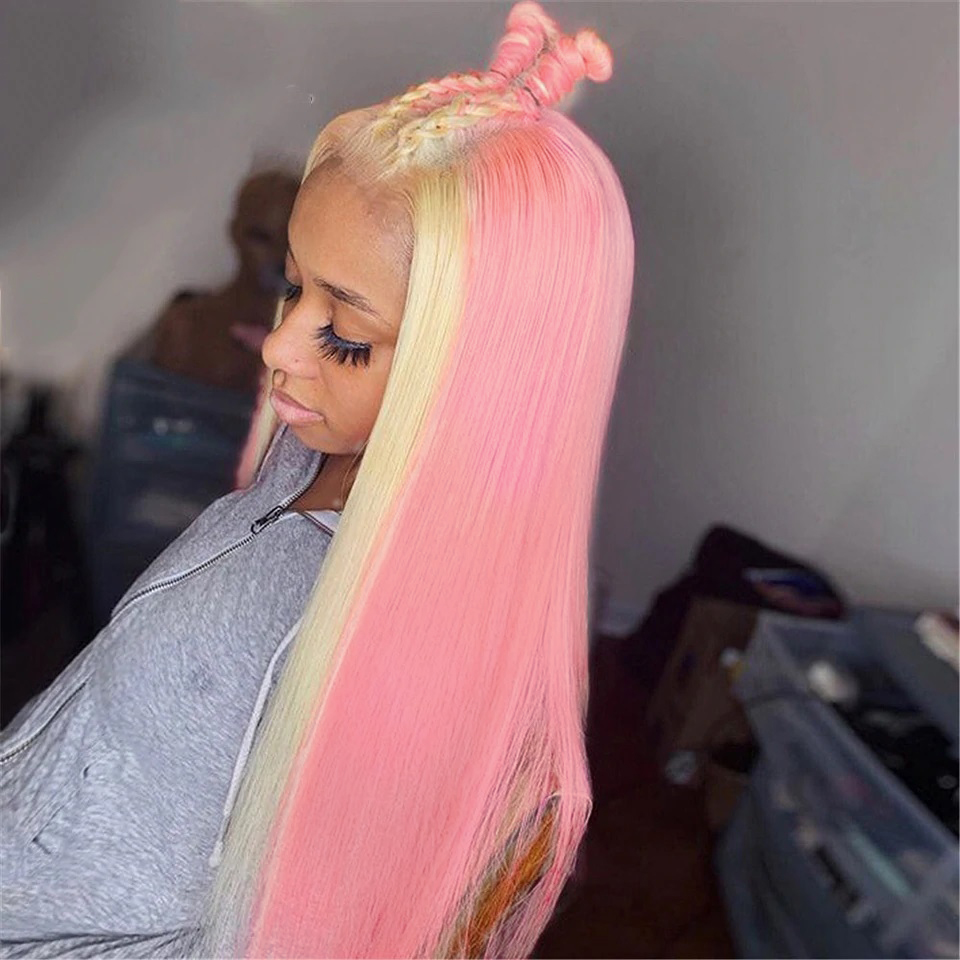 3. Pink Color Bob haircut
Add some love and sweet elements to valentine's day, try this pink bob hairstyle, super cute and adorable.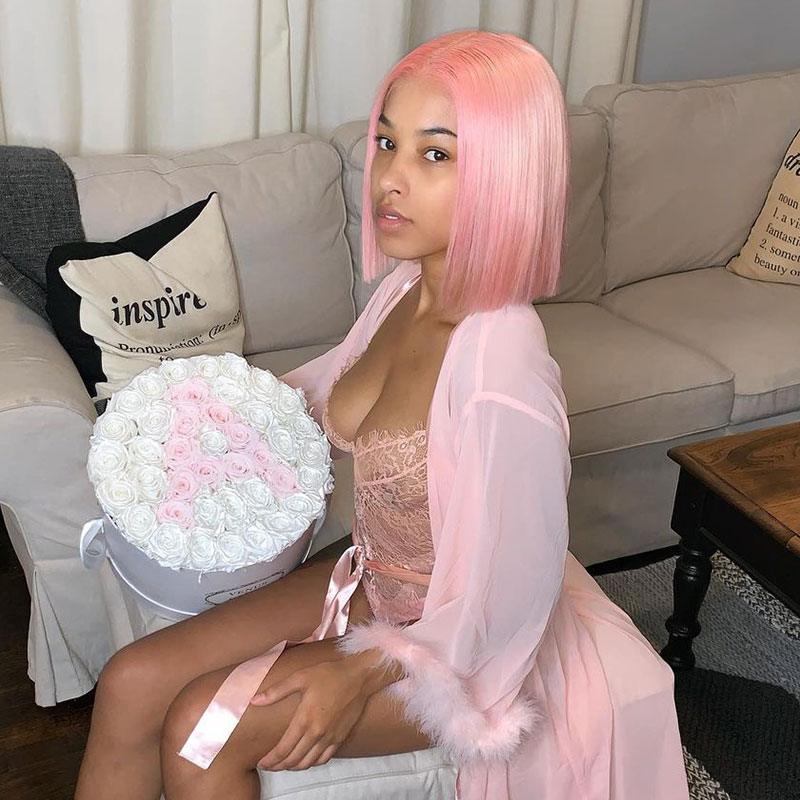 4. Natural Hair Double Heart pigtails
This hairstyle is fun, flirty, super cute, and would definitely turn heads, and very suitable for girls school hairstyles! Shop Same Hair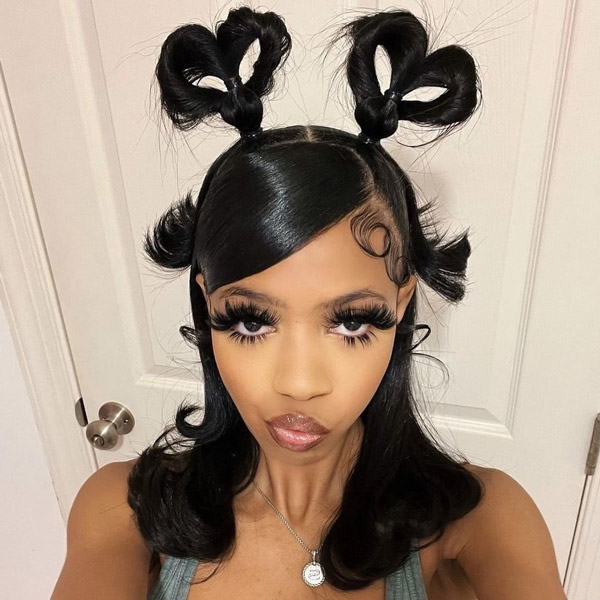 5. Blue two heart pigtails with swoop
Ready for a new creative and fashion valentine hair style? This blue color hair heart-shaped pigtails is the right choice for you. Try on this new hair style.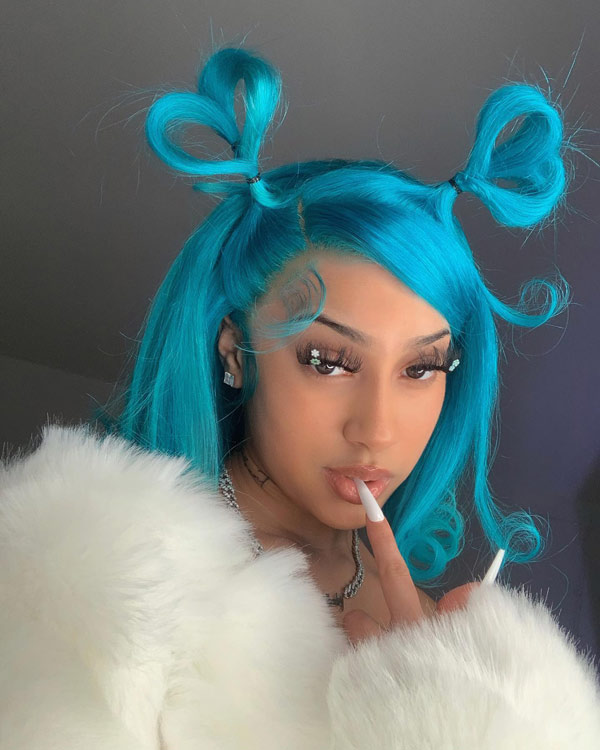 6. Demon Red & Black Two Tones heart-shaped swoop bangs
Demon Red & Black heart-shaped bangs wig. Swoopy side bangs are lighthearted as well as a flirty style which can we tried in night parties as well as on the beach.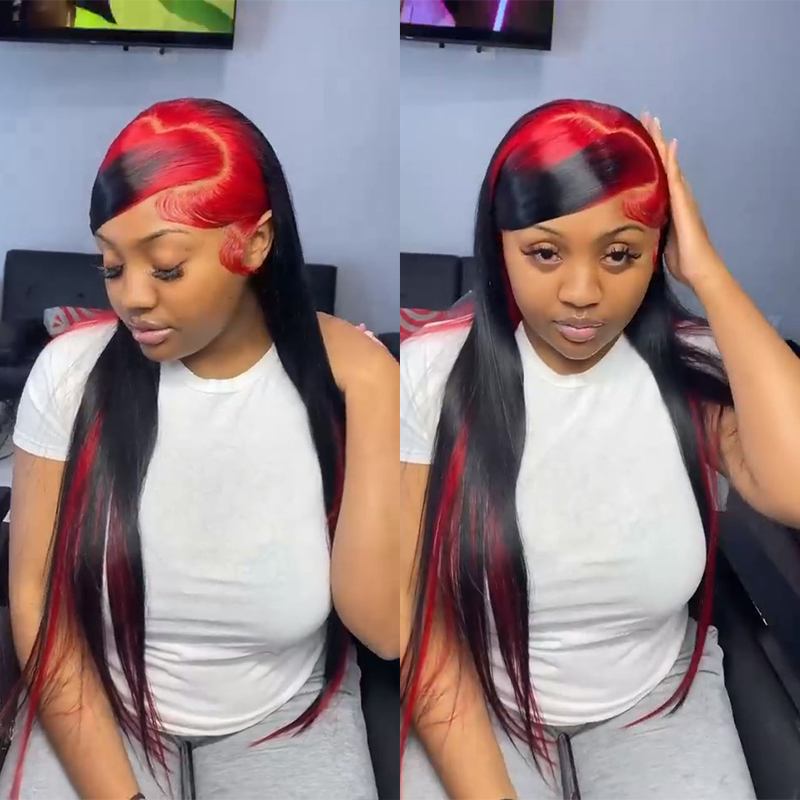 7. Burgundy color heart shaped swoop hairstyle
Burgundy is a beautiful, deep red color. The swoop hairstyle is a popular style features a sweep of hair down the side of your head, with bangs framing your face. This burgundy heart-shaped swoop hairstyle is perfect for the valentine's day.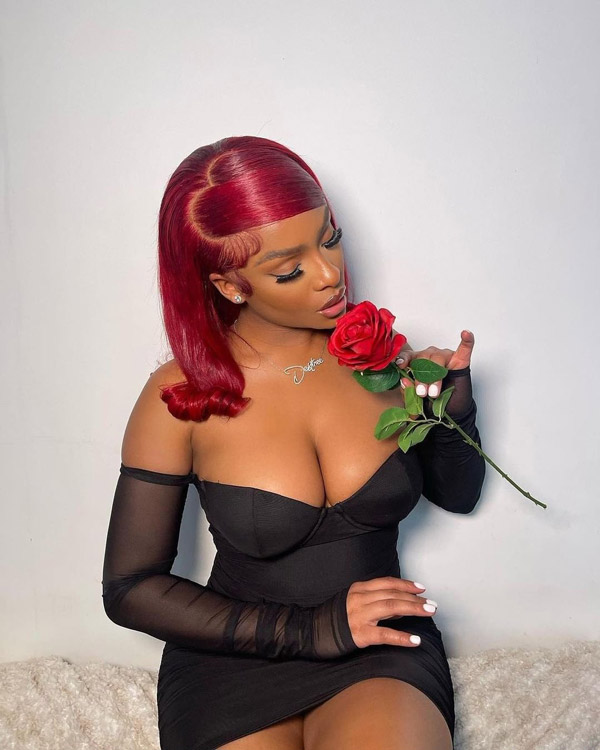 7. Purple two heart shaped pigtails
If you're looking for a beautiful, feminine look for valentine's day hairstyle, this purple two heart shaped pigtail is perfect for you! This is a unique and eye-catching style that will add a touch of glamour to your look.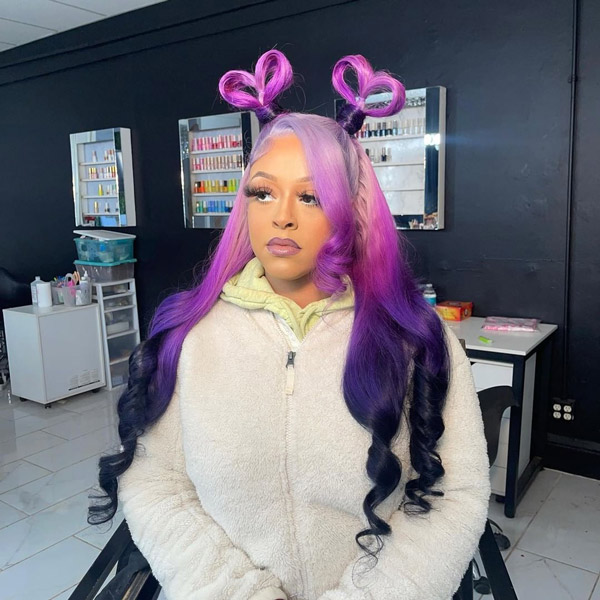 8. Body wave side heart shaped hairstyle
This hairstyle is chic, stylish and timeless. The body wave hairstyle is characterized by long, wavy hair that is swept away from the face and slightly curled at the ends. You can achieve this look by using a straightener or a curling iron to curl the hair at the ends. Side heart shape add more sweet and love to the overall look.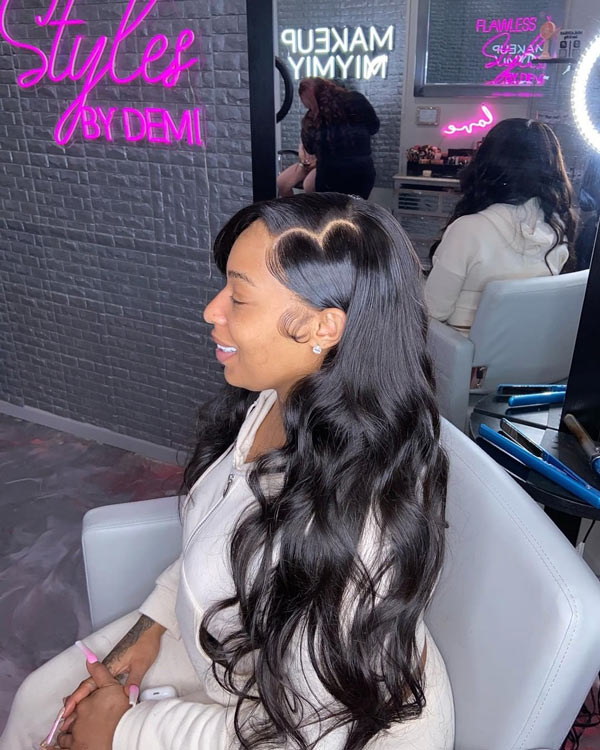 Related Post
• Quick Hairstyles For Black Women
• 10 Must-Try Bob Wig Hairstyles
• Knotless Braids With Beads Hairstyles
• Frontal Wig Styles