It's time for Halloween and is your costume wig still in a mess? Don't worry, there is no need for you to buy a new costume wig. In this article, we will help you save some money. Keep reading and get useful information from us on costume wig restore and reuse guide.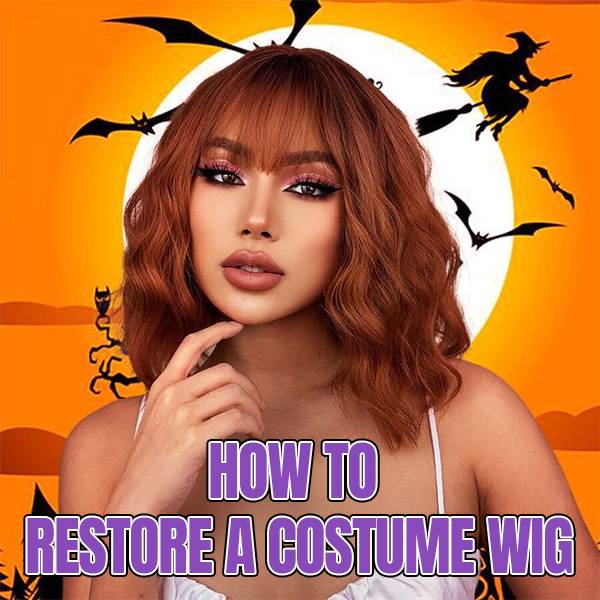 For Little Mess Costume Wig
You only need to keep your costume wig from tangles and frizz. Synthetic wigs, as we all know, made of synthetic fiber. So first we need to make a solvent to mix the water with the fabric softener. Then spray the mixture onto the hair and leave until a few minutes for the solvent to work on the hair. Finally, if the water and fabric softener solvent is still present on the hair strands, towel dry and proceed to comb and detangle the hair. It's worth noting that start combing your wig from the bottom and work your way up.
On the other hand, human hair wig, because of different types of hair, need different products. You can use some natural oil products on your human hair costume wig, such as coconut oil. Squeeze an appropriate amount of oil into your palm and apply it evenly to the wig. Again, you need to wait for some time to help you get rid of the wig frizz effectively.
For Excessive Mess Costume Wig
If your costume wig is super messy, we recommend wash it again. Here is a popular way to wash your wig.
To begin with, you need to keep the sink or basin full of cold or lukewarm water. Then add the right amount of shampoo especially for wigs to the water. Use your finger to stir the water until the shampoo is dissolved in the water and small bubbles appear.
Following, submerge the wig completely in water. After a few minutes, swirl your wig in the water gently and patiently. After that, if you still find out any residual make-up, don't brush it off, gently snap it off with your fingers!
Finally, take out the wig and empty the sink. Rinse your wig repeatedly until the water in the sink is clean. Squeeze out any excess water with a clean towel, let it air dry on a wig head.
If you are still not satisfied with the wig and it still have some frizz edges and ends. An quick and effective way is to trim the wig if necessary. To make sure that the wig meets your costume use with better look. Try trimming any messy and frizzy hair strands from the wig.
Now you can once again wear your costume wig. Do not forget wear a wig cap. It is a really useful tools to hide your natural hair, protect your scalp and hair. What's more, it will keep you comfortable to wear for a long time at the Halloween.
If you are planning to reuse your Halloween wig, properly store your costume wig is important. If you have a wig head, put your wig on it when it is completely dry, then cover the wig with a clean, dry towel or cloth to prevent dust build-up.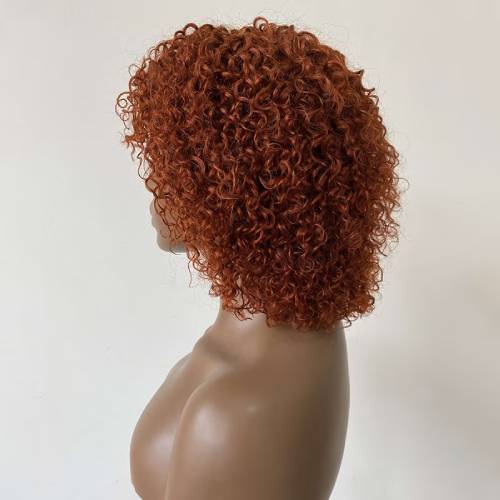 If you're short of a wig head at home, we have another ideal method for you to store your wig. Still remember how your wig is wrapped when you first received the package? You can simply put your costume wig in a plastic bag, and place it in its original packaging or in any box it will fit in. Be careful not to allow anything to press against the wig.
Don't forget store your wig away from direct sunlight and heat sources to prevent color fading. Store it in a cool, dry place to prevent mold growth.
In Conclusion
Every year, your costume wig can be a splurge. But the practice mentioned above can make your costume wigs not disposable but reusable. So take action and learn it. Hope this article really help you, if you have any other useful method on costume wig maintenance, welcome to leave a comment below.
ISEE COSTUME WIG
Reddish Brown 13*4 Body Wave Wig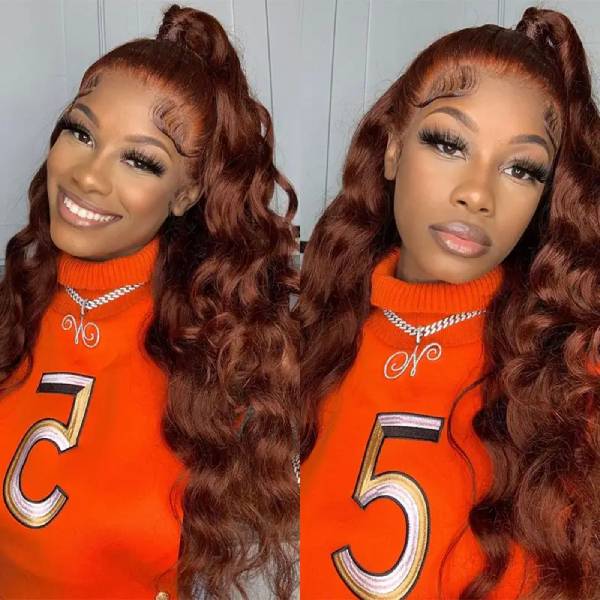 Pumpkin Orange Kinky Curly 13*4 Lace Front Human Hair Wigs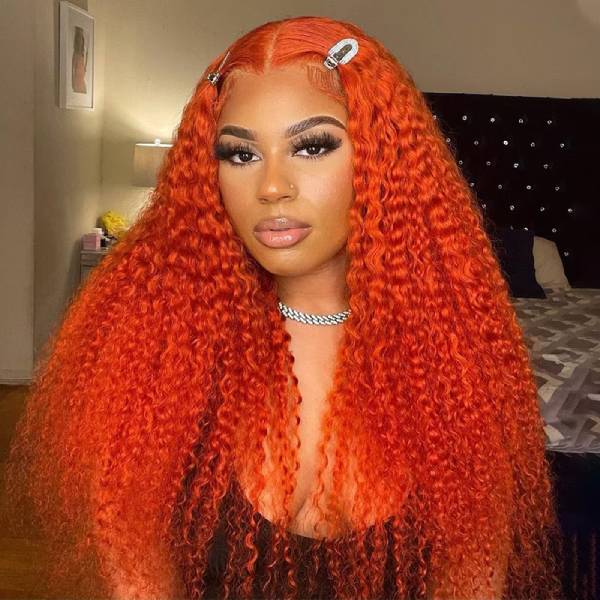 Reddish Brown 13*4 Body Wave Wig
You might want to check these posts:
2023 Fall Color Wigs Trends
ISEE M-Cap Wear Go Wig-Why You Must Try