Fall season is coming, are you ready for new fall color wigs to embrace the new season?
Match your new makeup with new hair color for this Fall season. What wig color suits best for this autumn? Except for highlight honey blonde and brown, try low-key burgundy, reddish brown, ginger, ash blonde and more in 2023 Fall to lighten up your makeup.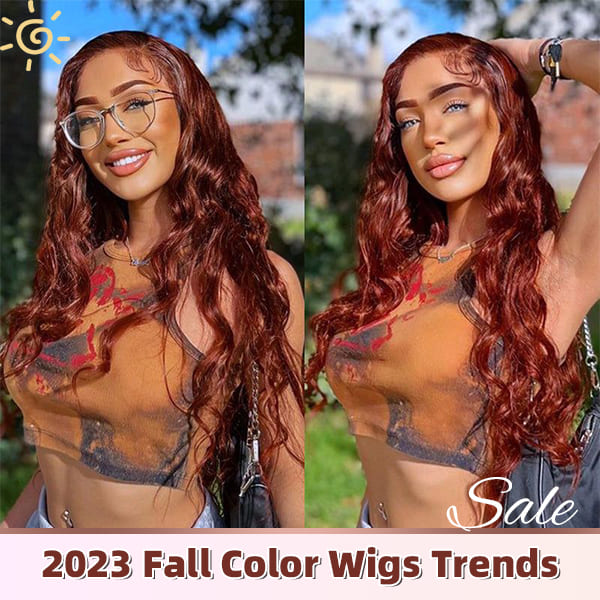 Fall Color Wigs Trends 2023
New In Fall Color Glueless Wig
Recently, we have put forward 12 hair colors and hairstyles - new in hd lace wear go glueless wigs for Fall 2023 that are suitable for brighten your skin tone in autumn. Each style are suits for women with various skin colors and personalities.
2023 Fall Color Wig Trend: Reddish Brown Color
Reddish Brown color, also can be called copper glow, a low-key rich hair color. The reddish effect of the hair color can lighten up your skin, add more elegant, energy and romantic to the new Fall season. It has not only one color, there's a balance of the two hues, you can achieve a rich red brown hair.
No.1 Adorable Straight Reddish Brown Locks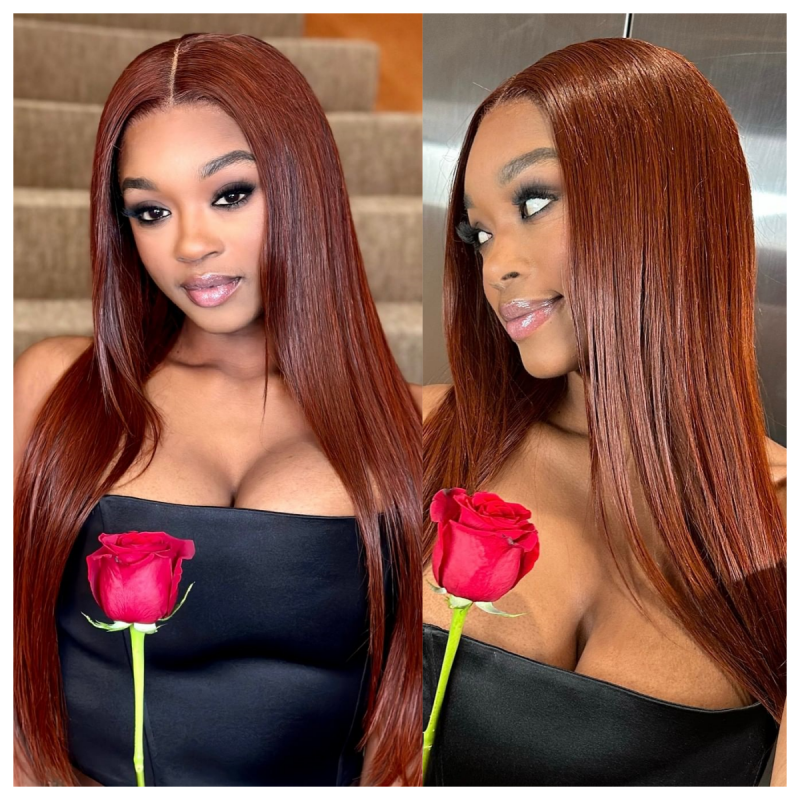 Among all those Autumn wig colors, this hair shades needs the most attention. This straight reddish brown wig is a low key hair color which looks very adorable and attractive to wear.
No.2 Appealing Body Wave Reddish Brown Color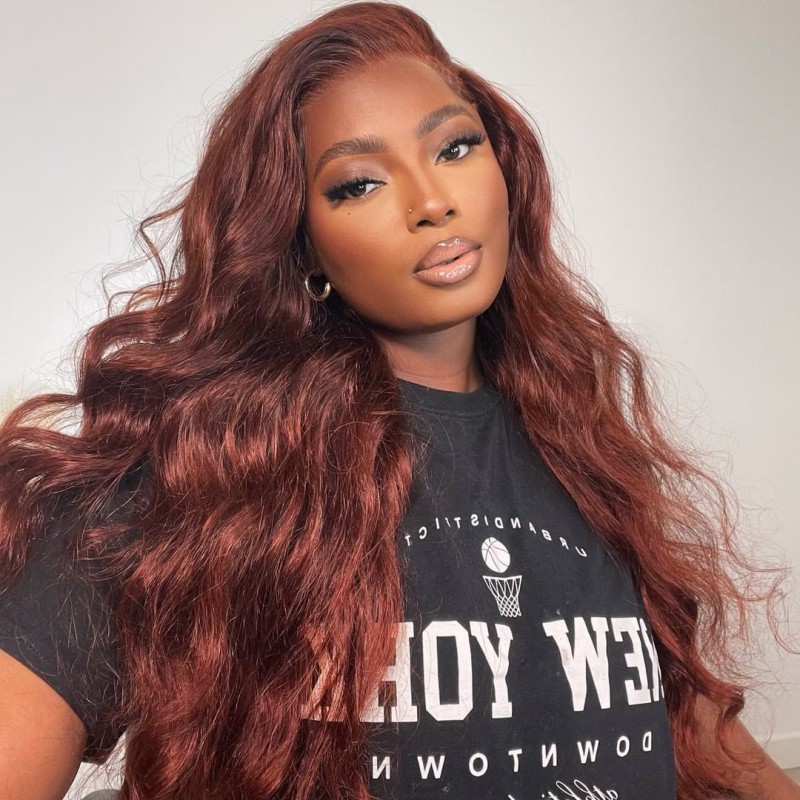 Body wave reddish brown color wig add more feminine and appealing to your overall appearance.
No.3 Water Wave Reddish Brown Color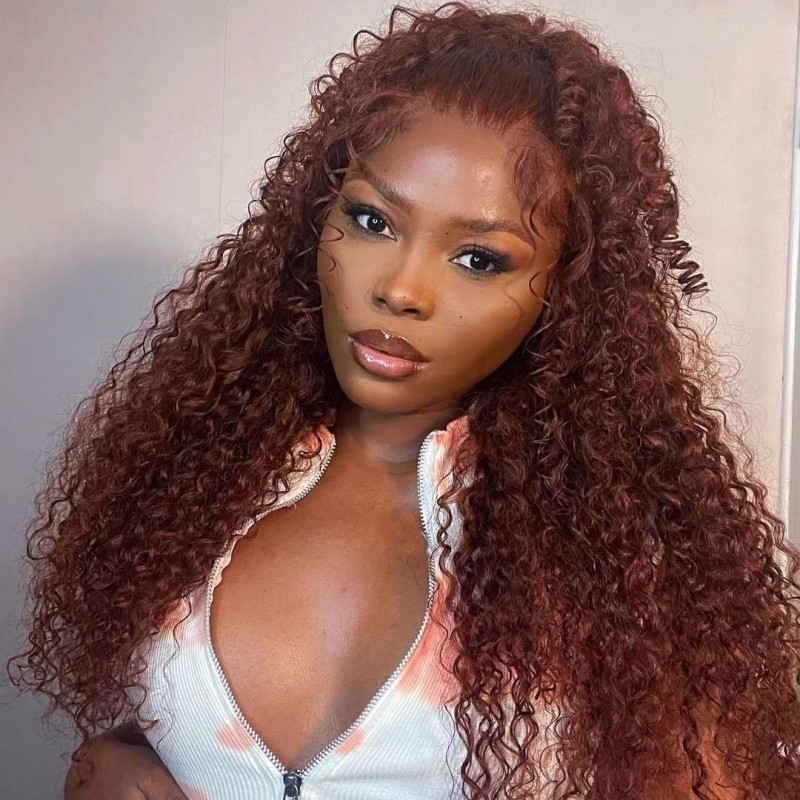 Along with natural looking curls with this copper glow hair color, it creates a warm and full of volume look that worthy to be noticed.
No.4 Kinky Curly Fall Color Reddish Brown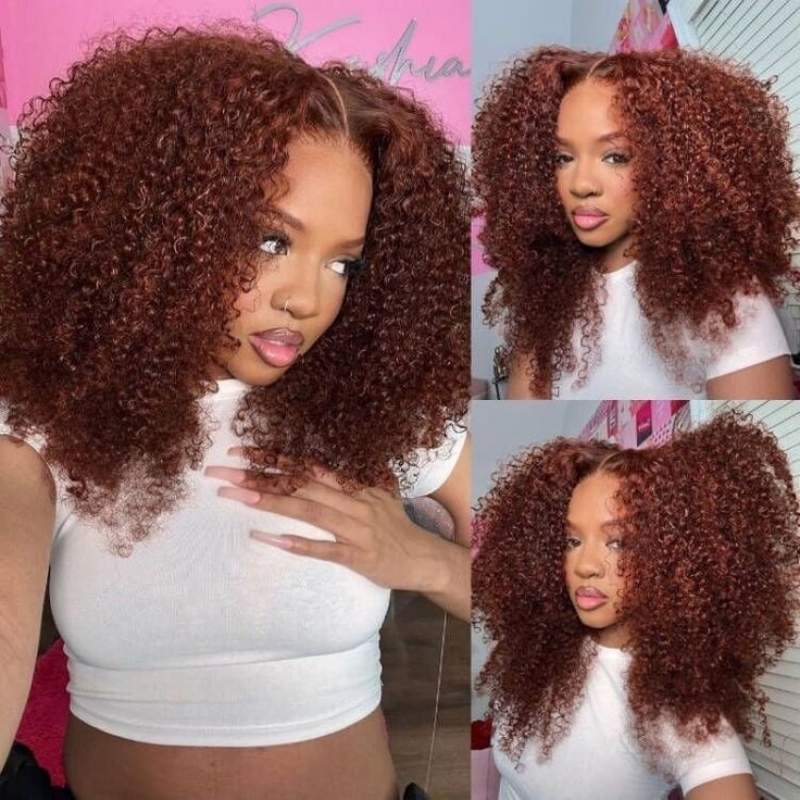 Kinky curly is the classic curl pattern for black beauty. The natural curls are full of voluminous. The glueless kinky curly reddish brown is a perfect Fall color wig.
2023 Fall Color Wig Trend: Burgundy Color
Burgundy hair color is the classic color of Fall. Burgundy color wig is a low-key hair color, looks very elegant, rich and stunning. You can wear a burgundy color wig for official occasion, wedding, or everyday wear.
No. 5 Elegant Body Wave Burgundy Color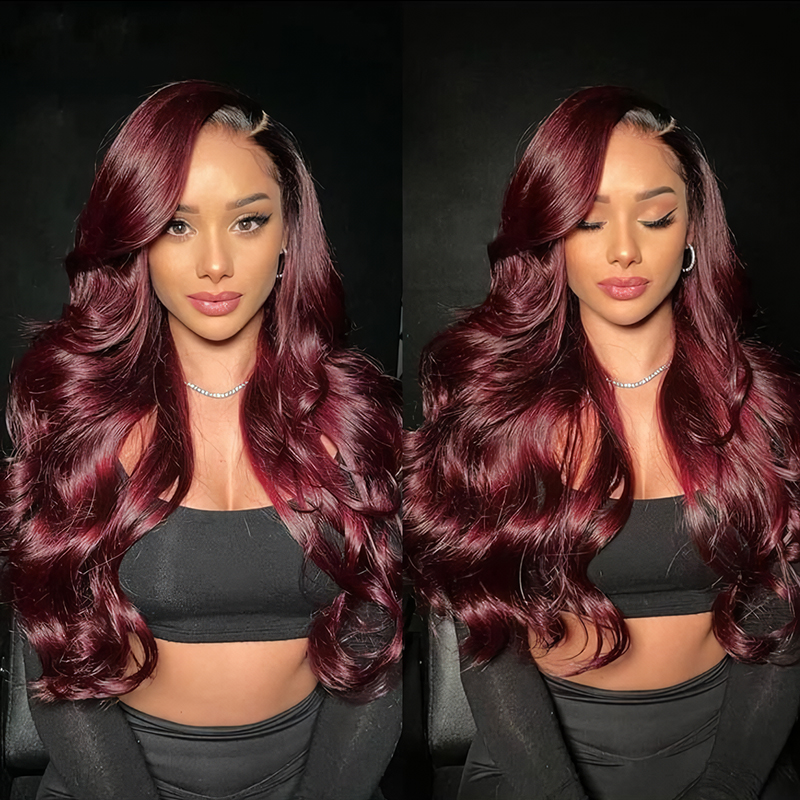 The burgundy hair color looks great and perfect for Autumn season. The hair color looks great in body wave wavy curls. Looks more elegant and feminine.
No.6 Classic Straight Burgundy Hair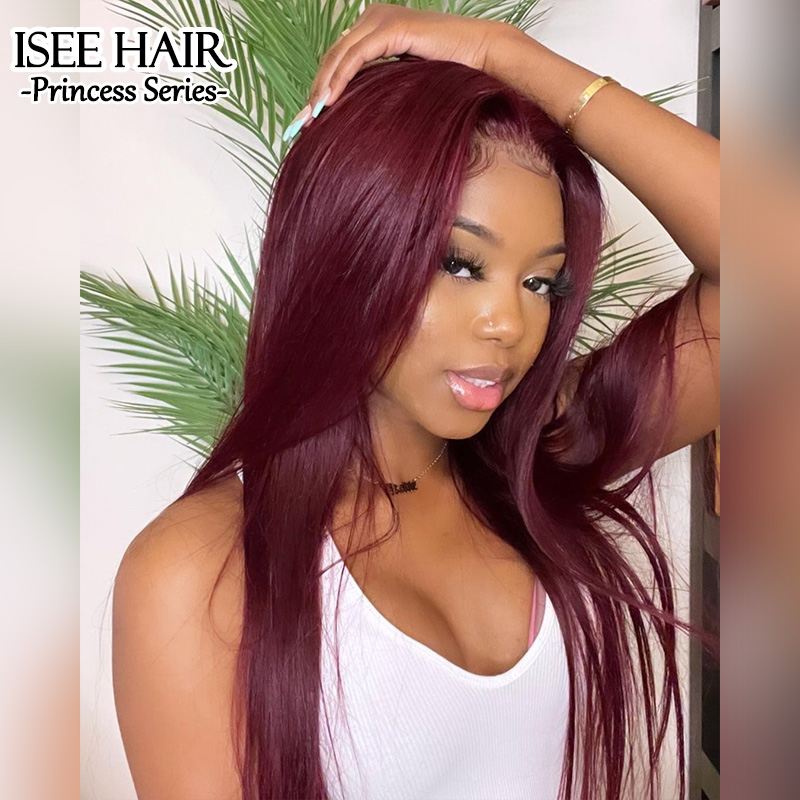 The burgundy hair color in straight style is very cute and looks neat. Need less maintain, easy to be styled. If you have a busy day, this glueless burgundy straight is perfect.
No.7 Water Wave Curl Burgundy Color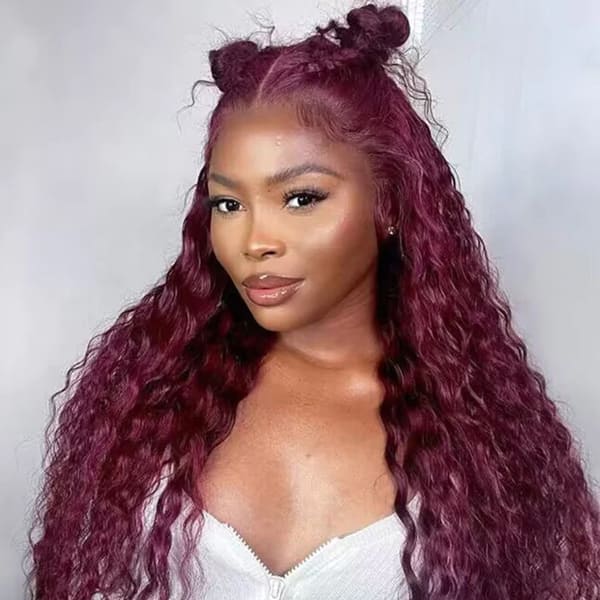 Burgundy is a great color for black women. The water wave curl looks great with this hair color. Give a more colorful and eye-catching look than black hair.
2023 Fall Color Wig Trend: Highlights
Honey Blonde Highlight is a popular hair color all the time. Warm honey blonde on dark brown is a great way to maintain vibrance and adding richness to your hair. Hair color is the soul to your hairstyle. Add some brightness and warmth to your hair color on Fall 2023.
No.8 Kinky Curly Honey Blonde and Brown Highlight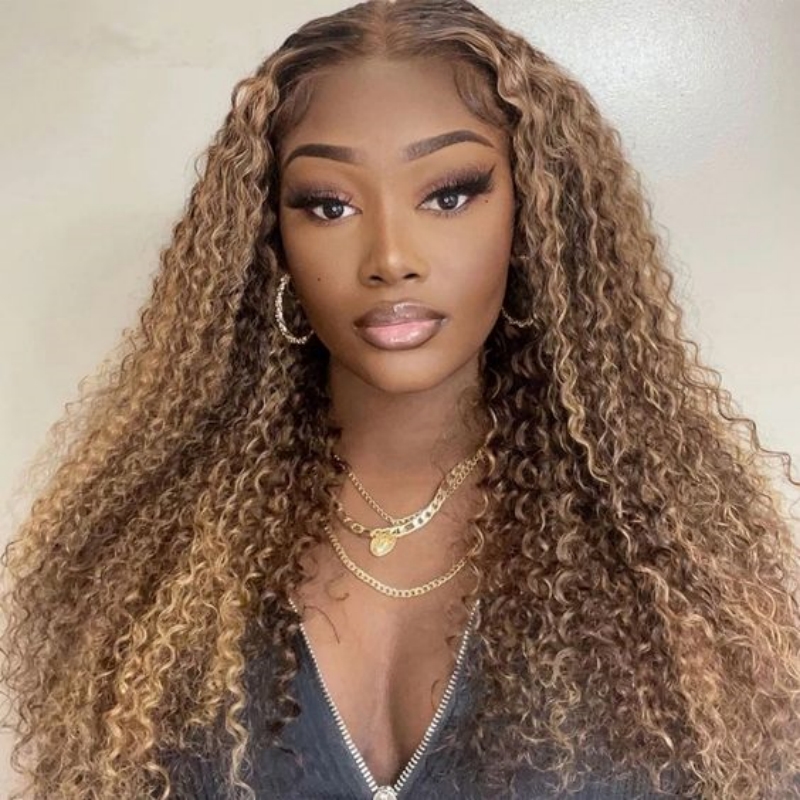 I love this honey blonde highlight in kinky curly style. This hairstyle looks gorgeous and welcomed by many customers. The highlights add dimension to the hairstyle.
No.9 Middle Part Straight Highlights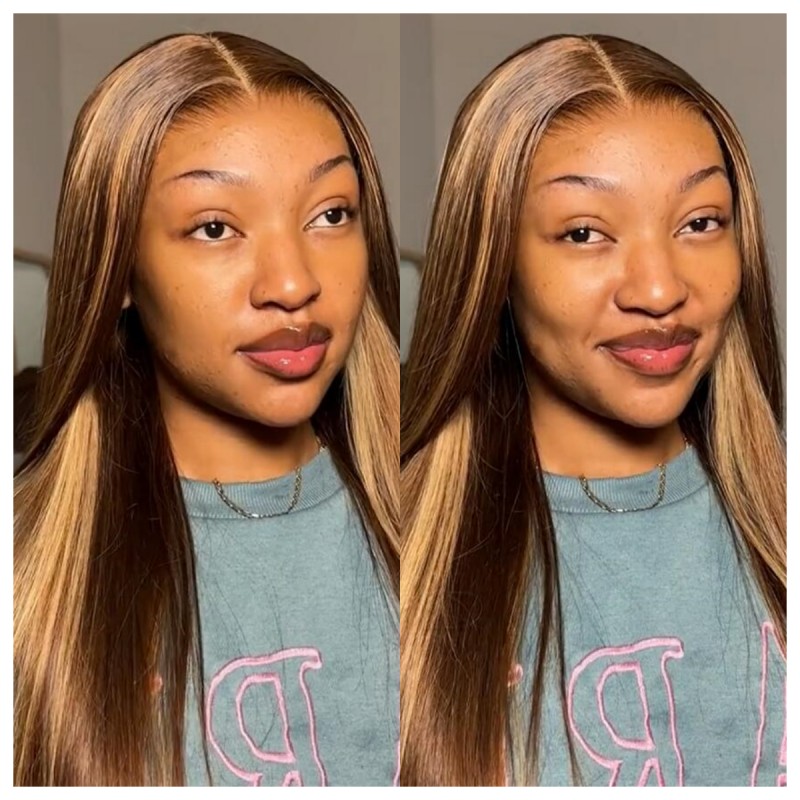 Those highlights color makes your straight hair looks more vibrance and attractive.
No.10 Kinky Straight Highlights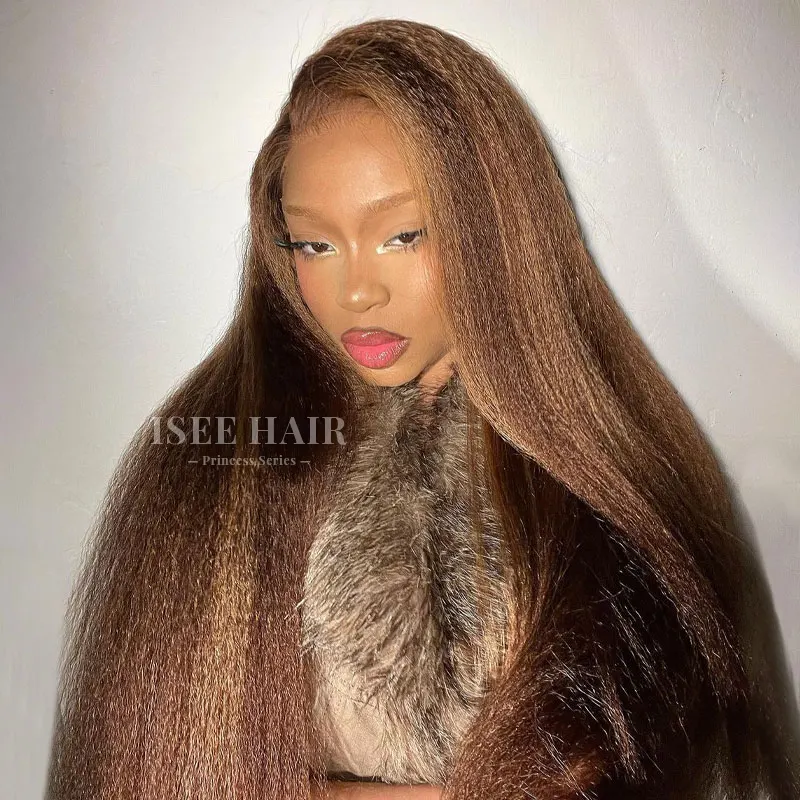 Is this Kinky straight highlights looks fabulous? I like this one. The kinky straight style is full of texture and volume.
No.11 Ash Blonde Highlights
The Ash blonde highlights looks great on all skin colors. Paired the ash blonde highlights with bangs and layered haircuts, this style is great.
No.12 Deep Curly Highlights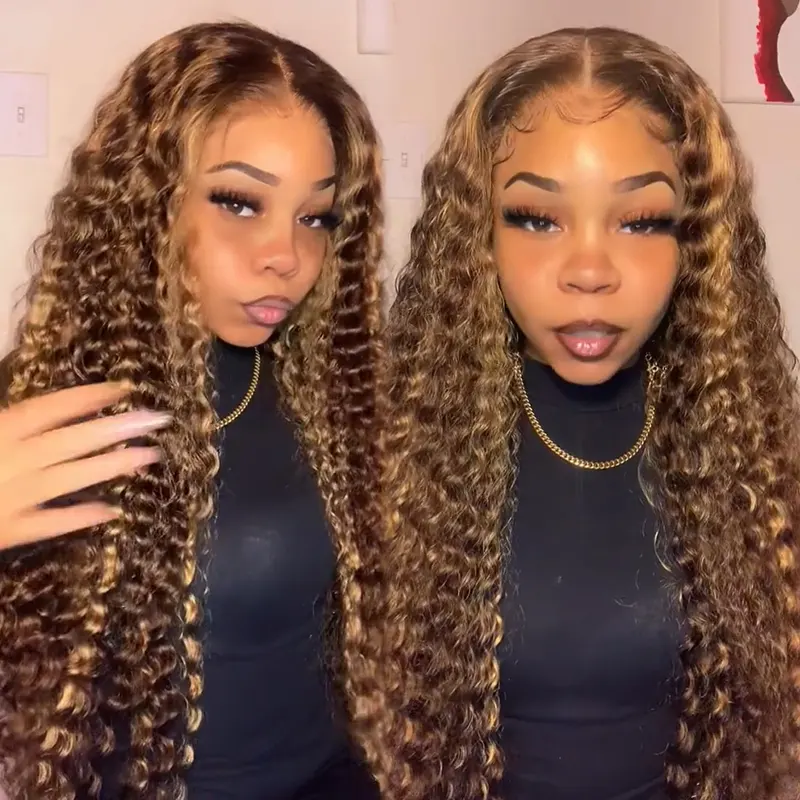 This deep curly style looks full of volume but not frizzy.I like the honey blonde highlights curls in this style, attractive and organized.
Which fall color wigs do you like most? Which hair colors do you think is more suits for Autumn season? Post comments below to let me know.