If you haven't tried a wig, it's time to get on it. Wigs give me so much confidence, and I love swithcing up my hair. And if you want to try different hair style, hair cut or new hair color, there is no better way than wearing a wig. Here comes the common question for wig wearer: how to put on a wig?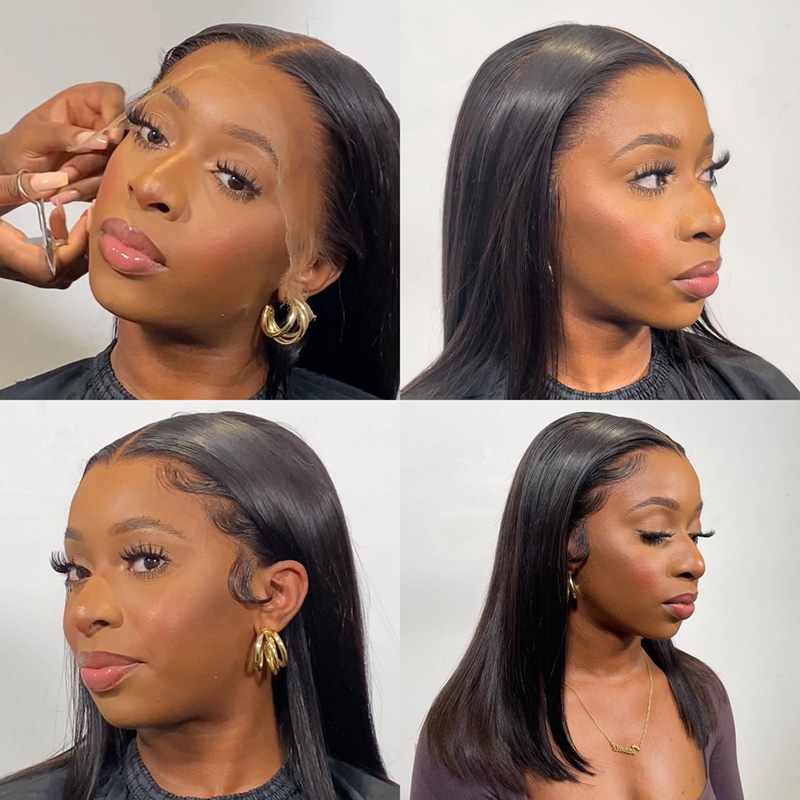 Below, I will show a step by step process of how to wear a wig for a invisible, flawless finish. And there are some tips to wear a wig, some may work for you, some may not, just pick up the one you want.
How To Put On A Wig
Step 1: Prep My Hair
Make your natural hair as flat as possible. You can do this by doing braids, or you can tie your hair into a low ponytail.
Prior to braiding your hair back, make sure your hair has been thoroughly washed, detangled, and moisturized because natural hair health is very important. To make guarantee that your hair is thoroughly hydrated, think about performing a deep conditioning treatment on the day before washing.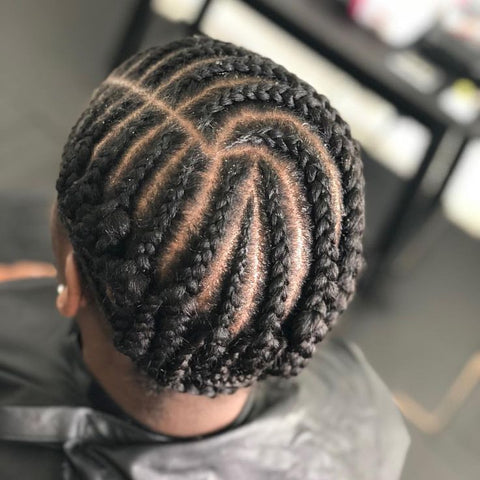 Step 2: Apply A Wig Cap
You can choose dome cap or stocking cap, just get ones that are as close to your natural skin color as possible.
Making sure your hair is slicked back, put the wig cap on and put it all the the way over your ears and your forehead. Cut a little hole around ears area.
Come into "melt"" the wig cap process. Put some Got2b glue in the front of your wig cap, just make sure it is right front of your edges, because you don't want to hurt your edges. Blow-dry the glue, and then cut off the excessive part of wig cap. Next, check your hairline and apply some glue to make sure the wig cap hold along your hairline.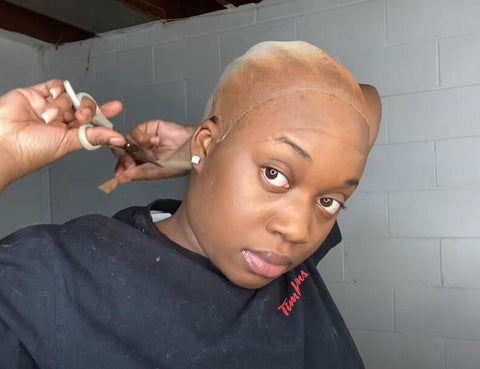 Step 3: Put On A Wig
Simply laying your wig where you want it to be. Additionally, some wigs might not fit too closely to your ears, so before you begin installing it, you should cut it to the proper length and check that it feels comfortable on your head.
Then, flawless glue-in your wig. Put some glue on the edge of wig cap, let the lace glue dry until it becomes clear. Then put your wig on, use a comb to slightly press the lace into the glue to make it more secure.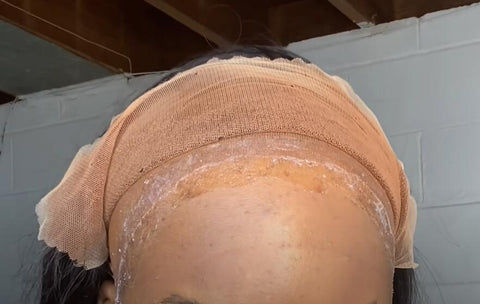 Start cutting the excessive lace off right away with a knife or razor. You can use your makeup foundation, cover the lace around the hairline, to make your lace wigs more invisible and flawless.
Video of How To Put On A Wig Step To Step
Apart from lace front wigs, there are glueless wigs, v part wigs, no lace wigs with bangs, headband wigs etc. All are very easy to install and remove.
Related Articles:
How to melt lace wig
How to put on a lace front wig without glue
How to put on a headband wig
How to braid cornrows
How Convenient To Install Wear & Go Wigs