When you want to wear a wig to change your personal visual style but worry about the unnatural hairline, you can try a lace front wig. Lace front wigs are the perfect choice for women who might be anxious about the wig looking unnatural. You may be wondering what a lace front wig is, this article will answer your question.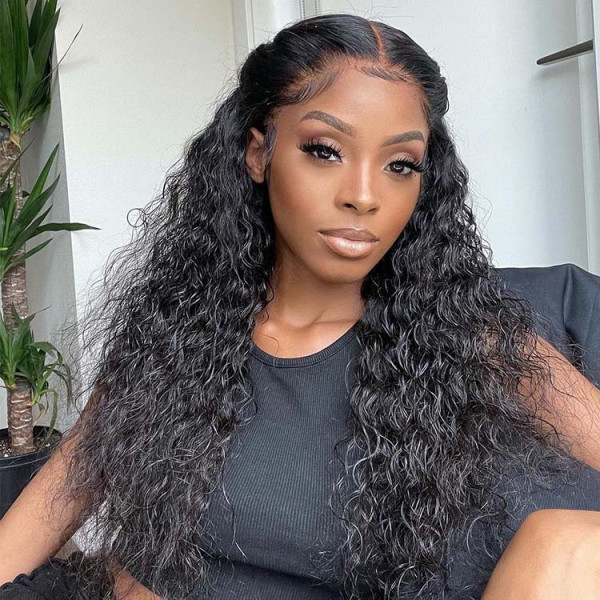 What is a lace front wig?
Lace front wigs are the most popular wig type because you can achieve a hairline that looks like it grows from the scalp. The "lace front" part of the wig refers to a patch of lace that is attached to the front of the wig. Usually the size of a lace front wig is 13x6 inch and 13x4 inch. This lace is typically flesh-toned and can be trimmed to match your hairline.
Lace front wigs come in a variety of styles, lengths, and colors, and can be made from synthetic hair or human hair. They are typically held in place using adhesive tapes or glues. It's important to note that proper care and maintenance are essential for the longevity of a lace front wig.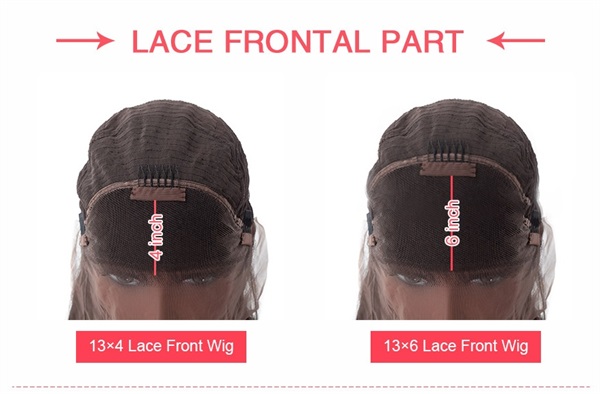 The benefits of lace front wigs
Natural looks
The sheer lace front of the wig creates a natural-looking hairline, making it difficult to distinguish between the wig and the natural hairline.
Versatile
If you want to make different hairstyles, lace front wigs can be a great choice. Isee Hair lace front wigs are all made of human hair wigs as they can be dyed, permed, and styled.
Breathable
These wigs are known to be more lightweight and comfortable. The sheer lace allows air to circulate through the wig, making it more breathable and comfortable to wear.
Protects natural hair
Wearing a lace front wig can help protect your natural hair from dirt, dust, and smoke. It also can prevent damage from heat styling tools, like curling iron and flat straighter.
How to wear a lace front wig?
Before applying the lace front wig please flatten your hair. If you have long hair, tie it into a low ponytail first. Next, twist the ponytail into a flat bun and secure it with bobby pins.
Prepare your forehead skin. You can use some alcohol on a cotton ball and wipe it along your hairline. This will remove the excess oils on your skin.
1. Wearing a wig cap is the first step. Ensure all of your hair is tucked into this cap, even the hairs on the nape of your neck.
2. You can trim the lace whether before or after wearing it. Beginners suggest wearing it after trimming, just trim along the edge of your natural hairline.
3. Using adhesive or wig glue stick to your forehead or the inside of the lace surface. This will require some initial adjustment, there are straps or clips at the nape within each wig so you can tighten or loosen the cap of your wig for a fit that's suitable for you.
4. Apply the wig. Wearing it from front to back. Firstly, adjust the edge of the wig until the hairlines match. Then, adapt the back of the wig, and ensure it hangs over your hair naturally. Finally, press the lace of the wig into your adhesive. Tidy up the broken hair of the hairline. You can adjust the shape of the wig according to your own needs, such as curling, straightening, etc.
How to wash a lace front wig
1. Comb hair gently with your hands before washing. Do not rub or twist hair.
2. Add mild shampoo to cool water and wash hair carefully till clean.
3. Have hair dry naturally. Do not expose to sun or dry by hair drier. Put oil on soft hair after washing.
4. Comb curly hair gently with your fingers from top to end. Do not brush.
5. Brush straighter hair in a downward motion straight with the ends. Work your way up to the roots.
How to store a lace front wig
In order to prolong the life of your lace front wig as much as possible, correct maintenance are very important.
1. When you are not using it, please keep the lace front wig out of direct sunlight and keep in a cool place, this will help prevent the color from fading.
2. Make sure your wig is completely dry before storing it. Storing a wet lace front wig can lead to mold and mildew. please don't do it.
3. The lace front wig can be stored on a synthetic head, or in fully sealed packaging to prevent frizz and tangles.
Related posts
How to put on a wig
What is a closure wig
What is a glueless wig
How to pluck a wig