How to make a wig (step by step guide for beginners)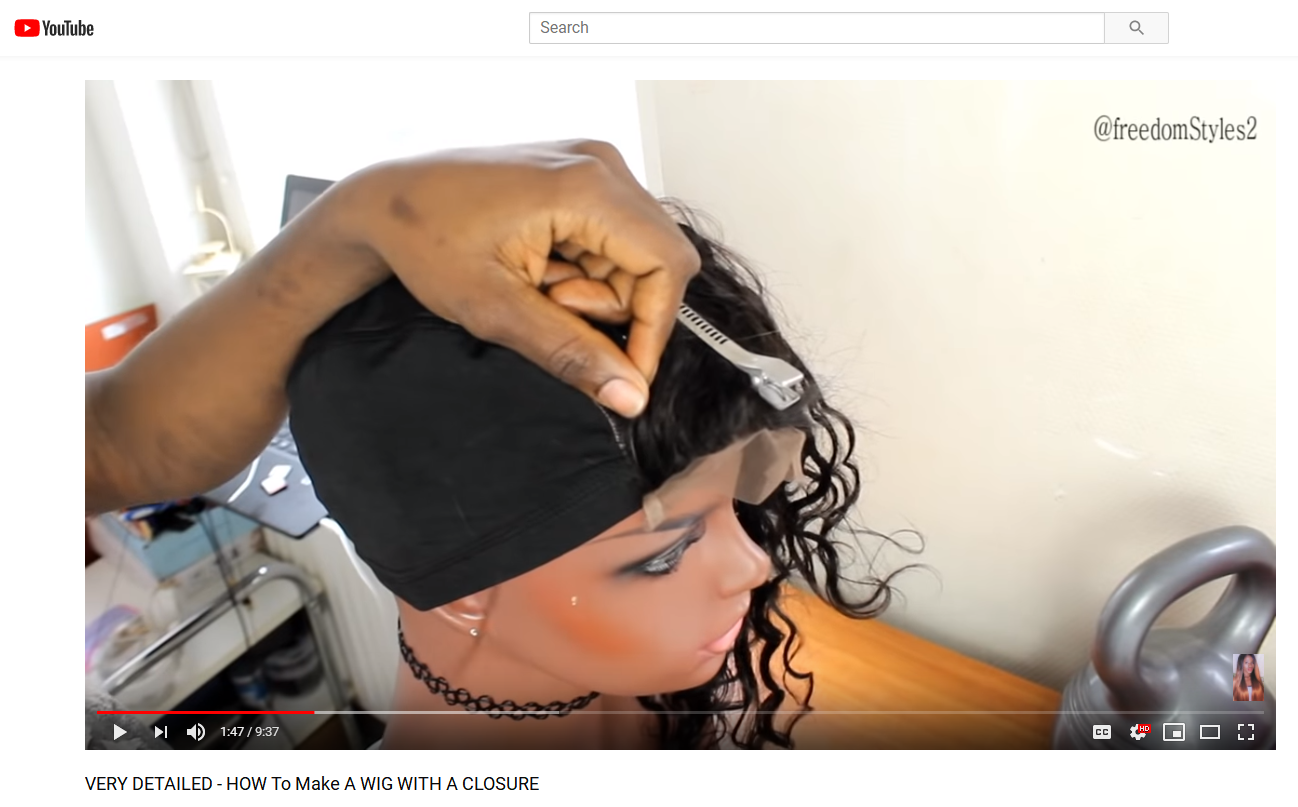 With the fashion trends changed quickly , it may a little hard to keep up with it, growing up seeing that people wear wigs in their daily life for different styles, maybe buy a finished wig will be easier, but you can also make a wig yourself , that will be more suitable and has a sense of accomplishment, cause you make it by your own , so how to make a wig for beginners friendly is what i want to say. Many people still confused after seeing kinds of videos and guides, today, i will show you exactly step by step on how to make a natural wig , pretty easy and quick way! Come on and ready to make your first wig on your own.
Firstly, What you will need when making a wig?
Needle thread , scissors, wig head stand, weaving cap, Comb and brush,and of course, your hands and hair bundles with lace closure or frontal. The Hair bundles where you buy is very important, it decides that if you can have a everlasting wig, find a good place to buy human hair bundles with lace closure (sew-in extensions).
Secondly, how to make a wig look natural and real?
Step 1 :
When you get the hair, you need an wig head stand and you can buy it easy in your local beauty supply store. Just like the picture as below.
Step 2:
Prepare the hair bundles and wig cap, put the wig cap on the wig head stand, open the bundles and begain to sew it, Measure and cut your bundles to fit the circumference of the wig cap while securing them down from back to front. Usually go right through the track first and then start sewing it to the weaving cap, You can secure your natural curly hair bundles down by using needle & thread, which makes it longer to install, at the same time, more secure and longevity. If you want a easy way, you can also use hair glue & blow dryer or hot glue gun & glue sticks. Which makes it easier.
Step 3:
If you are making a wig with a lace closure or a lace frontal, you should lay that piece down firstly and then add the remaining extensions. This will help you see how much hair you need and allow you to chose where you want the closure or frontal to lay on your head. The benefits of closure and frontal is to let your wigs that look real, also , you can parting it as you wish.
Step 4:
After you install the hair look you want, you need to cut the extra wig cap and find a strap , which make your wig can flexible and comfortable to wear, also secure, sew it on the sides of your lace frontal wig, if you want to be more secure, you can use some little combs and sew them inside the wig cap.
After you finished your weave making, you can restytle it , make it into the look you want. Side part , middle part, whatever part you like.