Blonde wigs are a very popular color among colored wigs. Because not only is it shiny, it brings out the best in your skin, brightens it and enhances it, but it's also a very stylish color that can instantly elevate your outfit.
What is a 613 blonde wig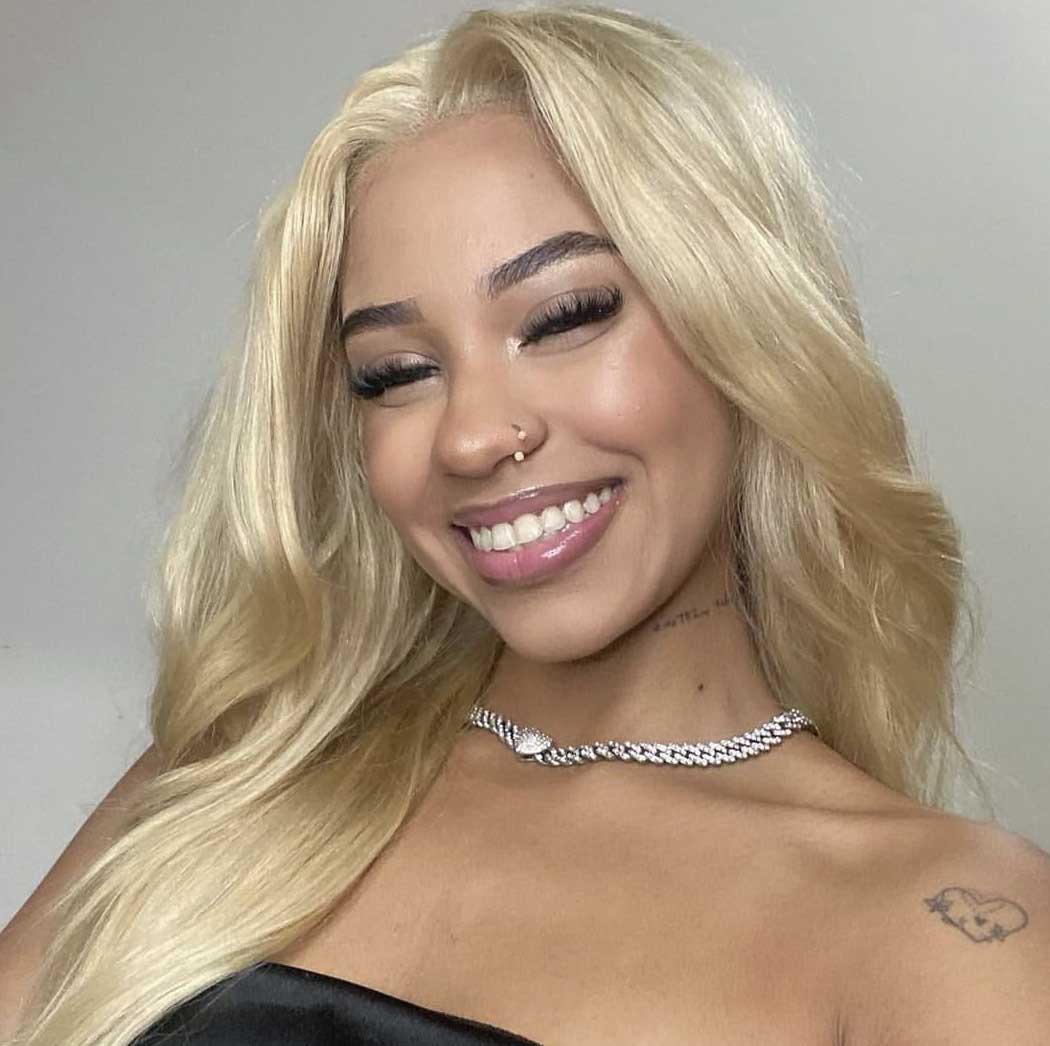 613 wig is generally what we call a blonde wig, this wig has a natural yet transparent texture, with a metallic luster, shining and attractive. This color has the texture of gold, but unlike the color of gold, it is a slightly lighter color than gold. In ancient times, this hair color was regarded as a sign of age and dignity. Now, it is widely popular all over the world, we can see many stars, actors, and dancers love this blonde hair color. Blonde hair is usually bleached and then dyed to create this beautiful and natural color. Now, we can buy a 613 blonde wig to get this hair color without any scalp damage, and it is very real and natural, which can slow down our daily wear needs.
6 Reasons blonde wigs are popular among colored wigs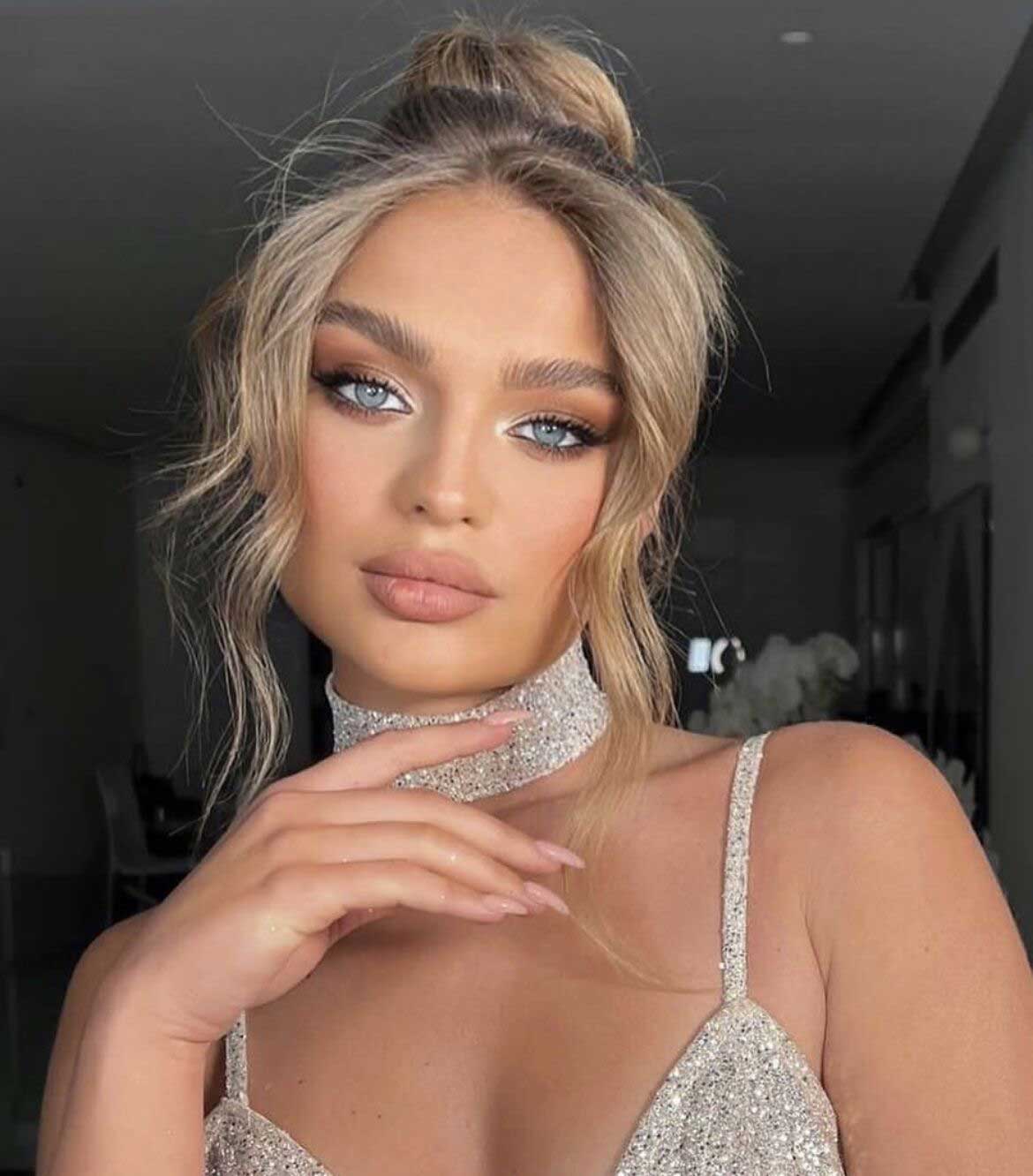 1. Beautiful appearance: First of all, the reason why most people choose 613 blonde wigs must be because of its beautiful appearance, this color is different, so people will have the curiosity to try it. Its own color is very beautiful, will make people's eyes light up visually. There is a misconception that these wigs are only for fair-skinned people, but they are not. If you have fair skin, wearing a 613 blonde wig will make you stand out and look more attractive. But if you have dark skin, it's also good to wear because gold itself is a very bright color and it helps brighten your complexion.
2. Fashion: Most women are born to follow the trend and pursue fashion, so this fashion item is sure to be loved by the majority of women. You will see that many celebrities like the blonde look because it is a fashionable hair color. And the public also likes star-driven products, which is one of the reasons why blonde wigs are very popular.
3. Comfortable: This kind of wig is very comfortable to wear. As it is made of high-quality lace, you will not feel heavy and stuffy. Some girls buy wigs only look at the style of the wig and ignore the material of the wig, which is not good, because a wig needs to be worn on your head for a day or even longer, if the material problems cause the wig to wear uncomfortable, it is not worth the loss. Our wigs are in the premise of ensuring comfort and beautiful style, natural hair color, hair soft.
4. High-cost performance: Since most people do not choose blonde wigs for daily wear, it should be worn less frequently. The lifespan of a wig is one to two years. But if you don't wear it often, you can use it for 3 years or more. So for a small amount of money, you can get a hairstyle that will last for three years, which is a great deal.
5. All-match: Blonde wigs work well with outfits and accessories. The hair color itself is light and prominent but not showy. Black, white, dark and light can be matched. You don't have to worry about this color wig is not good match, casually decorated will be very beautiful. If you don't want to go overboard, blonde wigs are also available for everyday wear. It's not as hard to put together as you might think. It's not as bright as orange or pink, which are usually difficult to put together.
6. Change appearance temporarily: Most women will still choose black or brown as daily wear when buying wigs, because it can meet the needs of working days, we cannot be too exaggerated hair color, especially in some service industries, bright hair color is not appropriate. But if you want to temporarily change your appearance when you're out on a weekend date with your friends or on a night out, a blonde wig is the quickest and easiest way to achieve this effect.
The Feature of 613 blonde lace wigs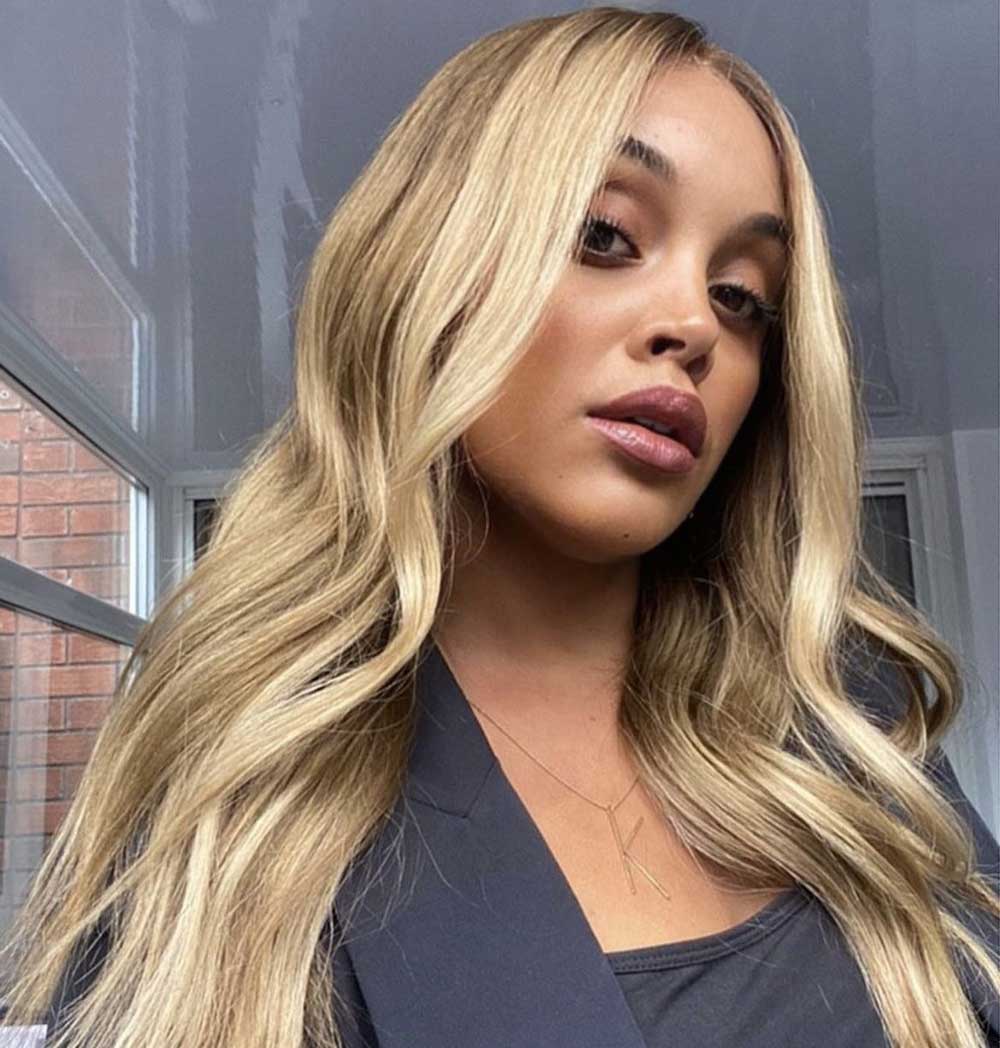 The top half of the wig is made of lace frontal, made of high-quality HD lace, which is very thin and invisible. The lace hair frontal is completely modeled after a real person's scalp to ensure the most realistic wearing effect. Hairlines are pre-plucked and denser from the outside to the inside, just like our naturally grown baby hair. There are two types of lace front wigs to choose from. One is a glueless wig, which does not have any extra lace in the front and can be worn without any other treatment. The other has extra lace in the front, which you need to cut off after gluing the wig. As for the hair material, 100% real hair is used to ensure the greatest degree of softness and texture.
About the length of blonde wig, 10 to 16 is bob style, 18 to 28 is long hair style, generally choose long hair style will be relatively more. Wigs with different densities have different parameters, so you just have to choose them when you place your order. In addition, many people choose the style of skunk stripe, which uses blonde as the front part of the forehead, which is also very design sense. Popular ones are blonde & black, red & blonde, because they go really well together!
The texture of 613 blonde wig
Water wave
Straight
Deep curly
Kinky curly
Body wave
How can I choose a popular 613 blonde wig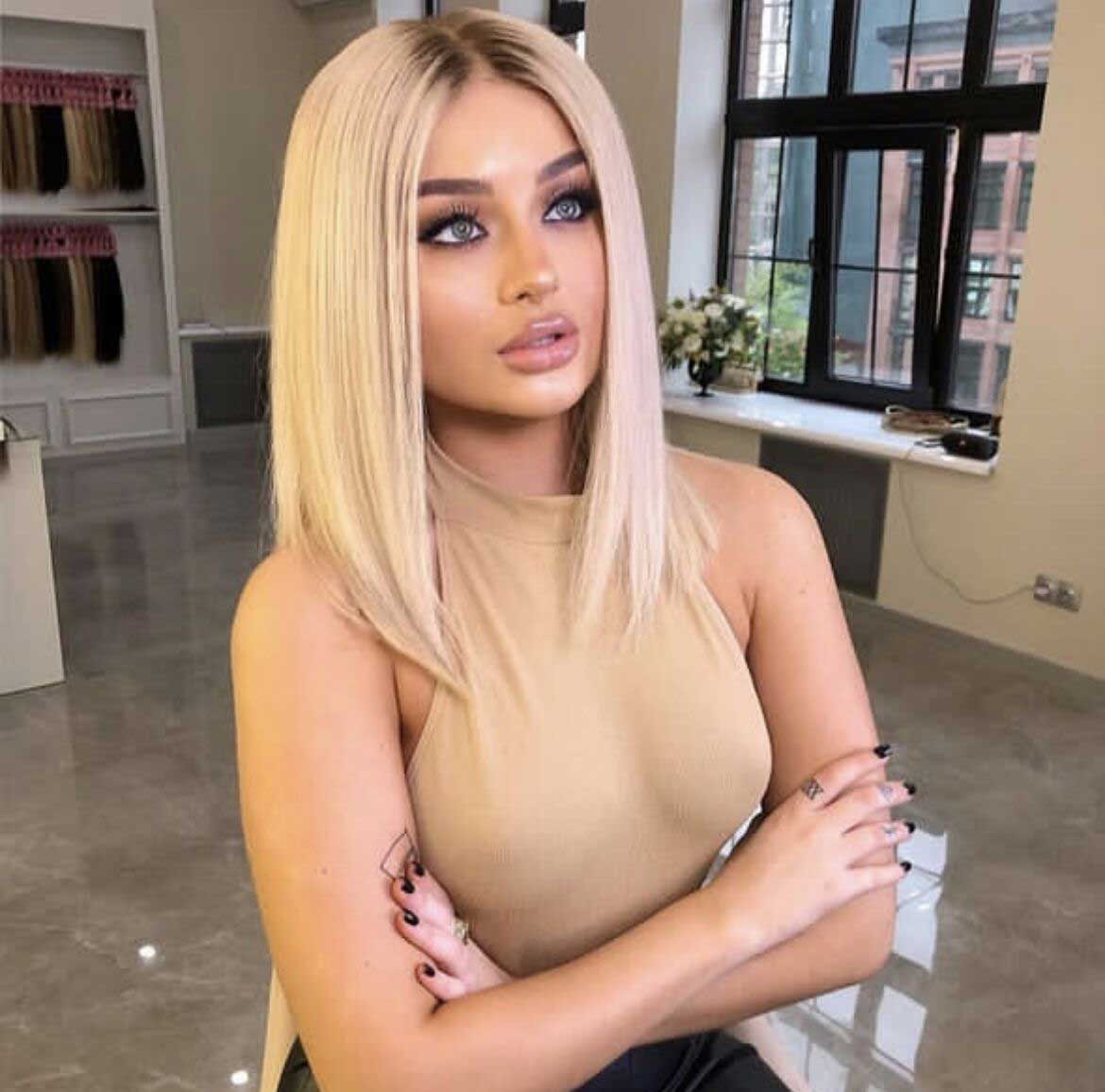 If you want to choose a blonde wig, the following points are more important: the first is the texture, which only needs to be chosen according to your own preferences, most women will be suitable for almost all textures. Length, blonde wig choose long hair will be more, whether it is curly blonde wig or straight blonde wig, long will more highlight your sexy charming temperament, more can let you send out unique charm. About bangs, you need to determine according to your face shape, if your face is long, then try to choose a wig with bangs to make a modification of the face shape, so that the overall proportion looks more coordinated. Wigs with bangs are not recommended if you have a small, round face. On the daily wear, you can match freely, because the blonde wig is more versatile, generally will not cause people to wear problems.
Final words
Blonde wig because of its beautiful appearance, fashion and matching style, comfortable material, the highest cost performance popular all over the world, won the majority of wig love. It has also become the first choice for people choosing colored wigs. If you have a style you like, then come and buy!