As winter approaches, the cold and desolation of the season incline people towards warmer tones in hair color. If you're considering purchasing a wig, why not take a look at this article? We've carefully selected the 2023 trending wig color trends for you. Are you ready to add some warmth and rich color to your winter through hair color?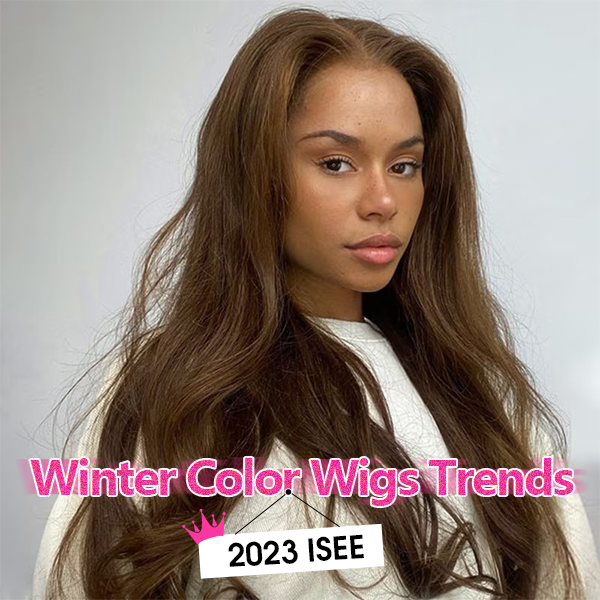 Classic Winter Wig Color Recommendation
What are the classic winter hair colors? Do you know how many classic winter wig colors you can choose? Or what wig colors come to mind when you think of classic hair colors. Keep reading with these questions in mind. From chestnut brown color to honey blonde tones, we offer an assortment of classic winter hair color human hair wigs for all skin tones.
Natural Black And Darker Brown Color
New In M-Cap Wear Go 9x6 HD Lace Wig | ISEE HAIR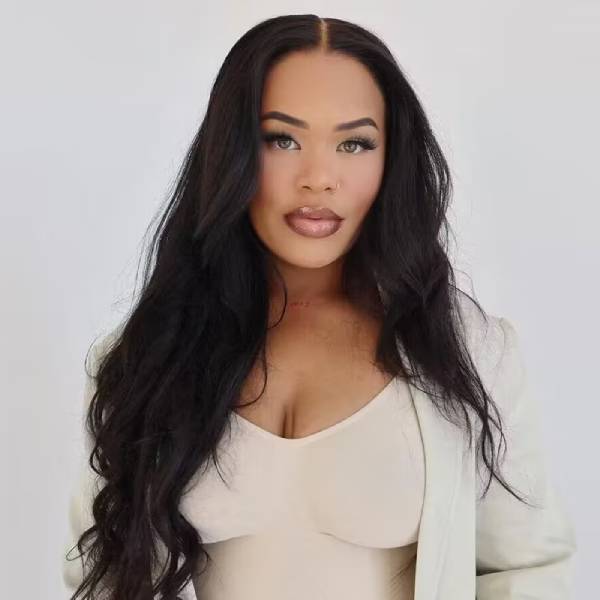 This silky straight wig has classic natural black hues, which is never goes out of stage and add depth and luster to your make up and overall look.
Darkest Brown Straight Bob Cut Lace Wig | ISEE HAIR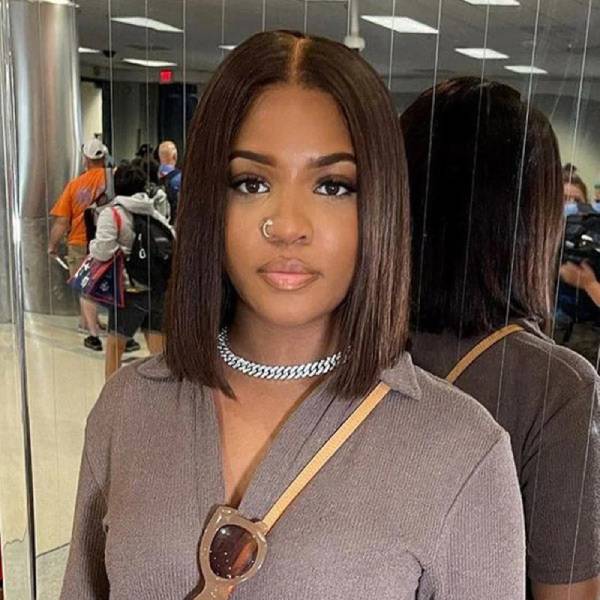 Another classic, fail-safe hair color. Darkest Brown and natural black color are both more suitable for daily wear.
Peanut Brown and Chestnut Brown Color
The chestnut brown color and peanut brown color wigs are both the most ideal and popular choices for winter. The chestnut brown wigs own rich, earthy tones and subtle red undertones, evoking a feeling of coziness and comfort. Meanwhile, the Peanut Brown Color, with its fusion of rich browns and golden hues, adds a touch of inviting warmth to your winter look. Whether opting for a chestnut brown wig or a peanut brown wig, both are excellent choices to enhance your style during the chilly season.
Lace Front Wig Silky Straight Human Hair Wigs | ISEE HAIR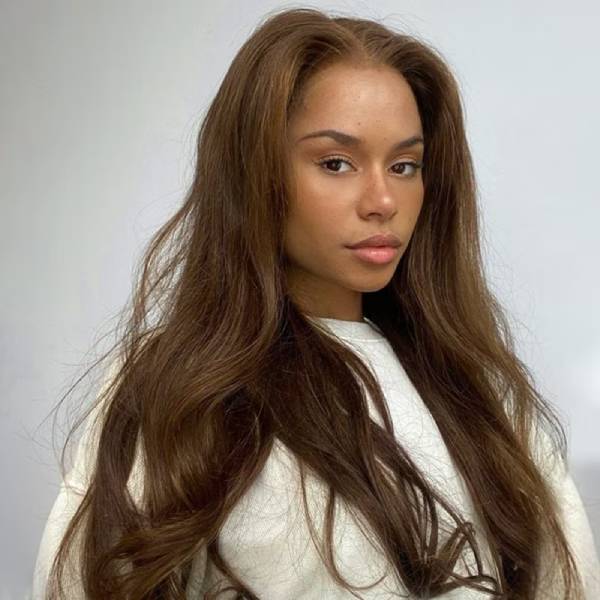 Human Hair Lace Front Wigs Pre Plucked | ISEE HAIR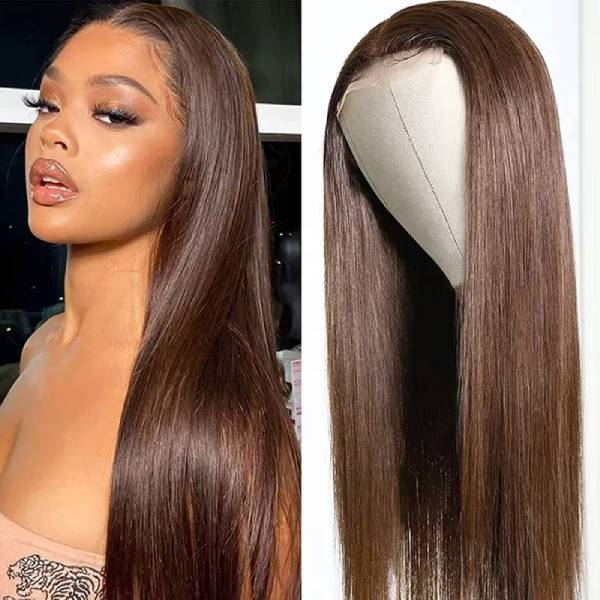 Warm Shades
For winter hair color trendy 2023, How can it be complete without warm-toned colors? These hues include blonde, ginger, reddish brown and Burgundy 99J colors.
Honey Blonde #27 Color
For winter, honey blonde, also know as #27 color, is the warmest hair color you can find in the wig market. There are a lot of different shades of blonde hues for you to choose from, and suit your skin tone.
Water Wave Color Wig Pre Plucked Transparent Lace | ISEE HAIR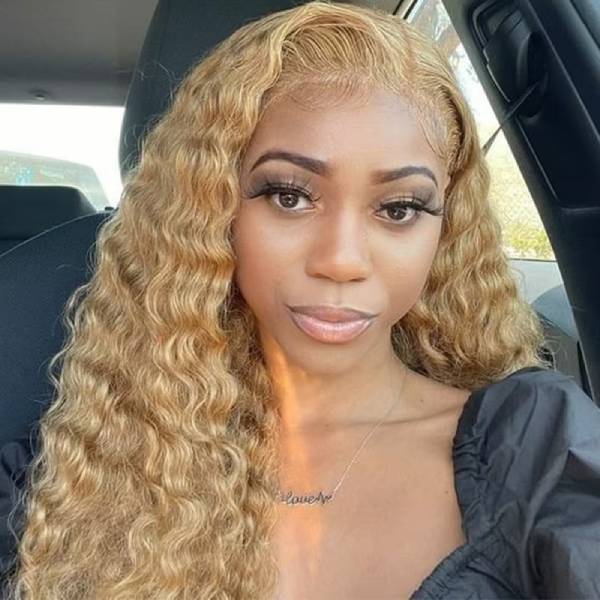 Ginger Color
You can also call it orange color. If you are planning to purchase a ginger wig, this hues can bring you a burst of energy and warmth. This human hair wig is a great option if you want a bold color.
Pumpkin Orange Color Straight Lace Front Wigs | ISEE HAIR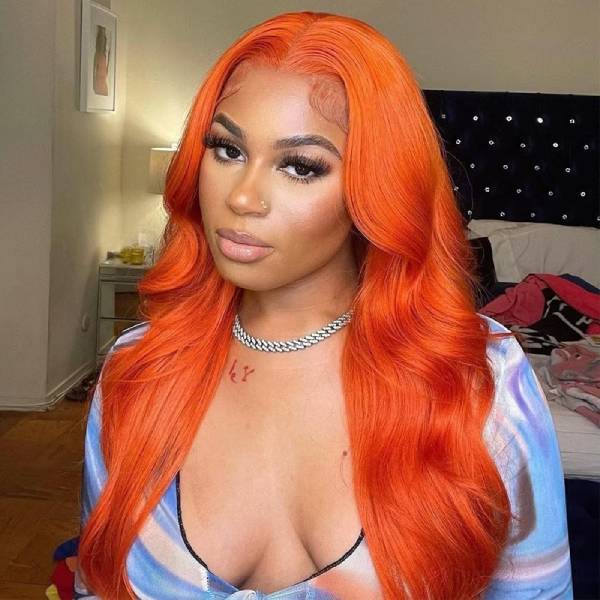 Winter Trendy Color Wig Recommendations 2023
Cool Shades
In addition to classic shades and warm tones, the 2023 winter color wigs trends also bring a refreshing wave of cool shades wigs. You can choose your ideal wig from these fashionable cool shades, including ash blonde, grey and silver color, reflecting the crisp essence of winter.
Ash Blonde Color
Straight Preplucked Transparent Lace Front Wigs | ISEE HAIR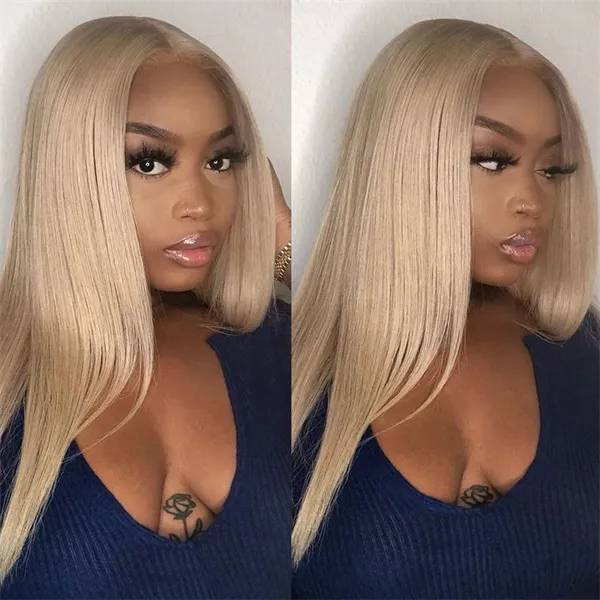 Unlike honey blonde, ash blonde is lighter in color than honey blonde and has a cooler tone. Its shade adds a touch of understated glamour to your winter look.
Grey Color
Grey Color Straight Lace Front Wig | ISEE HAIR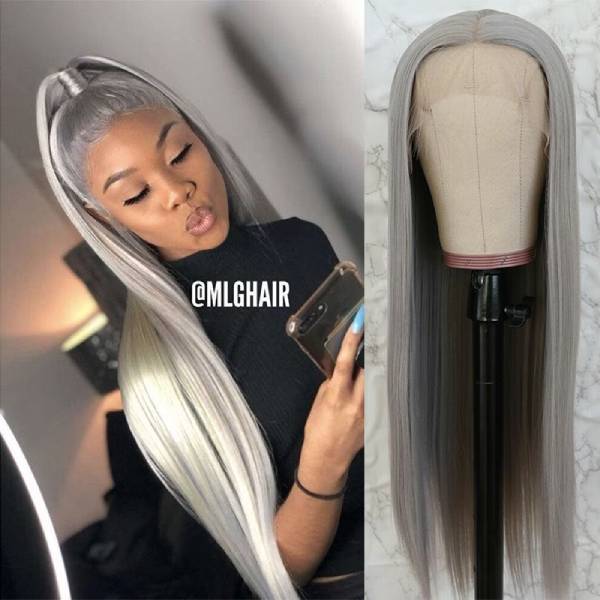 I like this grey color wig, it is really a striking option. The straight texture epitomizes a cool and deep feeling.
2023 Winter Color Wigs Styles Trends
The 2023 winter color wigs Trends not only encompass captivating hues but also an array of captivating wig textures, lengths and styles that redefine winter styling.
Curly And Wave Textures Wig
13*4 Body Wave Transparent Lace Wig | ISEE HAIR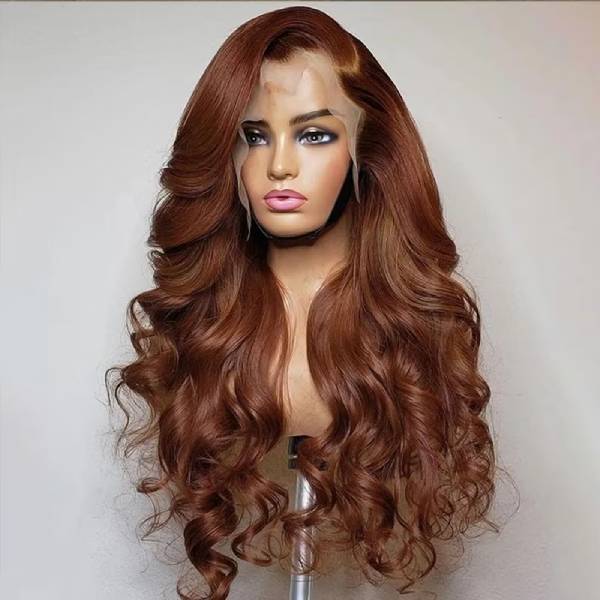 Curly and wave hairstyles are the perfect tools to create volume and add movement on your overall appearance. Alternatively, voluminous curls and waves evoke a sense of warmth and coziness, perfectly aligning with the winter ambiance.
Short Bob
Short Kinky Curly 13*4 Bob Wigs | ISEE HAIR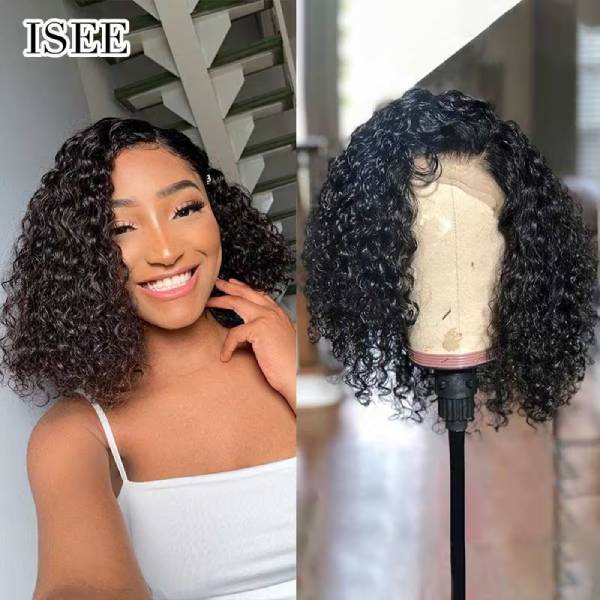 A short bob wig is a not only practical but stylish option, particularly fitting for the winter season. As we all know, the cold winter weather makes people lazy to take care of their wigs, however, wigs tend to get tangled in the winter if they are not properly cared for. A short bob wig is not a worry because it is easier to maintain.
Wigs With Bangs
Highlight Kinky Curly Weave Wig With Bangs | ISEE HAIR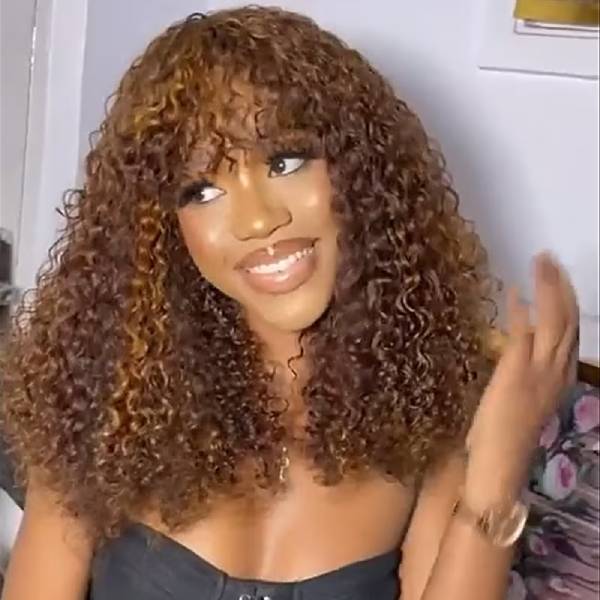 Bangs can frame your face, enhancing your overall look with a trendy and youthful vibe.
Final Words
All of the wig colors described above can be found on iseehair.com. In addition, all of our wigs are 100% human hair wigs, can be dyed and restyled, which means you can effortlessly customize your look again.
You might want to check these posts:
2023 Fall Color Wigs Trends
2023 ISEE Hair Black Friday Wig Deals-Our Biggest Sale This Year