Most people must have heard that the headband wig can be the most natural and realistic wig. Do you know this wig can change into many different styles? Today I'll introduce some types of how to style the headband wig and the detailed method for it. Let's get started.
Before you style your headband wig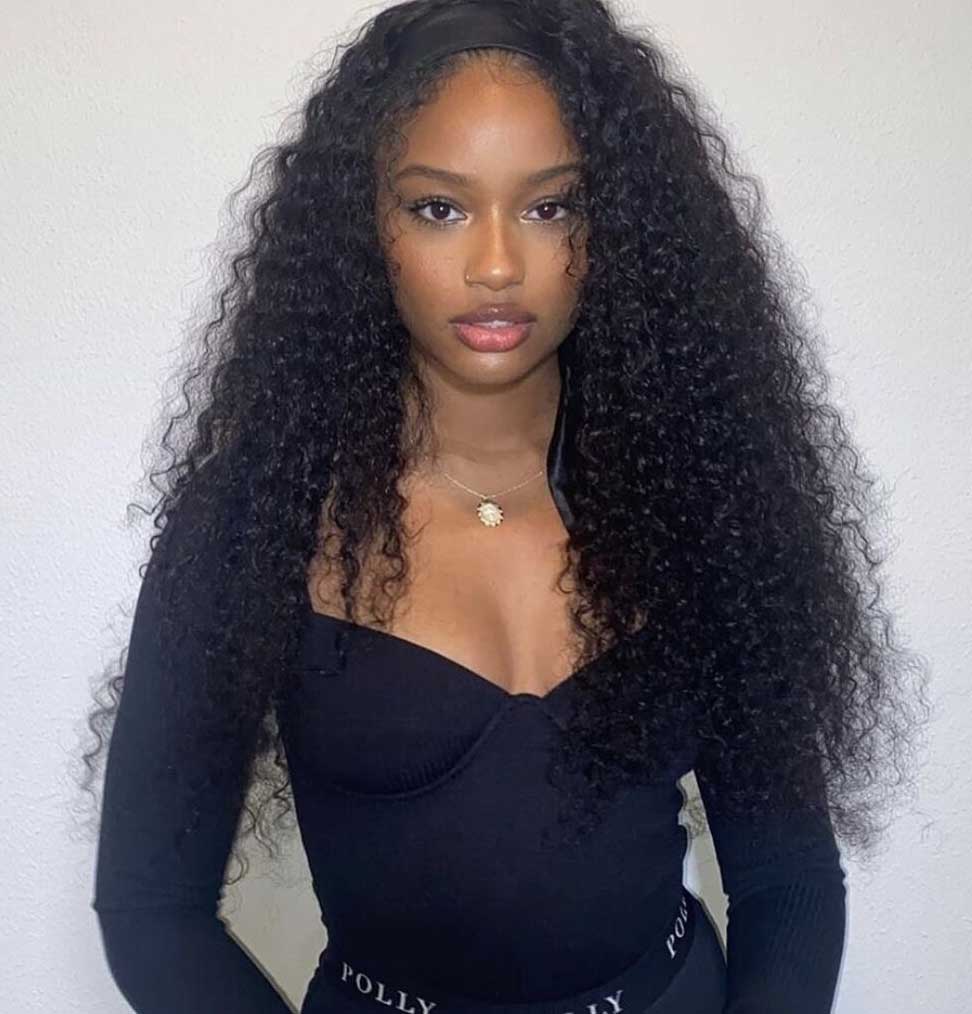 1. Keep the wig clean: if your wig is worn for a long time and doesn't clean, will definitely influence the wearing and styling effect, and you will not have a preference wig style. So, you'd better clean the wig in advance, and this step also can avoid large hair loss and knots.
2. learn how to install a headband wig: Knowing how to install the wig in advance can help you quickly and properly install a headband wig. If you don't know what is a headband wig, you can read this blog first: Why we choose headband wig human hair. You will get detailed information about the headband wig, and know the benefit of the headband wig.
3. Select a headband wig that suits you: if you already choose a headband wig, you can buy it directly. If you are a beginner at the wig, you can go to iseehair.com to choose a wig that you like. Just search "headband wig" or click "wig-construction-headband wig" in the navigation bar.
Tools to be prepared to style a headband wig
A headband wig

Wide-tooth comb

Rubber scrunchie

Curly iron

Foam model
Different types and detailed procedures on how to style the headband wig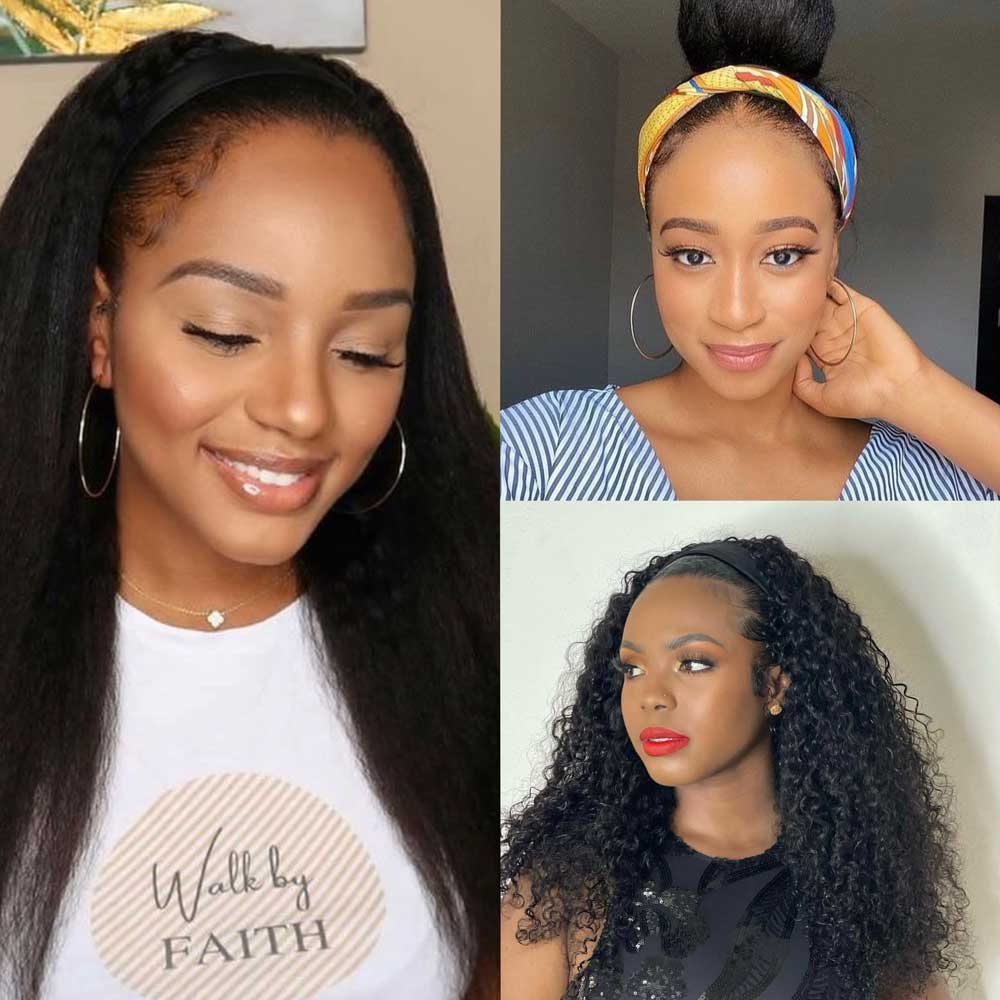 1. Braids headband wig
You can braid your headband wig into many braids. This is a cool and fashionable wig style, you can change your straight or curly wig into many tiny braids, and it will look very layer and neat. But remember, this type of hairstyle is only suited for the long length of the headband wig. If your hair is short, the braid on the wig will be very fluffy and your head will look very big. The length of the wig I recommend is longer than 18 inches, which is very suit for this type of style.
You can bride the hair first can wear the wig later. First, put your wig on a foam model and untangle the hair of the wig using a wide-tooth come. Ensure that the hair is smooth and silky. Next, you can layer the whole hair into three parts from up to the bottom. And then bride the hair.
2. Ponytail headband wig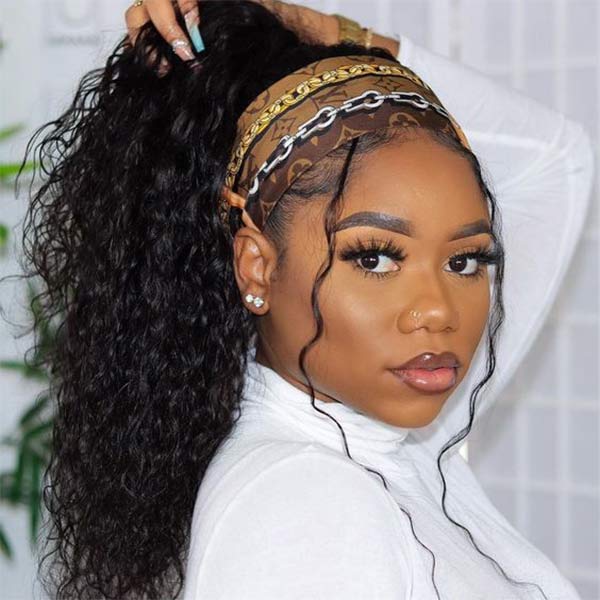 Ponytails always look clean and fresh, so if you love ponytails, this wig is perfect for you. A headband wig is perfect for a ponytail because it has a headband wrapped around your hairline all the way around so it doesn't look unreal. Whether your wig is curly or straight, you can tie it into a ponytail.
First of all, tidy your hair, put the wig on your head, and adjust the hair to the right position, not too far back, too far back the wig will easily fall off, not too far forward, it will cover your original hairline. The real thing about a headband wig is that it shows your real hairline. Once in place, the wig is tied into a ponytail with a rubber scrunchie.
3. Dye the headband wig
If you buy a natural black headband wig, maybe you have already tired of seeing this common color, then you can dye your wig into a bold color which can make you amaze others and change your appearance directly. If you want to get a color that is very bold, you can choose to dye pink, blonde, green, blue, or red. If you want a color that is relatively low-key, you can choose deep brown, light brown, honey blonde, burgundy, and so on.
First, wash your headband wig with cold water, our hair is all made of 100% human natural hair, the hot water will damage the hair and make the hair become frizzy and not silky. And we should brush the hair before we wash it, and make sure there is no knot in the hair. This is a necessary tip about how to keep a wig from wear and tips about how to take care of the headband wig. Then, put the hair on the foam model and put the hair dye on the hair piecemeal. And wait for several minutes to make sure every part of the wig is dyed with the hair dye. If the color is tinged on the hair equally, it's time to wash the wig. When finish the wash, use a towel to dry the water on the wig, then, put the wig on the towel and wait for it dry in the natural air. Don't use a hair drier to dry the wig.
4. Curly the headband wig
If you buy a straight headband wig, you can get both straight hair and curly hair. Straight hair will look younger, curly hair will look more lively, both are great styles. You can choose different hairstyles according to your different dressing style, different mood, different occasions.
First, put the wig on the foam model first, so it is easier to operate. If you want to straighten your hair, divide it into two sections, top and bottom, and then straighten it one strand at a time, from left to right, so you have a very smooth and smooth wig.
If you want to have curly hair, then you need to use a curling iron, different sizes of curling iron will create different sizes of curls, for example, if you want a body wave, use a 38mm curly iron. If you want a water wave, kinky curly, natural wave, use a smaller curly iron.
Final words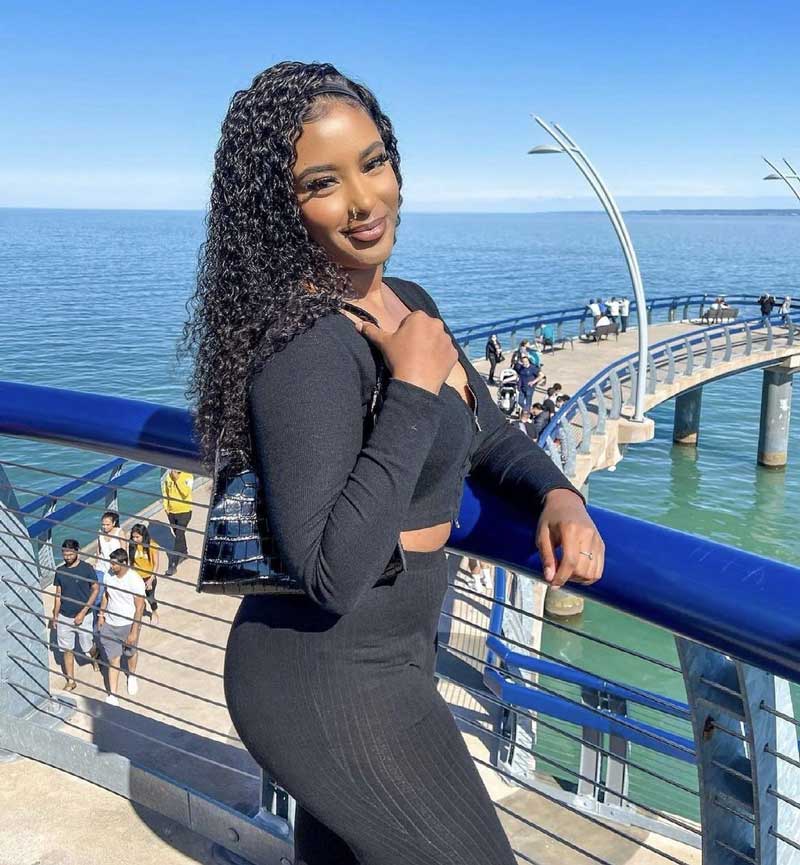 There are 4 different types and detailed procedures on how to style the headband wig. If you don't like straight hair, buy curly hair directly, if you want to get more headband wig styles, you can choose a straight wig, you can curly it by yourself when you want to change the style of the wig.