Curly hair is a glorious and unique gift, but for many, managing natural curls can be a challenge. This is where curly hairstyle wigs come to the rescue, allowing you to effortlessly switch up your look while celebrating your curls. In this blog, we'll unlock the secrets of curly style wigs and explore some amazing hairstyles for curly wigs that will leave you feeling confident, stylish.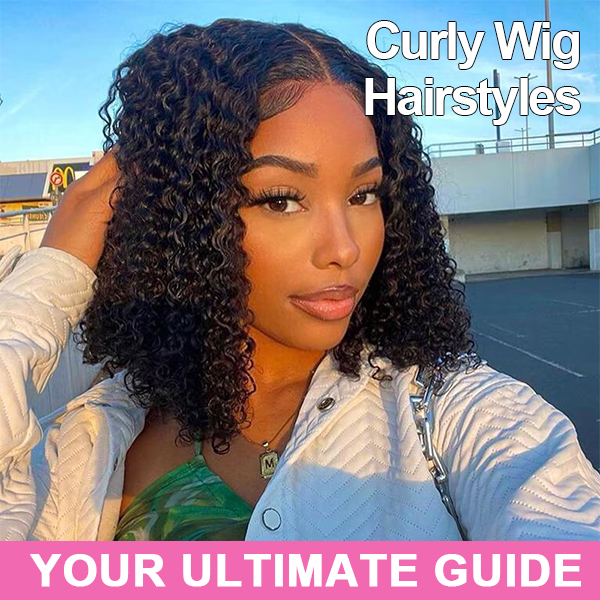 The Charm of Curly Hair
Versatility: Curly hair offers a wide range of styling possibilities. You can have bouncy curls, loose waves, tight ringlets, and much more. This versatility allows individuals to switch up their look and adapt to different occasions.
Texture and Volume: Curly hairstyle often has a unique texture and voluminous quality that many find appealing. It can add depth and dimension to a person's appearance, making their hair more eye-catching.
Uniqueness: In a world where straight hair is the norm, curly hairstyles stands out as unique. People are naturally drawn to what's different and distinctive, and curly hair is a departure from the mainstream.
Youthfulness: Curly style is often associated with youthfulness and playfulness. It can make individuals appear more youthful and vibrant, which is an attractive quality.
Fashion Trends: Fashion trends often dictate what is considered attractive, and at various times in history, curly hair has been en vogue. When popular culture and celebrities embrace curls, they become more fashionable and desirable.
Curly Wig Hairstyles That Wow
Curly wigs offer women a wide variety of styles that are not only trendy but also eye-catching. They enable you to freely switch between a short, voluminous Afro and an elegant, deep-curly hairstyle. Read on to learn more about the richness and adaptability of curly wig hairstyles.
Side-Swept curls wig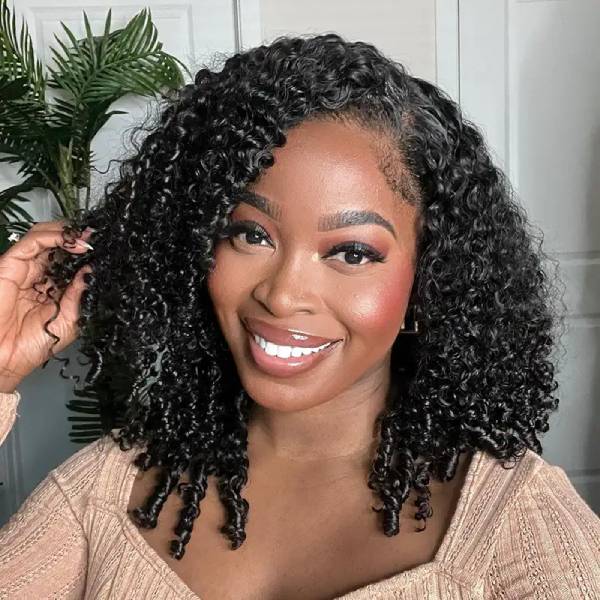 This classic curly hairstyle features curls gracefully swept to one side.The key elements of this style include the captivating curls that frame the face, a side-swept part that draws attention to facial features, and its remarkable versatility, making it suitable for both formal occasions and casual outings.
Short Bob curly wig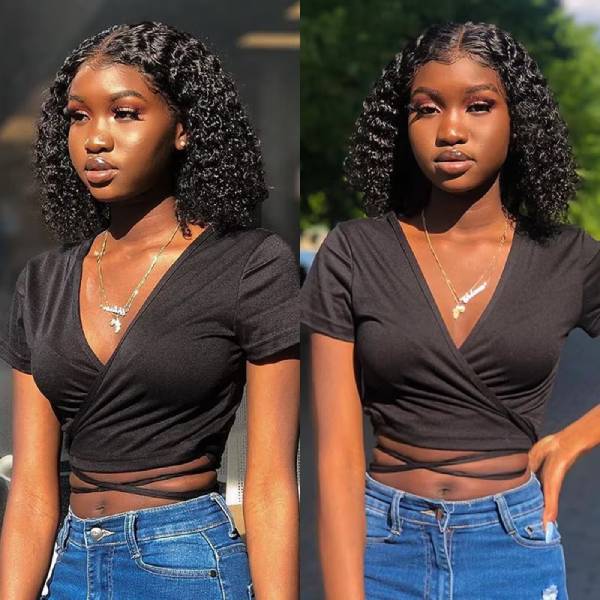 With its face-framing allure and low-maintenance appeal, this short bob curly hairstyle provides a convenient and fashionable option for those looking to embrace the beauty of curly hair in a shorter, more manageable form.
Curly wig with bang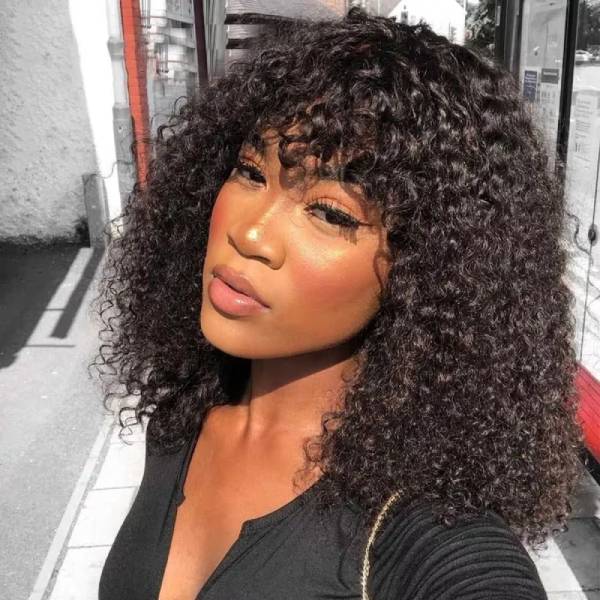 The curly wig with bangs is a captivating choice, adding a touch of trendy and youthful to your look while providing the ease of a wig for effortless styling.
Curly half-up half-down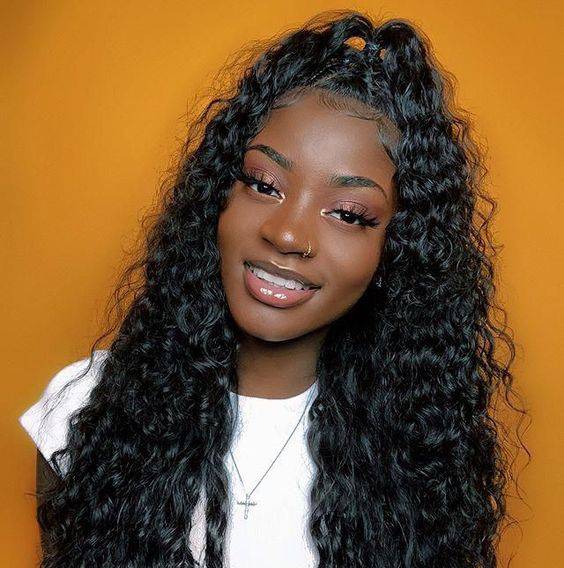 A curly half-up half-down wig combines the timeless charm of curls with a versatile and stylish updo. The beauty of this hairstyle is that it provides the best of both worlds - the elegance and structure of an updo with the carefree appeal of curls.
Highlight curly wig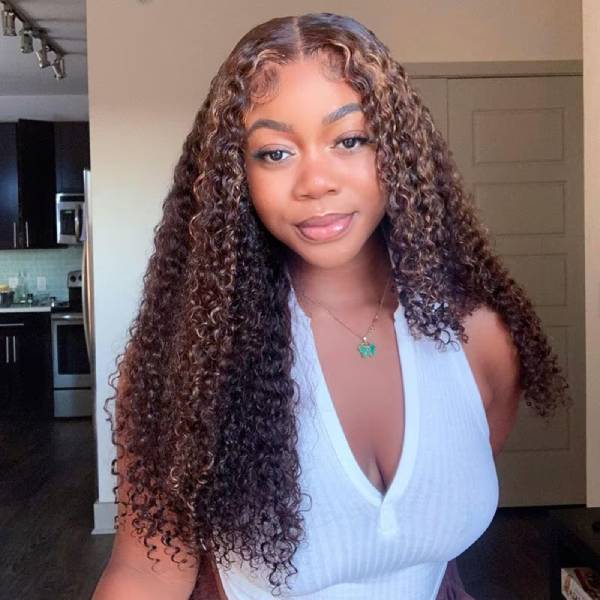 A highlight curly wig features a curly texture with strategically placed highlights. The Highlights can be added to create depth, dimension, and contrast within the curly wig, enhancing its overall appeal.
Ombre curly wig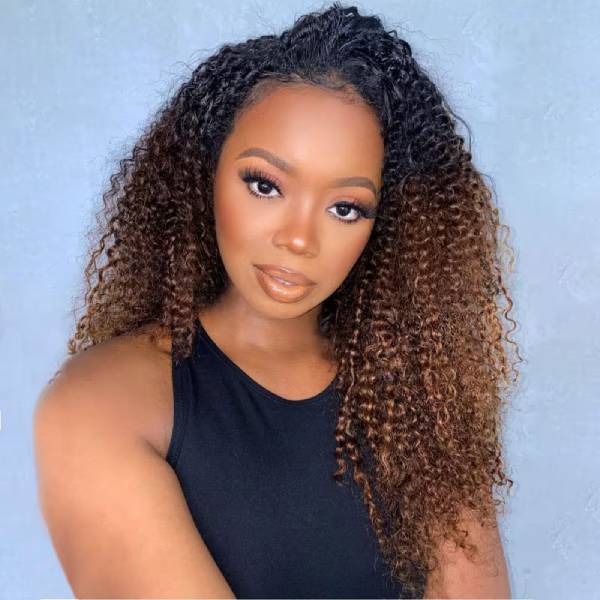 Ombre curly hairstyle make it a a popular choice for individuals who want to add a touch of drama and modernity to their appearance. The ombre effect can be subtle or dramatic.
Afro curly wig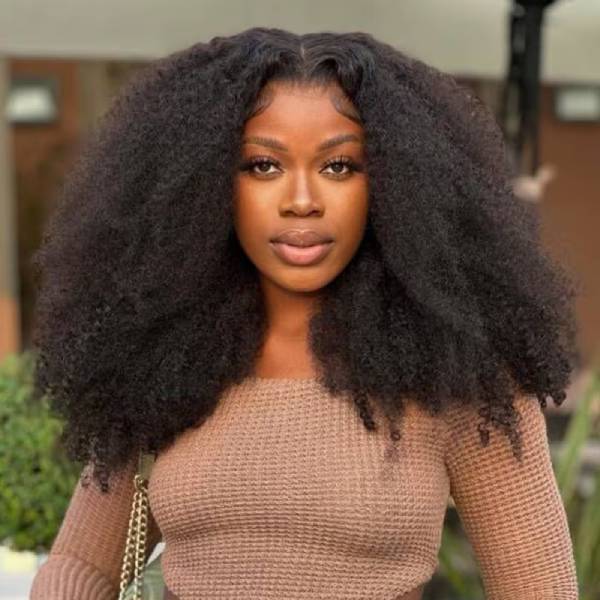 An Afro curly wig is a distinctive and bold hairstyle option that celebrates the natural beauty and texture of tightly coiled, voluminous curls. This curly hairstyle typically features a full, rounded shape that resembles the iconic Afro hairstyle.
Curly Pixie haircut wig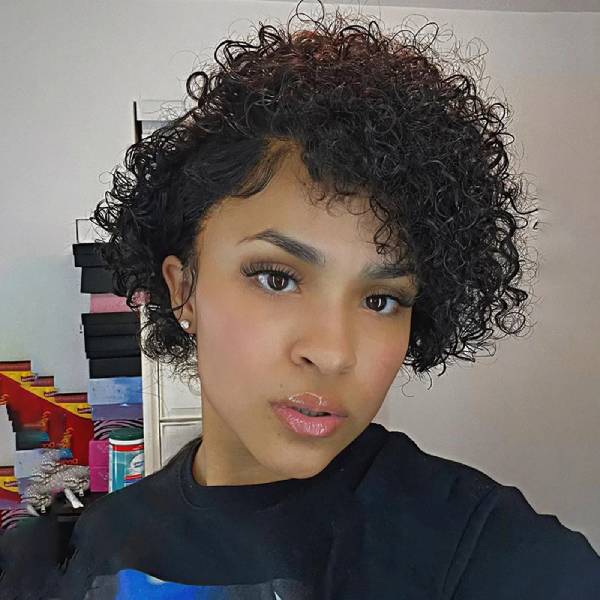 This hairstyle typically features short, textured curls that create a playful and effortless look, offering a modern and stylish appearance that's easy to manage.
Deep curly wig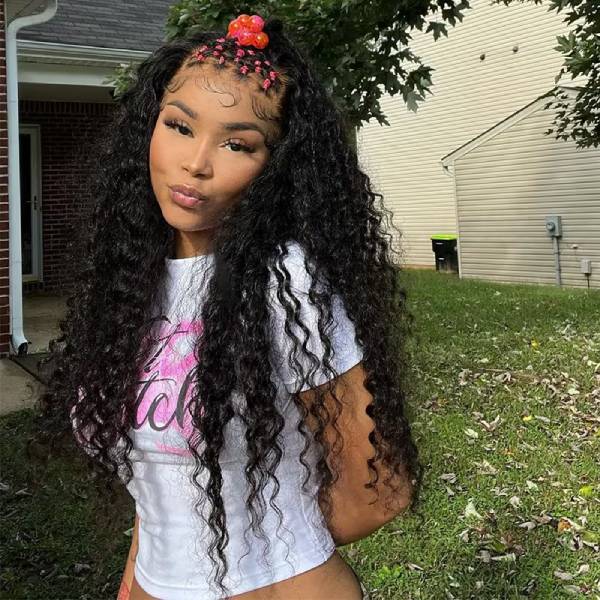 A deep curly wig hairstyle is a fabulous hairstyle choice that embraces the charm of tight, well-defined curls with a deep wave pattern.
How to Revive Bouncy Curls In a Wig
Wet the Wig: Use a spray bottle filled with water to lightly dampen the wig. Ensure that the wig is evenly moist but not soaking wet. Detangle Gently: Starting from the ends, use a detangling comb or a wig brush to gently remove any knots or tangles. Work your way up towards the roots, being very careful not to pull or damage the hair.
Heat Styling Tools: Divide the wig into small, manageable sections. Using heat-styling tools like curling irons or rollers, wrap each section around the iron, holding for a few seconds (usually 5-10 seconds).
Be cautious not to damage the wig by using excessive heat. Release the curl from the iron carefully, allowing it to cool for a moment while holding its shape.
Finger-Style the Curls: After curling each section, use your fingers to gently reshape and separate the curls. This helps to give the wig a more natural and voluminous appearance.
Dry the wig: If you have some time, allow the wig to air dry while maintaining the curls' shape by placing it back on the wig stand.
Proper Storage: Properly storing a curly wig is essential for maintaining its bouncy curls and ensuring it remains in good condition. We recommend place the wig on a wig stand or a mannequin head. This helps the wig maintain its shape and prevents tangling. Consider placing a hairnet or wig cap over the wig to protect it from dust and potential tangles. If you have a long wig, gently gather the hair and secure it with a hairpin or clip.
Conclusion
Curly wig hairstyles open up a world of style possibilities. Whether you want to go for a classic, elegant look or embrace your natural kinks, there's a curly wig style that will suit your mood and occasion. So, don't hesitate to embrace your curls and rock those curly wig hairstyles with pride!
You might want to check these posts:
What Are Different Wig Textures?
Hairstyles For Lace Frontal Wigs