Are you ready to transform your look with a touch of elegance and versatility? Lace frontal wigs might be the secret weapon you've been searching for. These wigs have taken the hair fashion world by storm, and for a good reason. With their natural appearance and styling flexibility, they allow you to explore a wide range of captivating hairstyles for every occasion. Whether you're aiming for sleek sophistication, romantic waves, or creative braided styles, lace frontal wigs have got you covered.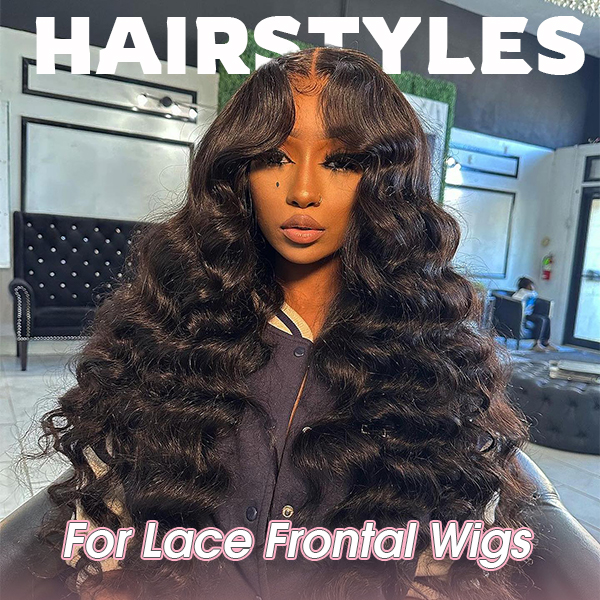 In this blog, we'll take you on a journey through the world of lace frontal wig hairstyles, offering tips, inspiration, and step-by-step guidance to help you make the most of your lace frontal wig investment.
Hairstyles That Won't Work on Your Lace Front:
High Ponytails
High ponytails are chic and versatile, but they can reveal the wefts at the nape of the neck on a lace front wig. The tension from pulling the hair into a high ponytail can lift the wig's lace, making the wefts visible. If you prefer a ponytail, opt for lower ponytail styles or secure the wig with bobby pins or clips to prevent the wefts from showing.
Straight Back Cornrows
Cornrows involve braiding the hair close to the scalp in straight lines. This can expose the weft along the wig cap, making it visible and less natural-looking.
Pigtails or Space Buns
While this style can be cute and youthful, it can present challenges when worn with a lace frontal wig. These hairstyles often require parting the hair in the middle which means exposing the wefts at the back of the wig, making it apparent that you're wearing a wig.
Hairstyles for Lace Frontal Wigs
Now, let's explore some of the stunning hairstyles you can achieve with lace frontal wigs:
Straight and Sleek Hairstyle
Achieving a sleek, straight hairstyle is one of the simplest and most classic ways to wear a lace front wig. You can opt for a middle part, side part, or deep side part, depending on your preference and face shape.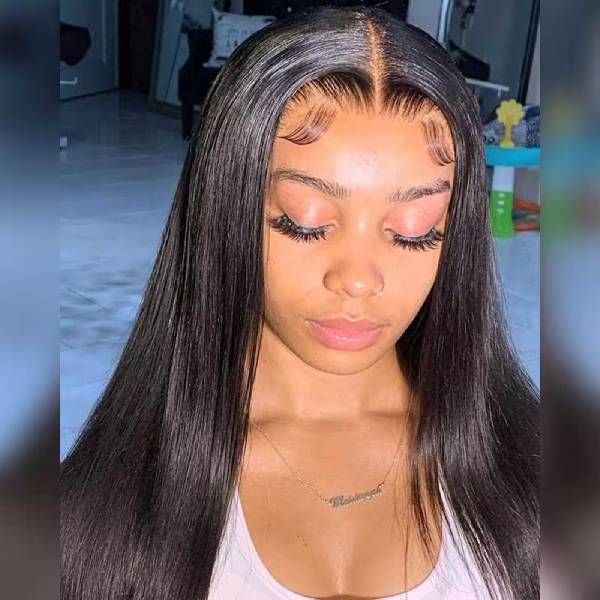 Here's how to achieve it:
-Start with a clean and conditioned lace frontal wig.
-Use a flat iron to straighten the hair, section by section, ensuring it's smooth and sleek.
-Customize the part to your preference – middle, side, or deep side part.
-Finish with a shine-enhancing serum or hairspray for a polished look.
Glamorous Curls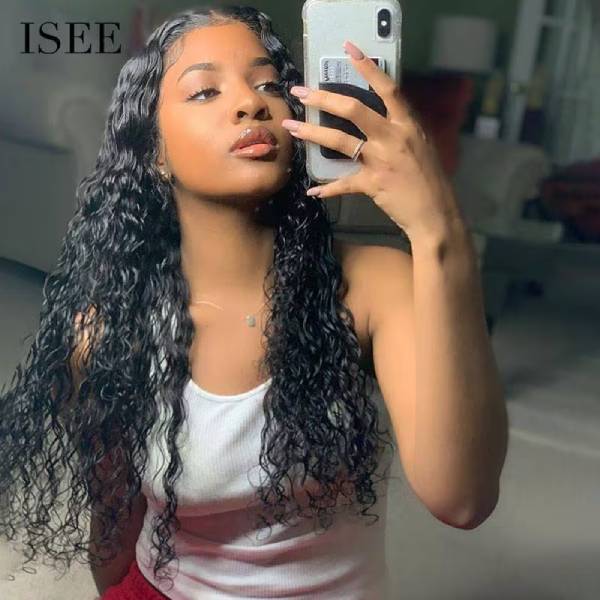 Creating curls adds volume and texture to your lace front wig. You can use a curling iron or curling wand to achieve this style. For a beachy curl effect, consider curling sections of hair in different directions. To maintain the curls, apply a lightweight hair spray or mousse.
Long Loose Lace Front Wave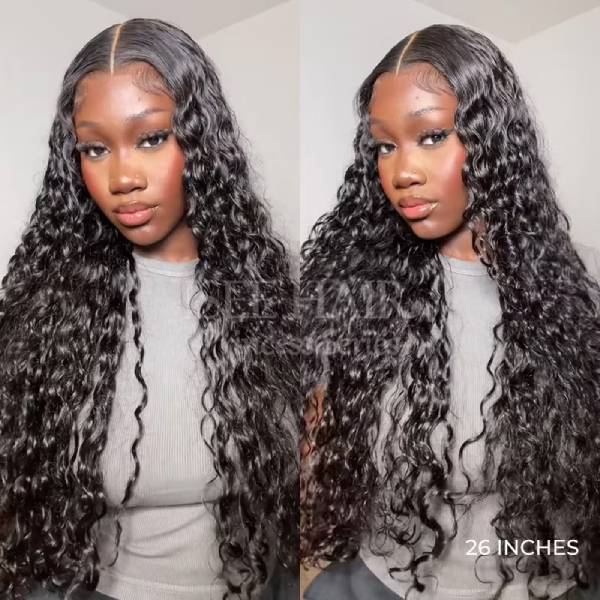 This style features long hair that typically extends well beyond the shoulders and sometimes even reaches the mid-back or waist. The length adds drama and elegance to the overall look.
Straight Colored Bob Hairstyle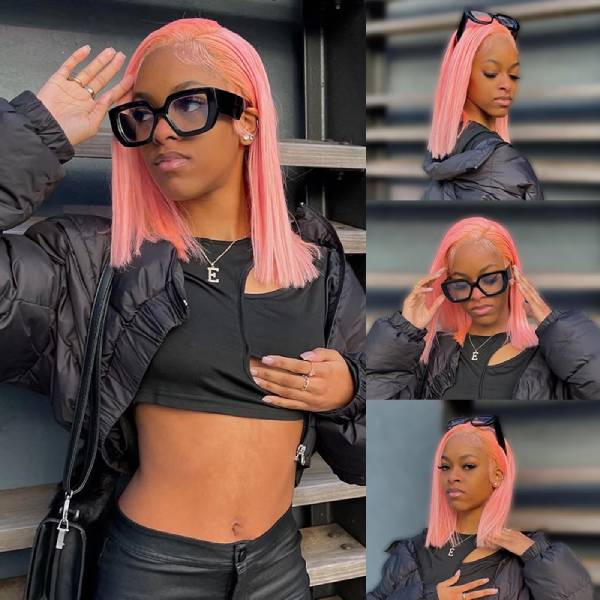 A straight colored bob is a sleek and contemporary hairstyle that combines the classic bob haircut with the addition of a distinct hair color. In this style, the hair can fall anywhere from the chin to the shoulders. The key element is the incorporation of color, which can range from natural shades like blonde, brown, or black to more vibrant and unconventional colors such as red, blue, or pastels.
Kinky Curly Bob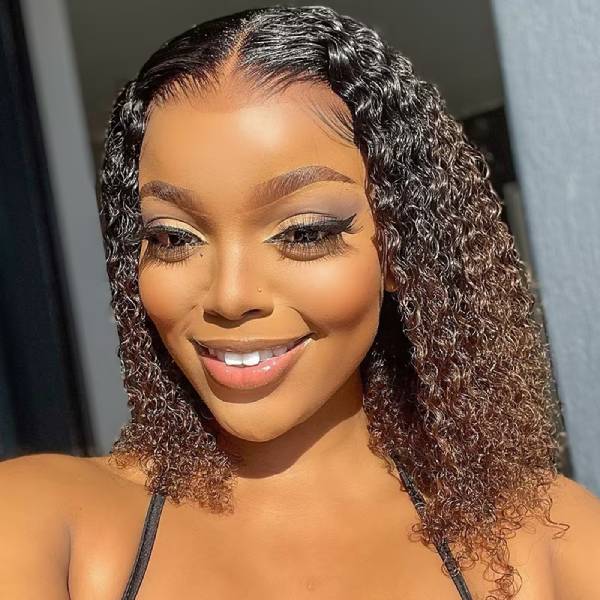 The Kinky Curly Bob is a fabulous and distinctive hairstyle that combines the charm of a bob cut with the unique texture of kinky, tight curls. This style is characterized by its shorter length, typically falling around the chin or just above the shoulders, which frames the face beautifully.
Pixie Haircut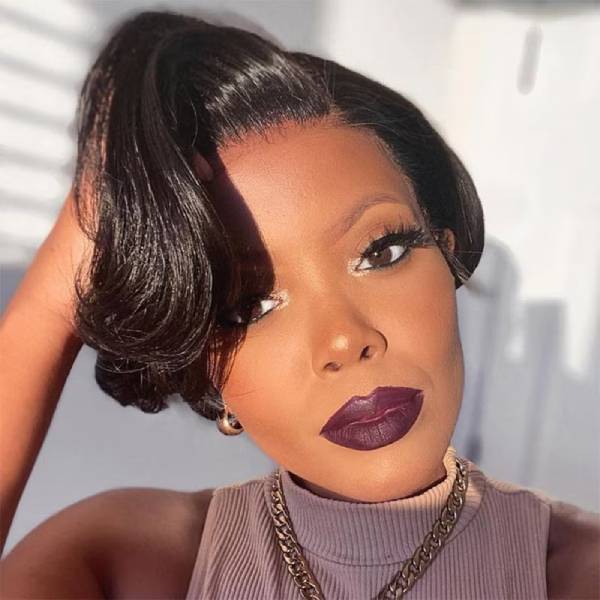 The pixie haircut is a short and bold hairstyle characterized by its close-cropped sides and back, while the top is left slightly longer to create a textured and playful effect. This iconic cut, made famous by style icons like Audrey Hepburn and Mia Farrow, exudes confidence, individuality, and a hint of androgyny.
Braided Styles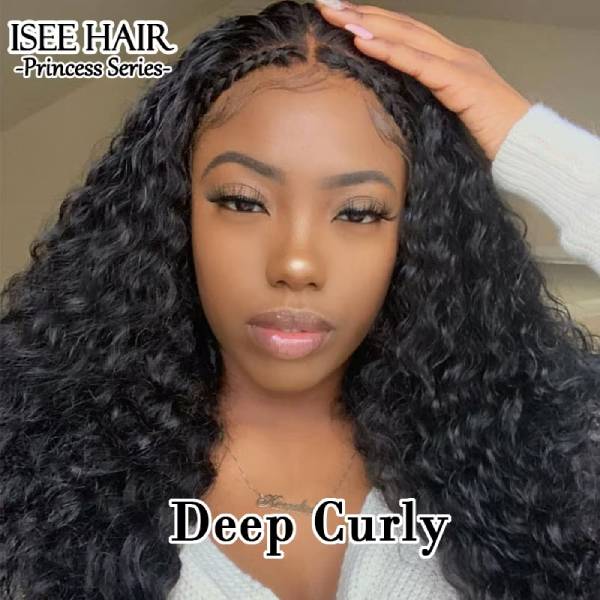 Braided hairstyles are known for their durability, making them ideal for both everyday wear and special occasions. They can be adorned with beads, ribbons, or flowers to enhance their beauty and uniqueness.
Low Buns and Ponytails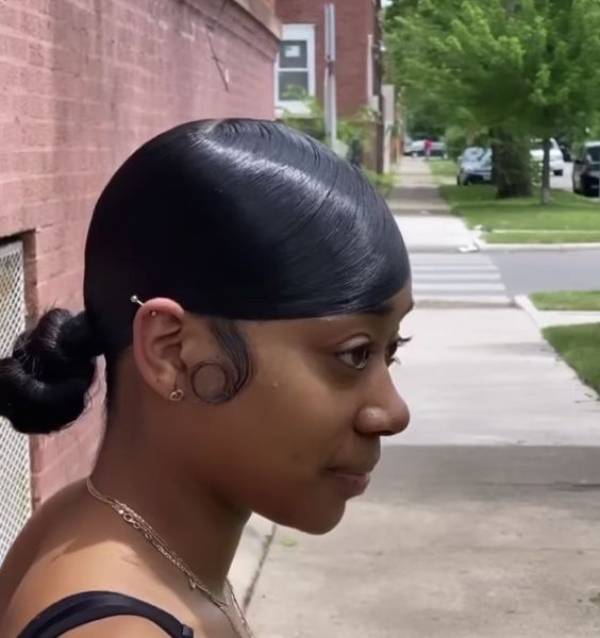 Low buns and ponytails are choices for anyone seeking a classic and effortless yet refined appearance. These styles involve gathering the hair at the nape of the neck or lower, creating a sleek and chic appearance. Suitable for both casual and formal occasions.
613 Blonde Body Wave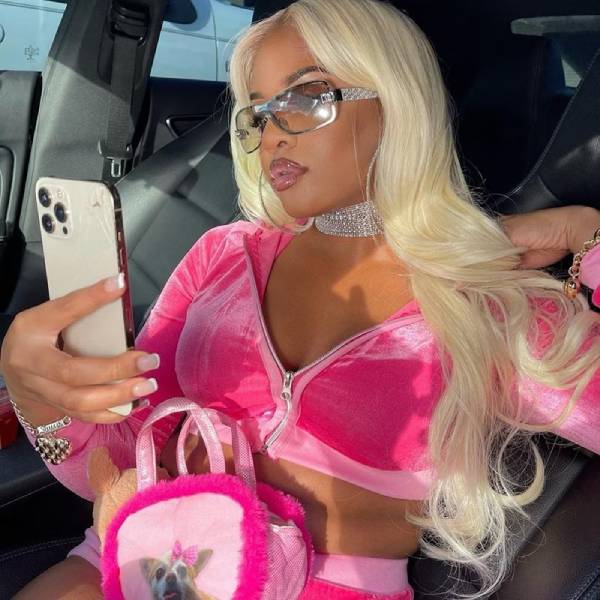 The "613" refers to a striking, nearly platinum blonde shade that is exceptionally light and attention-grabbing. When paired with the body wave texture, the hair cascades in soft, voluminous waves that add depth and dimension to the style.
Sparkle Roots Hairstyle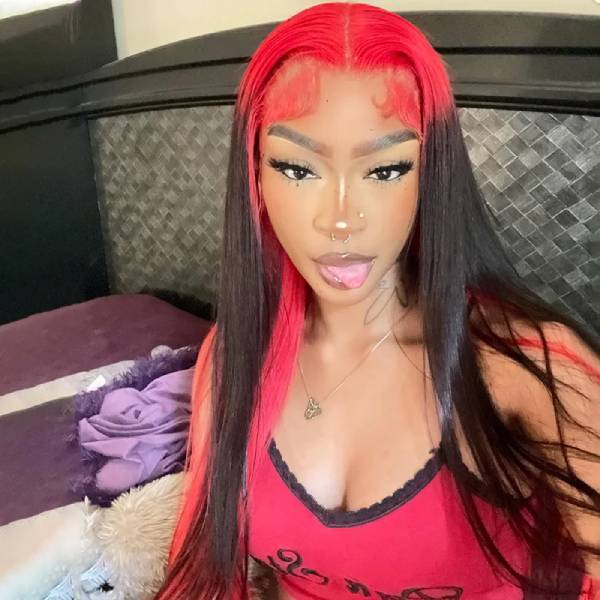 Sparkle roots are often associated with festivals, concerts, and other vibrant events where bold and creative hairstyles are encouraged. However, this style can also be toned down for more subtle and everyday wear by using muted colors and less glitter.
Stripe Color Hairstyle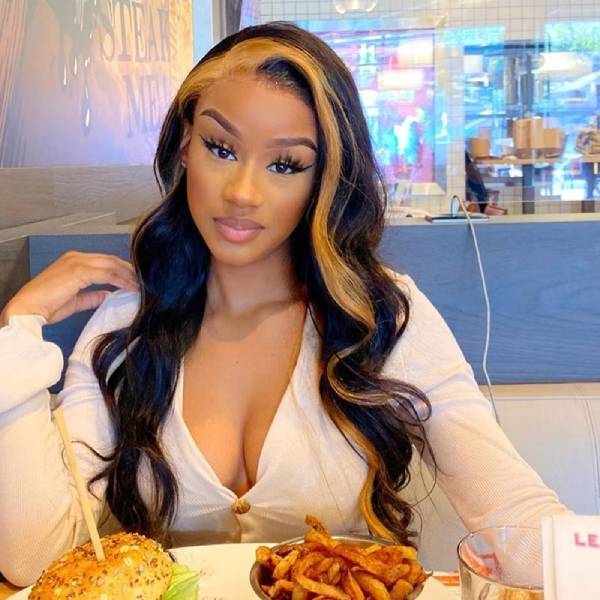 Stripe color hairstyles can be adapted to various hair lengths and types, including long, short, straight, curly, or wavy hair. Depending on the placement and colors chosen, you can create a hairstyle that is bold and edgy or more subtle and artistic.
Streaks Highlight Hairstyle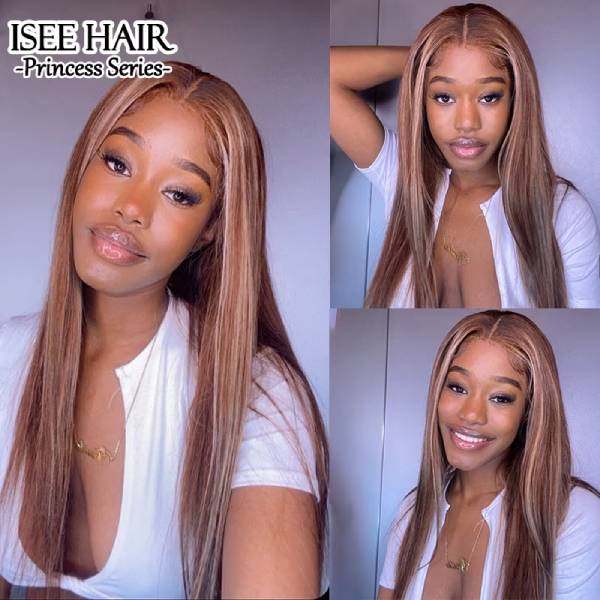 Streaks highlights offer a fun and creative way to experiment with color and add depth to your hairstyle. Whether you opt for subtle highlights that blend with your natural hair or bold streaks that make a statement, this hairstyle allows for a personalized and eye-catching look.
Half up Half Down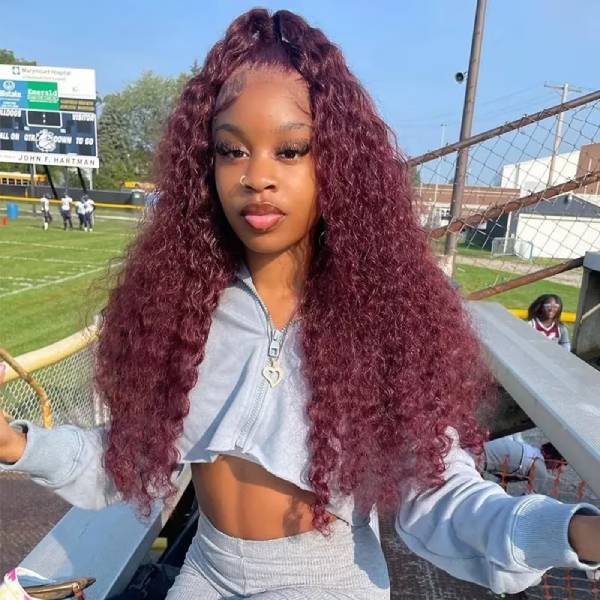 Celebrities like Ariana Grande, Kate Middleton, and Selena Gomez have been seen wearing the half-up, half-down hairstyle on the red carpet and in everyday life. It's a classic choice that can be adapted to suit your personal style and the specific occasion you have in mind.
Medium Length Wavy Style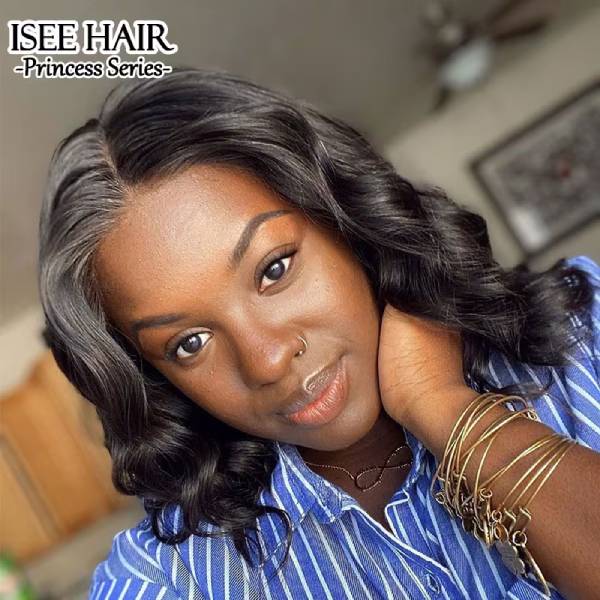 A medium-length wavy hairstyle is typically ranging from shoulder length to just above the chest. This kind of hairstyle can be worn casually for a relaxed, everyday look or styled elegantly for formal events.
Conclusion:
The world of lace frontal wig hairstyles is a realm of endless creativity and self-expression. From the moment you don your lace frontal wig, you embark on a journey of transformation and empowerment. These wigs offer not only a chance to enhance your natural beauty but also the freedom to experiment with different looks and styles.
Remember, your lace frontal wig is not just an accessory; it's a canvas for your personal style and a symbol of your unique beauty. So, embrace the versatility, experiment with confidence, and let your inner stylist shine through your lace frontal wig, making every day a good hair day.