Curly edges wig is quite a new wig trend and has becoming more and more popular on the market. The research of Curly edges wig is to offer natural baby hair and invisible hairline.
Why curly edges wig?
The curly edges wig has actually curly starts out from the root and has curly edges, more realistic. And apply pre-processed curly texture baby hair instead of straight for most natural hairline. Save time and energy from baby hair styling.
To more mimic of natural hairline, Isee have explored new Type 4c hairline wig, also called curly edges wigs on the market now. This curly edges wig has cute kinky-textured curly baby hairs, and apply coarse and kinky textured human hair for wig making. Looks like it's growing out of your scalp for black women.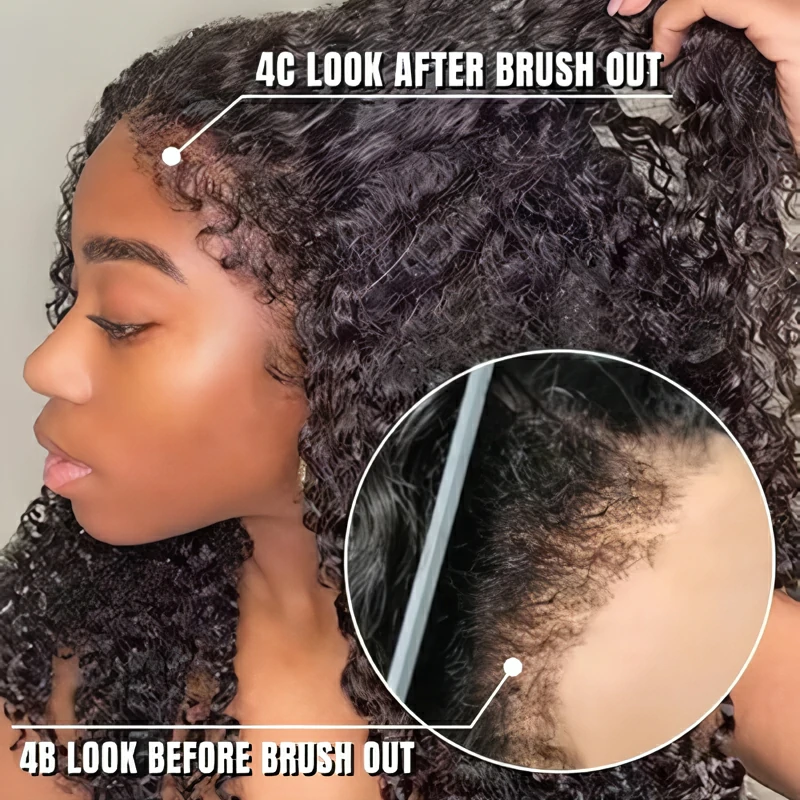 Traditional Hairline Vs Curly Edges Hairline
Traditional lace wig has sleek and silky hairline with long hair. Curly Edges wig has short tight curl baby hair hairline, apply kinky and coarse texture human hair.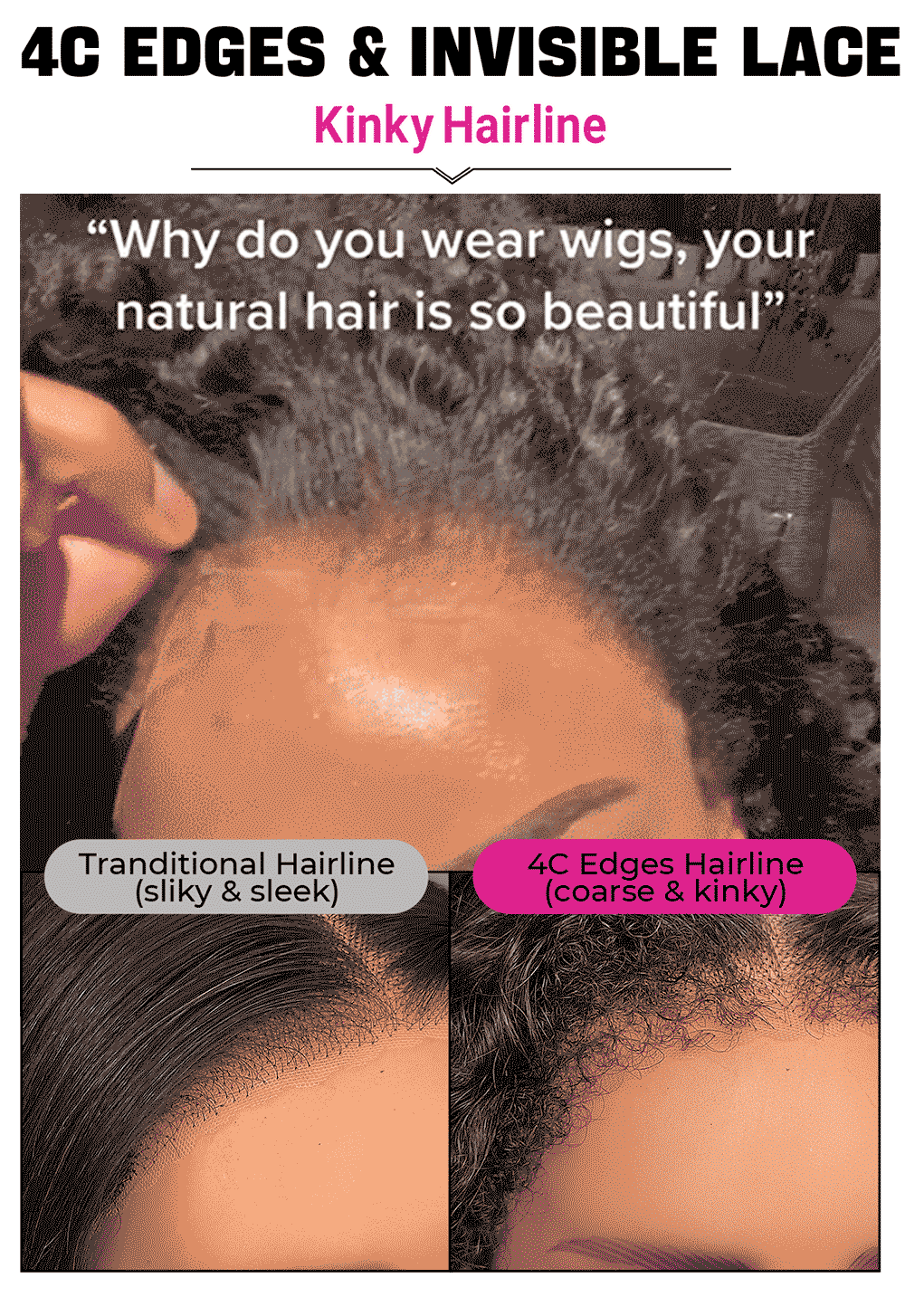 Isee Curly Edges Wig Shows
New Pre-cut Hd Lace Glueless Curly Edges Wig Bob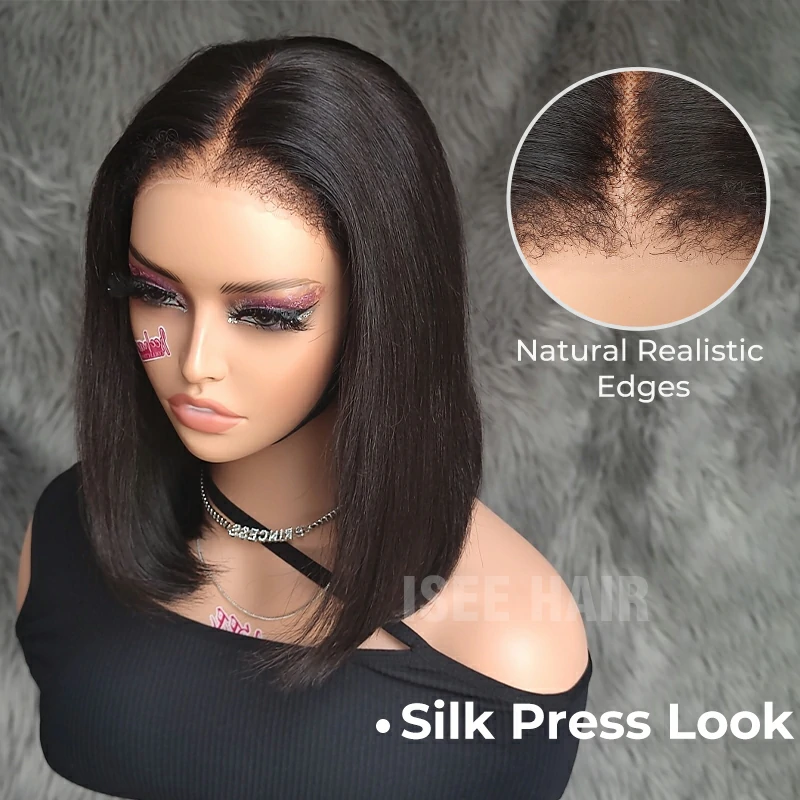 Water Wave Pre Plucked HD Lace Wig with Curly Edges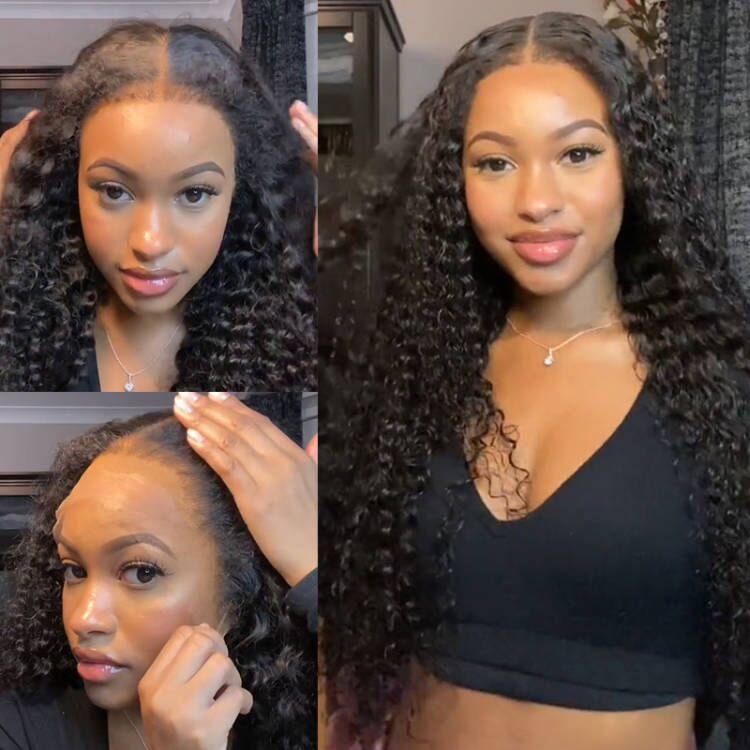 Curly Edges Pre-Plucked HD Lace Kinky Curly Wig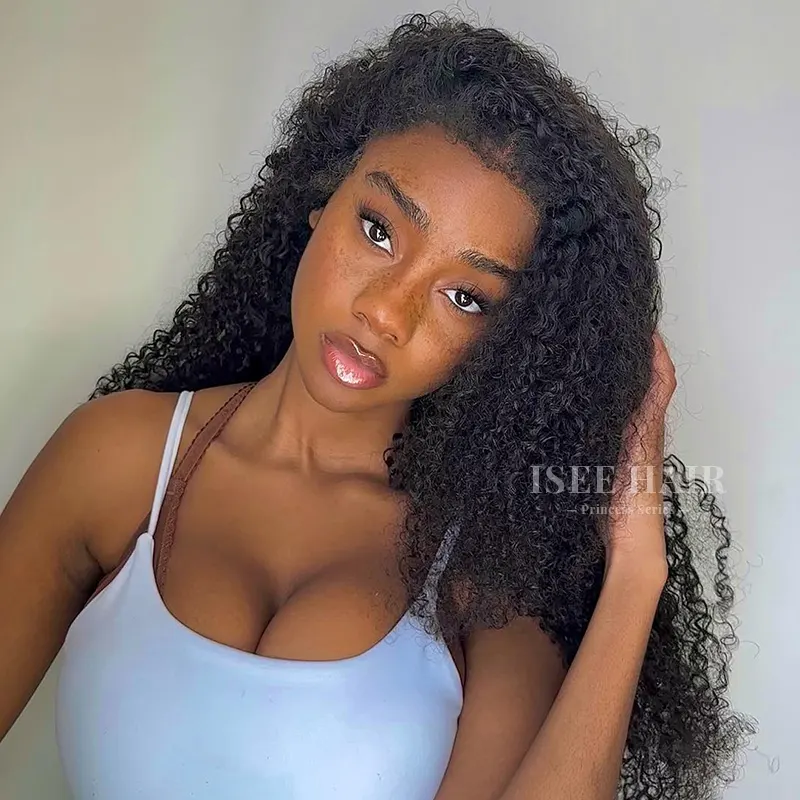 Pre-Plucked HD Lace Kinky Straight Wig With Curly Edges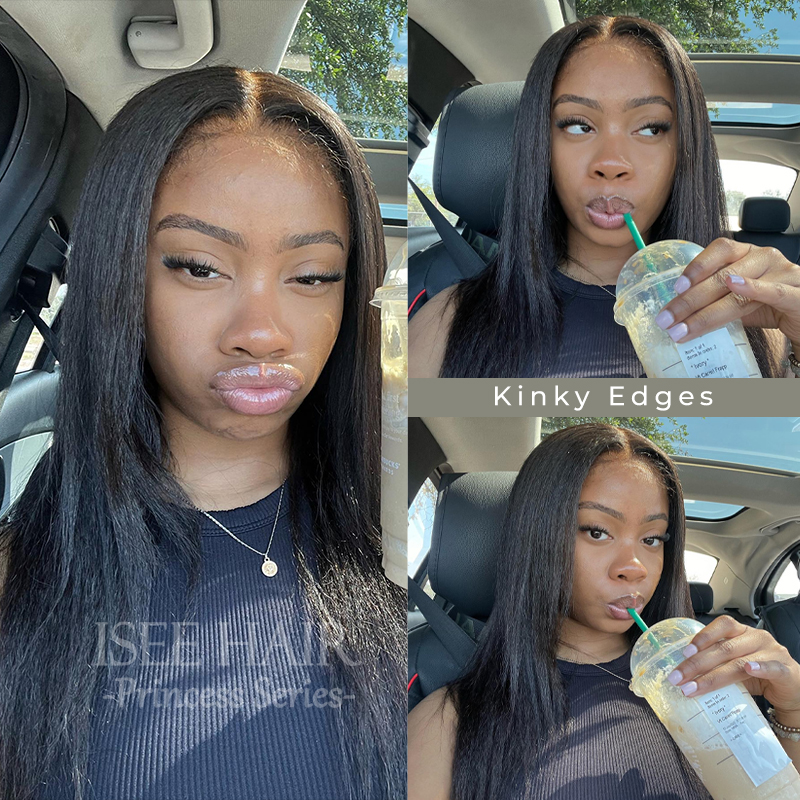 Details of Curly Edges Wigs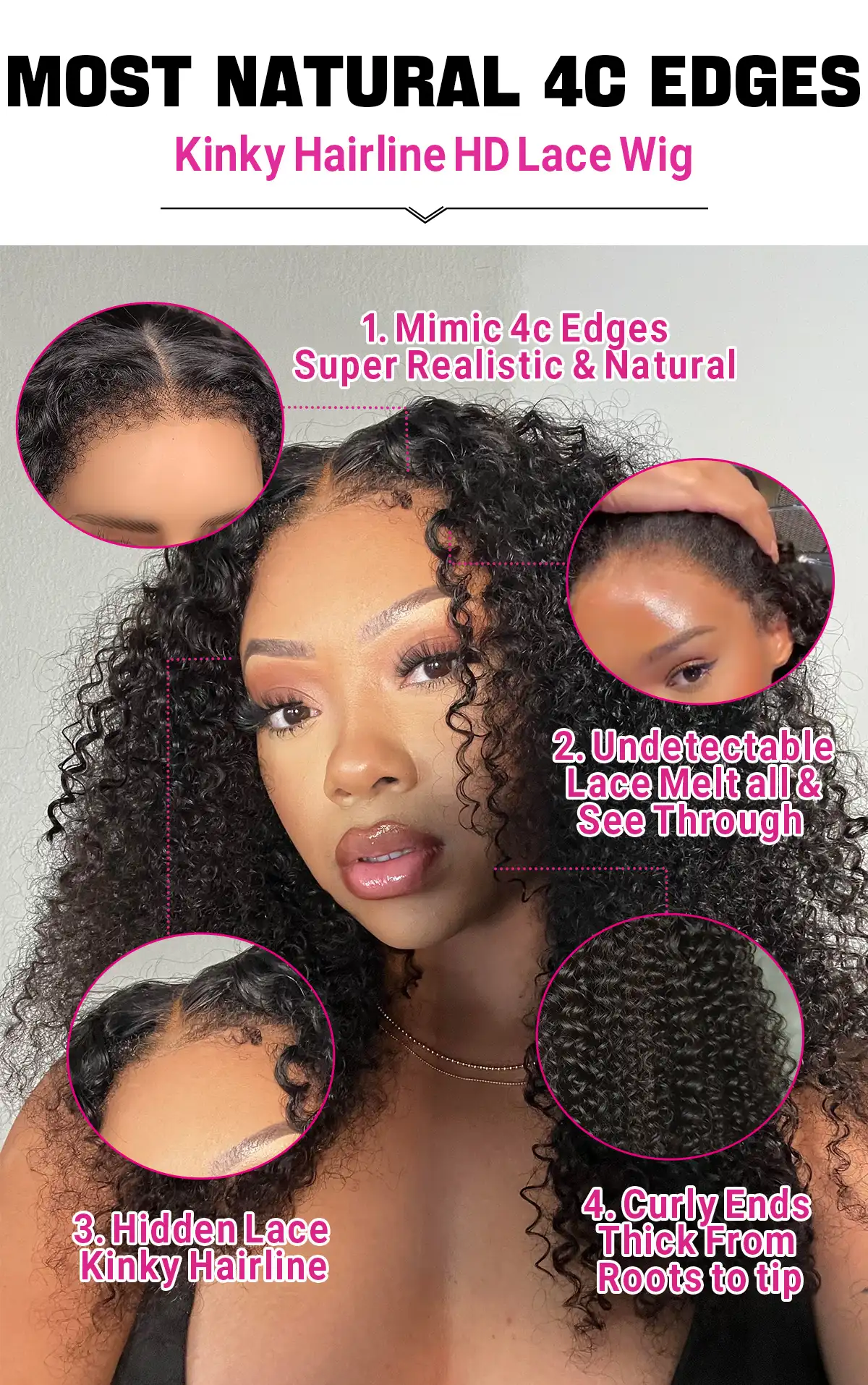 1. 4c Edges Little Curl Baby Hair
The main feature of curly edges wig is it has processed kinky curl baby hair around the hairline. Mimics 4c hair type, more realistic and looks like grow out of scalp.
2. 13x4 Hd Lace Glueless
Isee curly edges wig apply top quality13x4 hd lace frontal, invisible melt with your skin color. Truly pre-plucked lace by our professional stylist for most natural lace melt.
3. Hidden Lace
Kinky curl baby hair makes the wig give a best hidden lace hairline. Save your time on baby hair cutting and styling.
4. Wig Material
Isee curly edges wig apply top quality 100% virgin human hair for wig making. All wigs can be curled, cut, dyed and styled freely.
5. Flexible Styles
Try half buns, half ponytail, middle parting or side parting and free parting hairstyles with our large hd lace frontal curly edges wig. Bob straight, long wavy, kinky straight, curly wig hairstyles in 10-32 lengths for your needs.