Tired of regular bob style, try something new!
SIX Bob Style You May Like.
Summer is here, bob haircuts become the most popular hairstyle and are definitely on the rise, These low-maintenance haircuts are the perfect choice for girls all over the world, as they are so easily to style and even easier to keep healthy. I've seen many different bob styles, I can call them all bob, lol, until today i find the differences between them and they all have own name according their final style look, These are names for the different types of bob haircuts. Including, not limited to Inverted, Graduated, Reversed, A-line, Stacked, Lob, Pob. Textured, Blended, Asymmetric, Broken, Pageboy, Layered, Shoulder, Angled, Castle and most common seen---one length/undercut bob/Typical Bob,anyway, with all there buzz about bobs, have you ever wondered what is the differences between them? Even they look pretty much same hah?
1.TYPICAL BOB/ONE LENGTH BOB/UNDERCUT BOB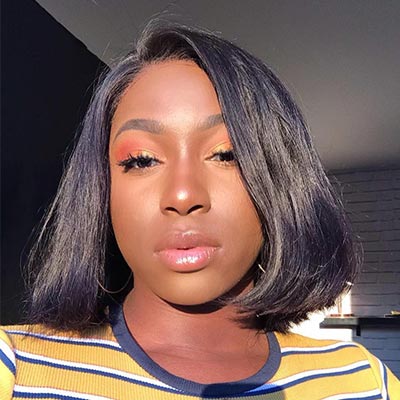 When we say short hair, first comes to our minds is bob cut hairstyles.Classic is timeless. There are so many bob and long bob styles that are trending that the classic, timeless, straight lob is pushed behind. Never underestimate how glamorous and gorgeous this bob can be. One length bob hairstyles are also classic fashion hairstyles, but sometimes they seem too regular for women who crave extra style and gorgeousness in their daily lives
2.A-LINE HAIRCUT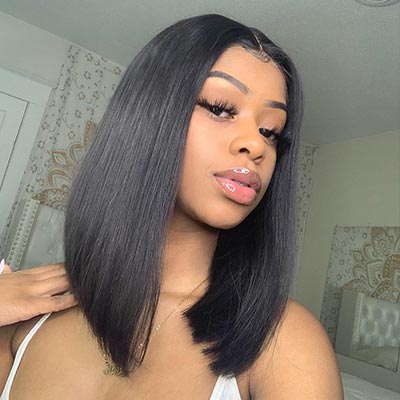 The A line bob is a haircut many people tend to have the first time round. As you know having your hair cut for the first time, can be nerve racking experience. With a soft, face-framing look, an a-line bob is a perfect compromise between long and short hair. The hair is cut to maximize movement, as well as flow slightly forward for added drama and interest. With a soft, face-framing look, an a-line bob is a perfect compromise between long and short hair. The hair is cut to maximize movement, as well as flow slightly forward for added drama and interest.
3.GRADUATED BOB/STACKED BOB/INVERTED BOB
Chic and Eye-Catching Bob HairstylesA hairstyle is the best way to show off your style and beauty of your face, you can make a great look with a modern and chic haircut .if you are looking for a modern and attractive short hairstyle. Graduated bob is, getting a cut with sections and higher layers. This will help to look more thick and voluminous and great idea for fine hair. Let's take a look at these wonderful bob cuts we've brought together for you and choose the best model for yourself!
4.ASYMMETRICAL BOB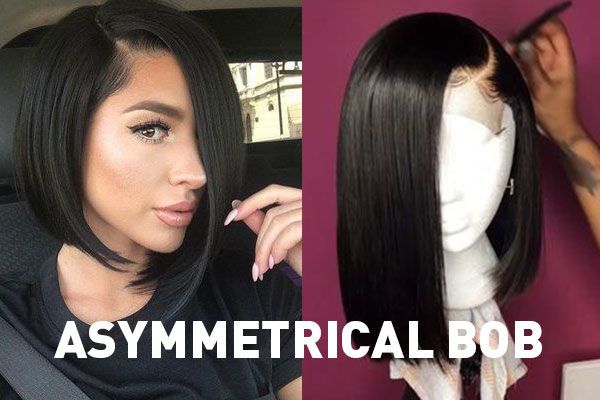 Asymmetric bob hairstyle is one of the most popular hairstyles for women nowadays. This hairstyle has a side longer than the other side.Which is the most characteristic from other bob style. Go for an asymmetrical bob haircut. This is a fun, creative and sexy style that everyone loves but dare not to have. If you are feeling bold and brave, go for it and you will love it! The first thing you will notice is that your neck will be bare, you hair won't be covering it anymore. This will be a great feeling and you will feel so fresh and lighter.
If you want a sleek and sexy bob, think about having an asymmetrical bob. Its catwalk, work and party ready! A low maintenance cut and all you have to do is have your hair relaxed. Having a heavier side will bring the asymmetrical style to the look.
5.LOB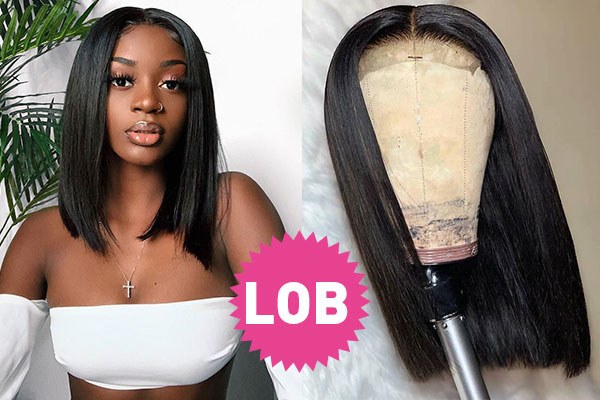 What is a lob haircut mean? The name "lob" is a combination of the words "long" and "bob," creating a unique word for a "long bob".  Lob is one of the biggest hair trends right now and what is the difference between regular bob haircur? The popularity of the lob stems from the fact that it is a shorter haircut, but allows you to still put your hair up… and if you decide in a month that you don't like it, it will be a lot easier to grow out. Another benefit about the lob is that it is flattering on almost anyone. You are used to having long hair and something different may scare you. This is why many people tend to have a long bob initially but then go back if they like it and want it shorter. We don't blame you for doing it this way because sometimes we need time to adjust to the shorter hair and it may feel a little weird at first, but give it time and you will love it. If you love longer hair, then is the long bob for you. It has the extra length at the front which will make you feel at ease with the back being slightly shorter.
6.LAYERED BOB/TEXTURED BOB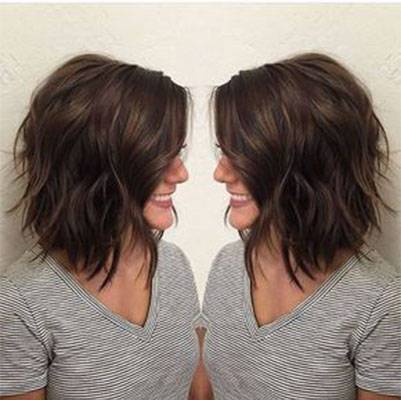 Last but not least, here is a layered bob, which could also be called a "textured bob." It's essentially the same thing as a standard bob, but with lots of layers, texture, and body Layered lob haircut will feel thicker and look healthy. By adding layers to your hair, your hair will feel thicker and have a natural bounce. This is a great, layered haircut mixed with light brown ombre that brings a little colour to the hair tips.
All the texture in these haircuts really gives them movement. Different angles can also be used in this style to create different looks.
A-Line refers to the perimeter of the haircut, while a graduated bob adds stacked layers to the hairstyle. Standard bobs should just be cut to flip under, or you can transform them into layered bobs with the use of texture and layers. If you want to go for an edgier look, remember the oh-so-popular lob haircut or asymmetrical bob.
YOUR TURN: Are there any other types of bobs you can think of and which style is your favorite one? Let me know in the comments section below!