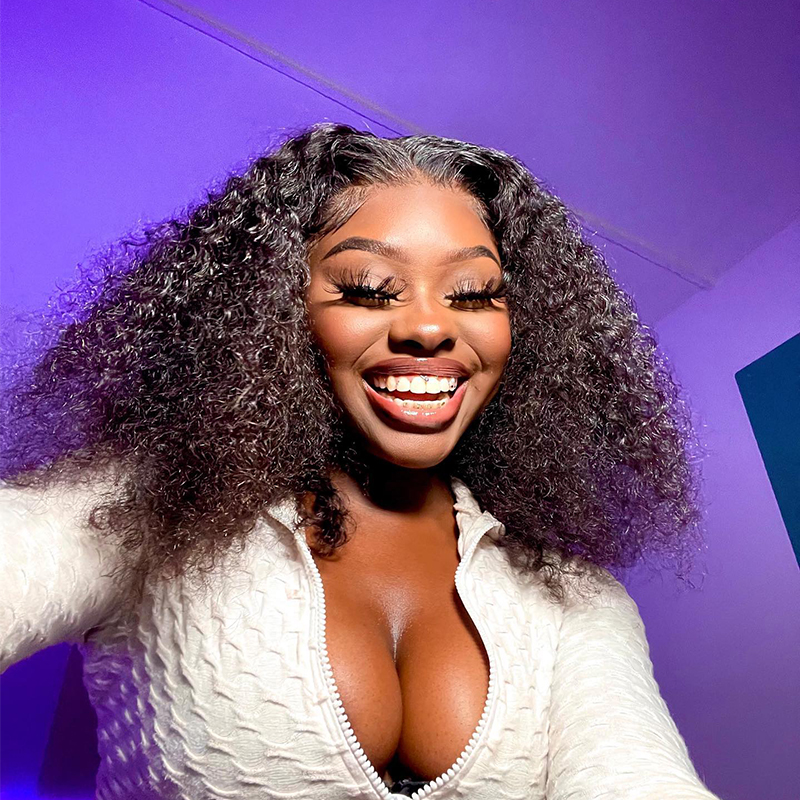 Suppose you are looking for hair wig styles trends for 2022 and in particular a fresh and trendy haircut that will shake things up this year? Anyway, you were in the right place at the right time! Making it the right time for new hair trends to go straight to your favorite wig hairstyles. Here are the stylish wig hairstyles trends you may be seeing anywhere this year.
So what are the trendiest wig hairstyles of 2022? Hairdressers opt for these types of haircuts: blunt side without layers, medium lengths, shorter pixies, simple haircuts, modern hairstyles, textured haircuts, bangs (short, long, curly), hair highlights, two-tone duos and solid colors. Now curly wig styles, bob style wigs and headband wig styles still are the hottest wigs choice.
As for the coloring trends, stylists prefer mixing highlights with ombre, skunk stripe style, colored streaks in the hair, blues, dark roots, sparkle roots, beautiful blonde color, red hair shades, two-tone duos, as well as solid colors.
Best 10+ Wig Hairstyles And Hair Trends For 2022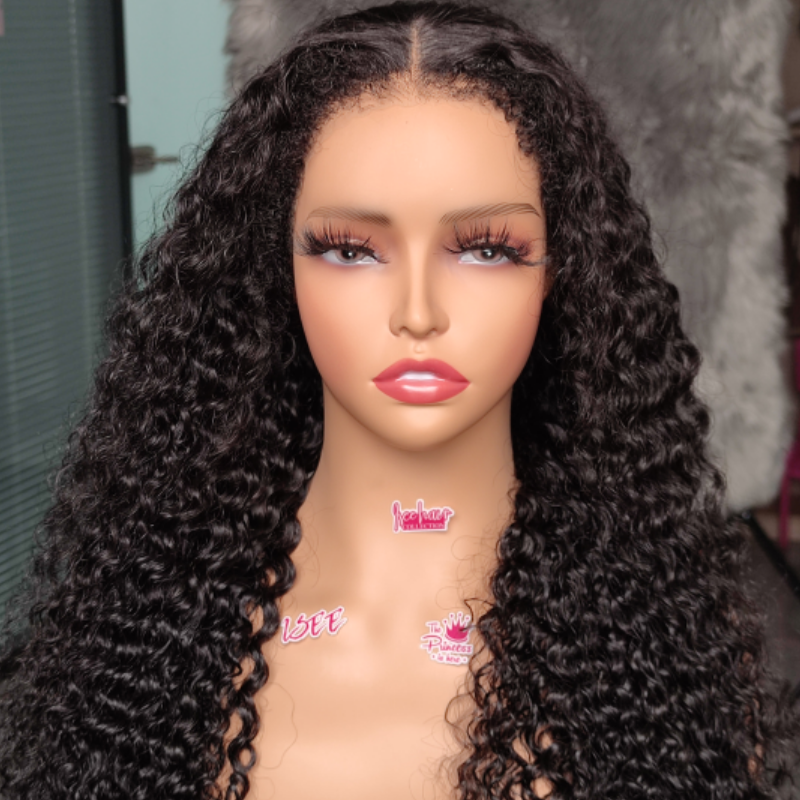 1. Afro Kinky Babyhair Wig
You can add cute and mischievous to fancy curly wig using kinky babyhair. Pre-styled kinky hairline wig is a wig style that you don't have to process your wig edge and give a very natural and cute hairline.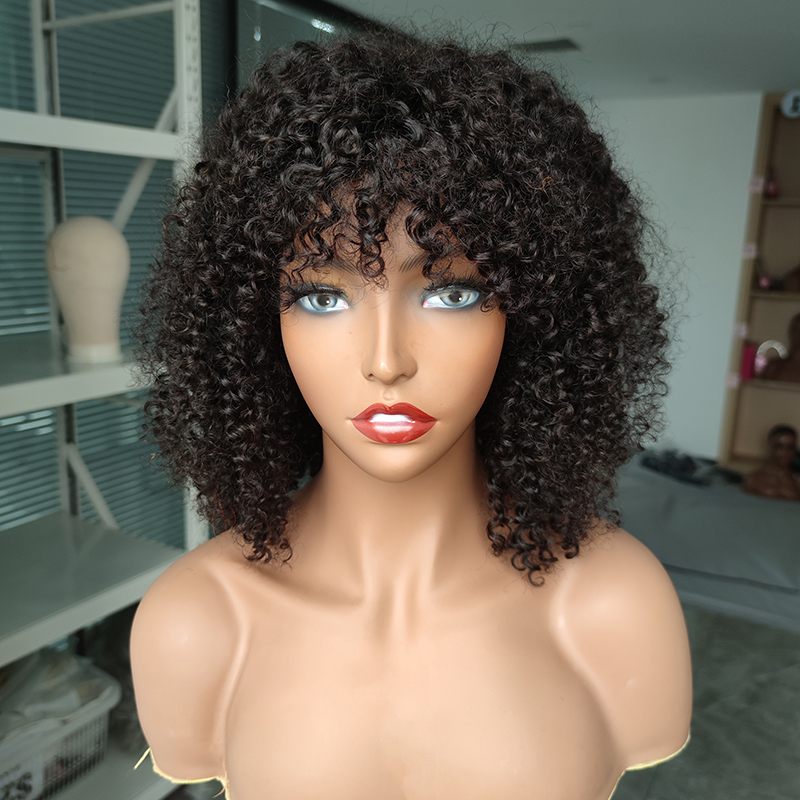 2. Short Wig Styles With Wild Shag
Nothing can compare a full head of curls like a traditional shag. It's absolutely the cool woman hairstyle of the bunch. Messy curl bob looks chic with dark hair, pair with bangs if you want to add volume and design. Tame frizz with some leave-in conditioner if you want to save time on styling.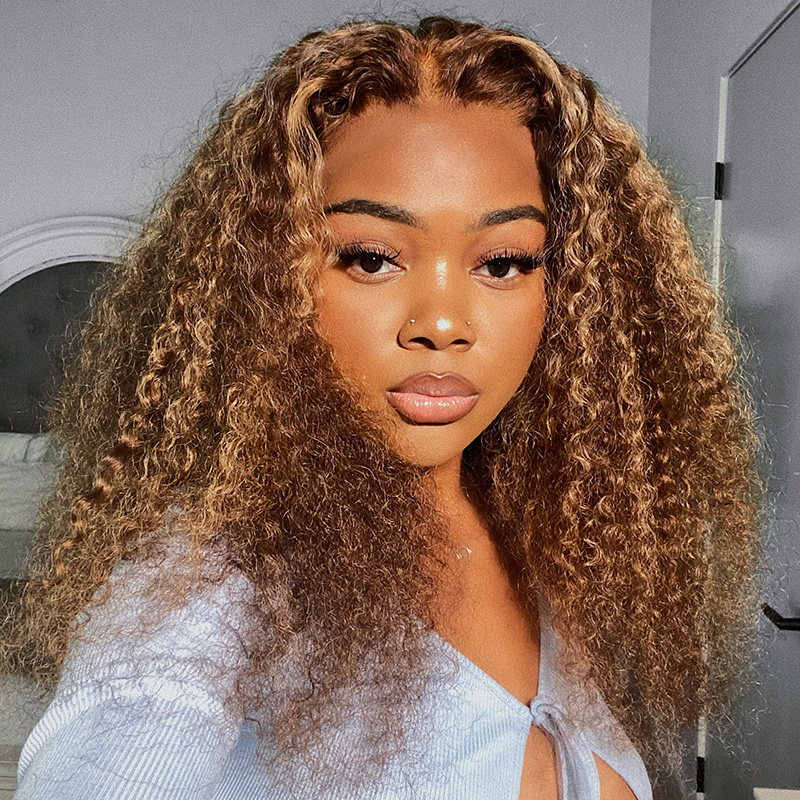 3. Highlight Wig Styles Two Color
Combine two hues to get the appropriate combo of brown and blonde for a cool twist on highlights. Add waves for added measurement and texture.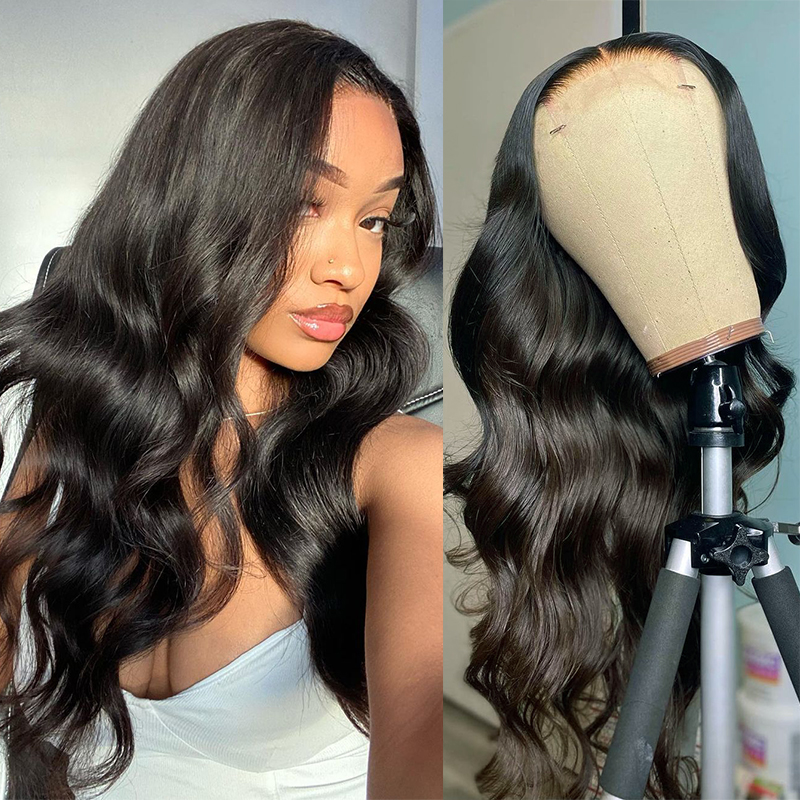 4. Long Dlack Waves With A Middle Part
Long wavy hair is appealing at present, so snatch your hair curler or profound falter to make a few fun haircuts that look perfect for any season! Long waves can undoubtedly be made by essentially brushing through bigger twists.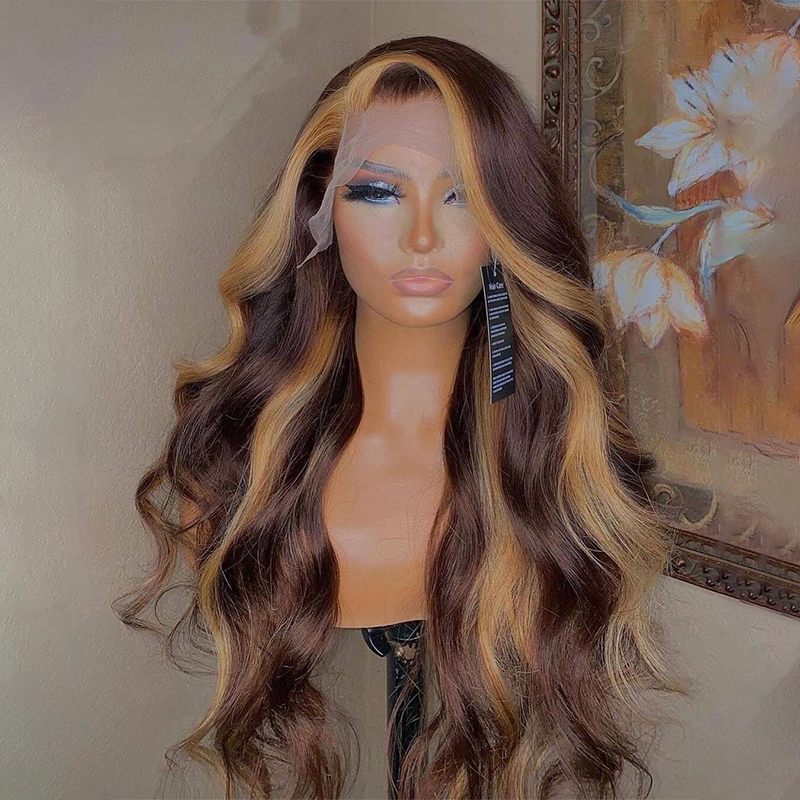 5. Long Skunk Stripe Waves With Side Part
If you try to spice up your long hair, this long waves with a side part much be under your consideration. Skunk stripe style are a great way to lighten your overall look and give a stunning hairstyle.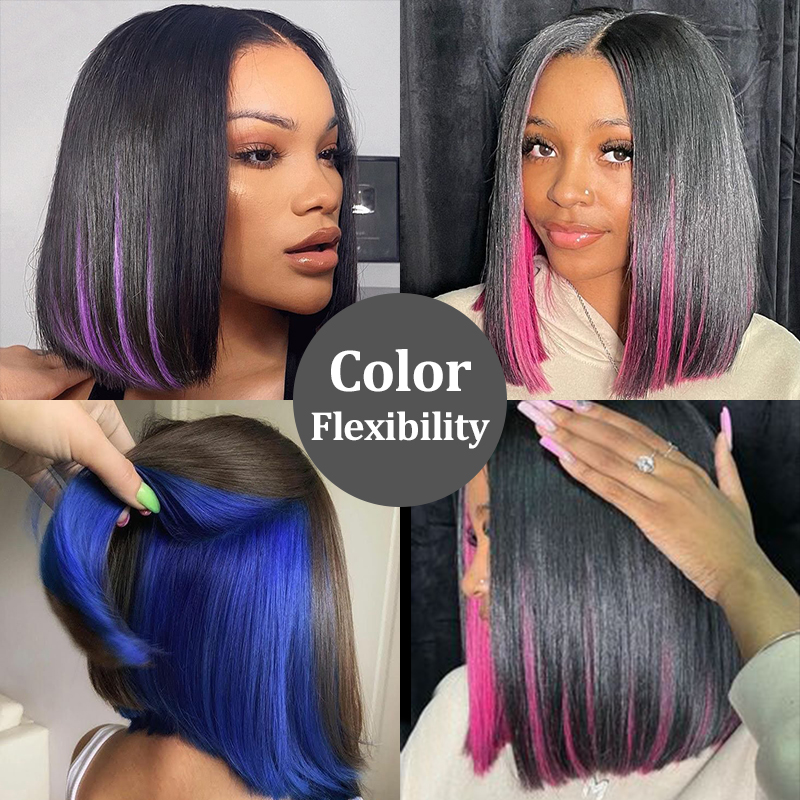 6. Peekaboo Two Tones Blunt Cut
A blunt cut bob that hits right at your collarbone is the most flattering length. Blunt cut bob for sleek,super glossy, chic style. The Peekaboo Two Tones is eye-catching hair color, look amazing on all face shapes.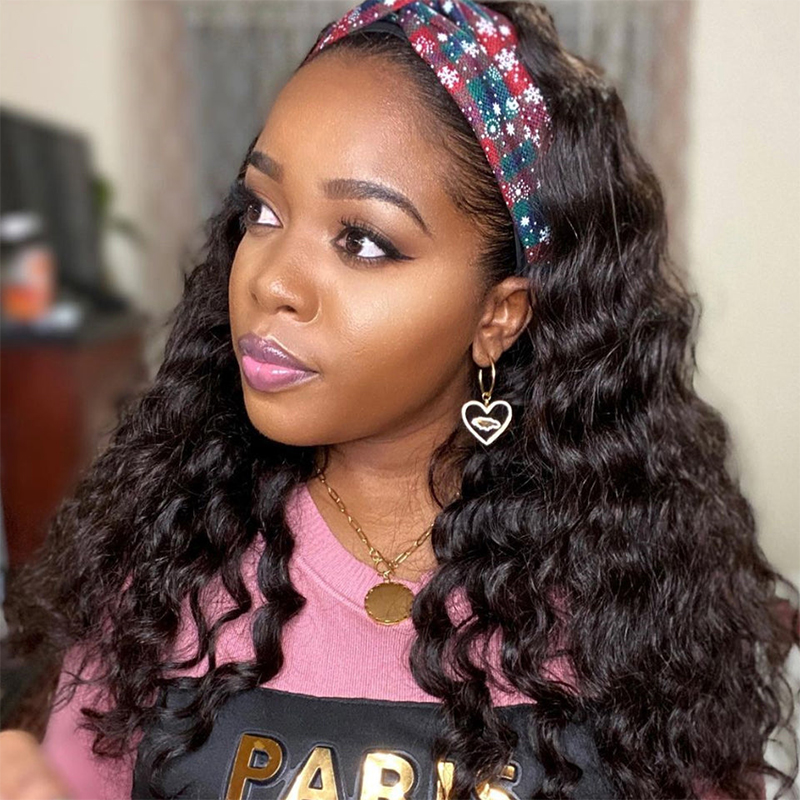 7. Headband Wig Style
Boost dimension of fine hair with a headband. Beautiful changable headband will give you infinite hair look you long for. Read more about headband wig styles.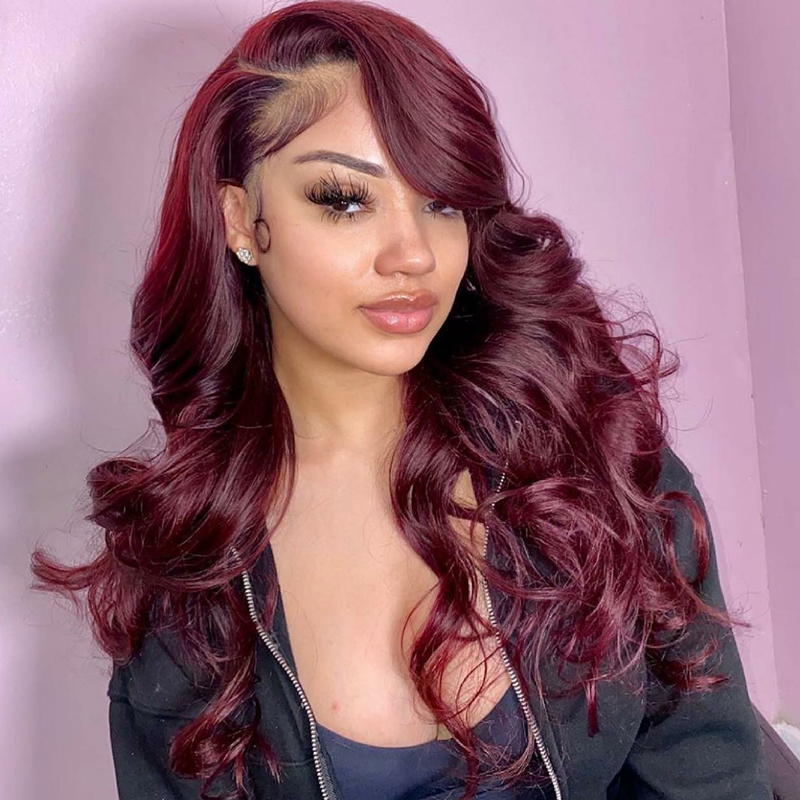 8. Deep Burgundy Long Wavy Wig Style
Both sexy and mysterious, this rich hue suited for many skin tones. Whether you want to rock this season orplay with a fashion hair color just for making a change, burgundy wig hairstyle is one of the hottest hues for women today.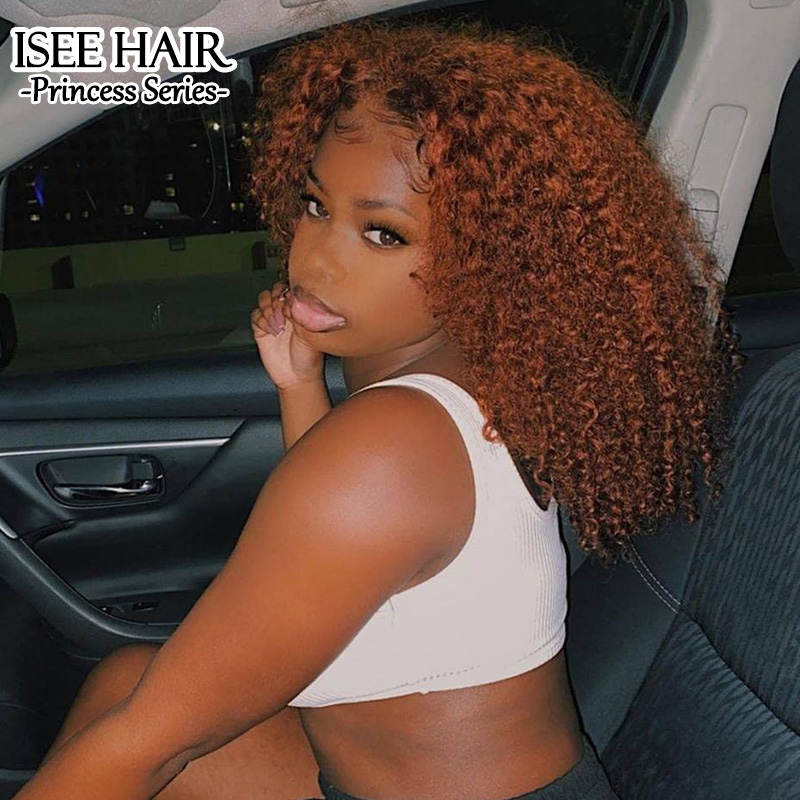 9. Dark Auburn Little Curl Wig
This dark auburn looks absolutely gorgeous for fall. I can say this look you can wear for all occasion, the little curl and layered add volume and gorgeous, especially great on black women.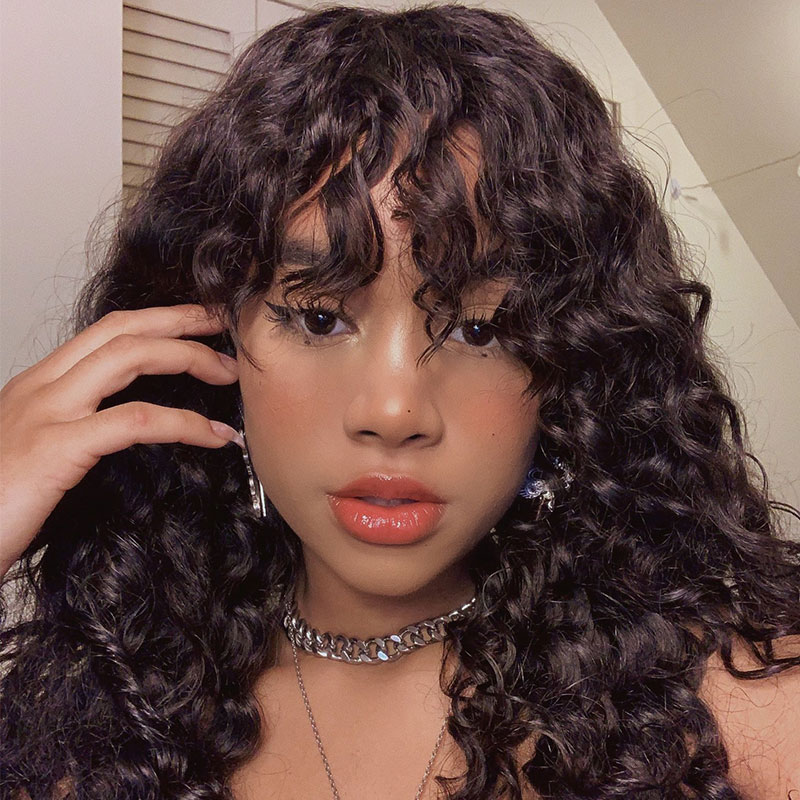 10. Wavy Bangs Beachy Waves Wig
Catch your attention at the first sight, this wavy bangs wig hairstyle deserves your stop. Beachy waves with meassy wavy bangs helps to add its natural bounce. Wavy bangs refresh all hairstyle and hair length.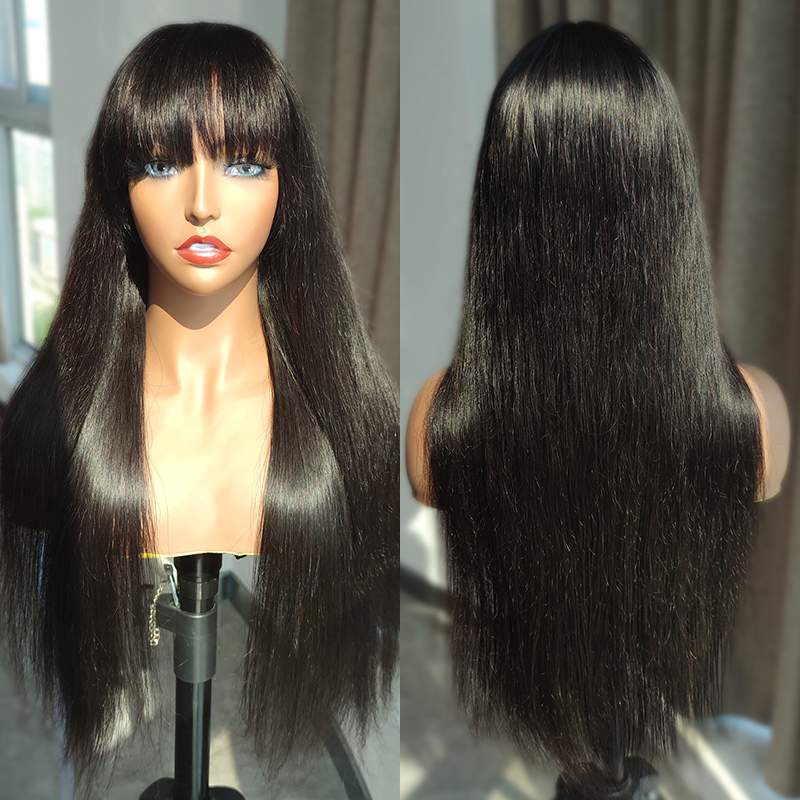 11. Curtain Bangs Wig
Curtain bangs hairstyle top notch fashionable and a little bit old-style all the time. Silky, sleek, long straight for a classic wig hairstyle.