With all the different types of hair colors options to choose from, it can be tough to make a decision. Check out this blog article to know the difference between 1 hair color and 1b hair color for a guide on how to get the perfect shade of black hair extensions!
Content
1. What Color Is 1 Hair Color
2. What Color Is 1b Hair Color
3. 1 Hair Color VS 1B Hair Color, What Is The Difference?
4. How To Choose Between 1 And 1b Hair Color
What Color Is 1 Hair Color
The Jet Black set(1) has a deep black shade throughout. It has cool undertones throughout the set. Dark and dramatic.
1 hair color jet black hair extensions instantly transform your hair and allow you to feel more confident in a simple day-to-day look. They're great for people who need to feel more confident in their hair but are afraid of permanent dye.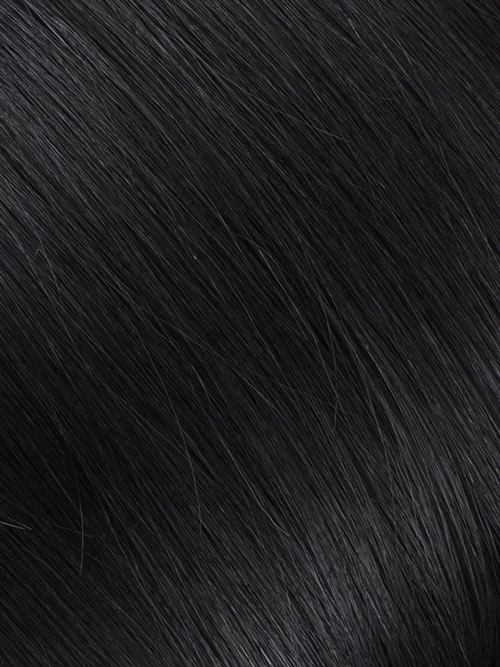 What Color Is 1b Hair Color
The Off Black (1b) is a beautiful black shade with just a hint of brown undertones throughout the set. Luxurious and bold, 1B is a gentler black that seems more natural than jet-black strands.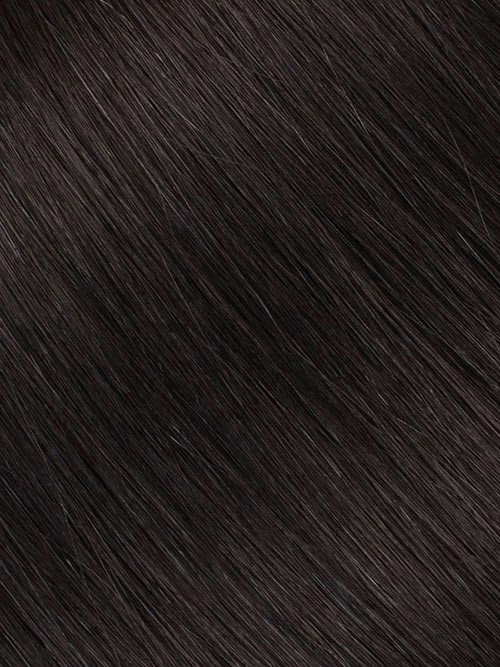 1 Hair Color VS 1b Hair Color
When it comes to black shades, 1 and 1B are two of the most popular extension hair colors. 1 Hair color also called jet black, is the darkest, deepest of black, and hair color 1B also known as off black, is as dark as natural black hair color.
1B off black hair color has warmer, brown undertones than Jet black, which has chilly, blue undertones.
Jet black is striking and may not appear natural. 1B, on the other hand, is a more natural, subdued shade of black.
Jet black hair is colored to get a consistent hue, whereas 1B hair is typically raw, 100% virgin human hair, no chemical processed.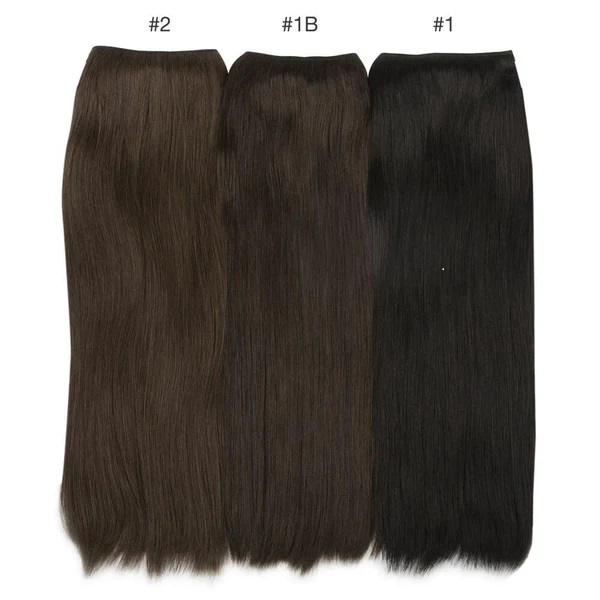 How To Choose Between 1 And 1B Hair Color
1. Consider the color of your skin, hair, and eyes.
Considering your skin, hair, and eye color will assist you in deciding which color to choose. Choose 1B if you want your hair to match your brows. Jet black will make your brows appear lighter than they already are, making them appear unnatural.
Darker colors of hair are usually more appealing on darker complexion tones. Likewise, lighter skin tones should stick to off-black to brown hair. You can, however, break this rule if you want to create an edgy or attention-grabbing style. While jet black can wash out pale skin tones, it can also create an eye-catching contrast for those with light eyes.
2. Pay attention to your undertones
Your undertones are important in selecting which hair color complements your skin tone. Cooler complexions should typically stick to cooler hues like jet black. Warm skin tones, on the other hand, should stick to warmer colors like 1B. Wearing the wrong color might draw attention to imperfections and clash with your skin tone.
3. Determine the appearance you desire
If you want a striking contrast and aren't bothered about your extensions matching your hair color, go for jet black. While jet black may appear unnatural, it will provide more dramatic color contrast. If you want a more natural look, try with a softer shade like 1B.
4. Determine whether you will have to leave something out
If you're wearing a style with leave out, the color of your extensions is critical. Using the incorrect shade will merely emphasize the color difference between your hair and your extensions. Examine your hair in direct sunlight to get an accurate idea of its hue. If your hair still appears black under bright light, try 1B hair.
5. Determine whether wig quality is crucial
The best human hair wigs and extensions are made from unprocessed, virgin strands. 1 [jet black] hair color is typically treated to achieve a consistent hue. Stick with 1B for the greatest quality human hair wigs. Remember that this only applies to human hair wigs and extensions because all synthetic hair is treated.
Although 1 and 1B hair colors are identical at first glance, choosing the proper shade will help you get the style you want. We hope this post has helped you understand some of the distinctions between the most popular shades of black [1 and 1B] and pick which one is best for you. Remember that, while there are a number of factors to help you decide, you should ultimately choose the color that makes you happiest!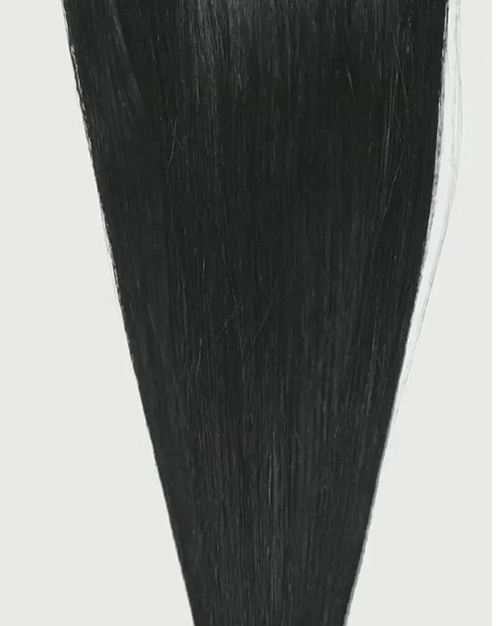 1 hair color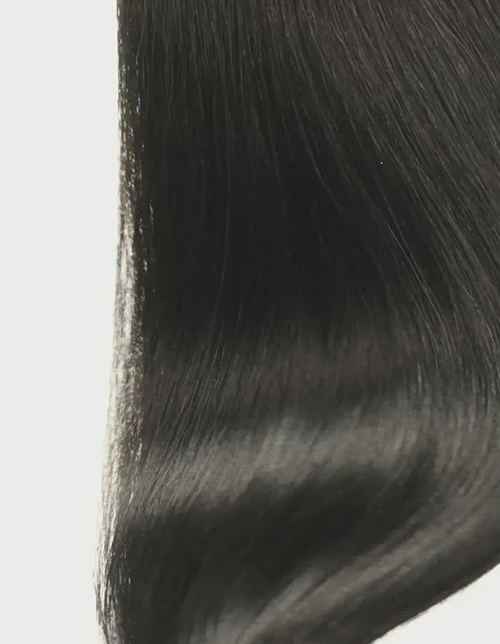 1b hair color
Isee 1b hair Color Reviews
Review by Ellie F.:"The hair is so thick and luxurious and I always get compliments on it. I am obsessed with the wig and will never purchase from another brand. The clips are super secured. It is easy to style and it still looks good after two months later since the day I received it.."
Review by Quanetta:"I wear hair extensions everyday and this was my first time trying Isee. I saw that they were a bit pricey for what I'm used to paying but i decided to take a chance because I've heard great things. Upon arrival, I was pleasantly surprised by the quality and color. The color match was perfect and the ends were so natural and didn't need any additional trimming! Best hair extensions I've used! They were incredibly soft and of a high quality. These extensions make me feel so pretty."
Review by vii jinsuu:"I wanted to use 1b hair extensions for my upcoming wedding and was so happy with the results. I can't emphasize enough how great the 1b hair color matched to my natural hair and how much thicker my braid looked. The extensions were easy to remove, comfortable, and can be washed. Overall, a great product well worth the money. A+++ 100% recommend!"
Read more articles about hair color difference: 1b vs 2 hair color, 27 vs 30 hair color, hair color ideas.