Are you looking for a wig color that will not only enhance your appearance but also complement your skin tone? You've come to the correct place. This post will provide you with some of the best wig color choices you may try.
Because of advancements in technology in the hair industry, wig wearers now have a plethora of colored wigs to select from. You can easily find a red, pink, maroon, chocolate, or brown wig, for example.
This article discusses many hair color ideas, such as burgundy, ginger, blonde, ombre, and brown hair color. Let's look into these.
Women Hair Color Ideas 2022
1. Burgundy hair color
Burgundy is a lighter color than maroon. It's a blend of bronze and red with a hint of purple. Most people mistake it for maroon, which has a somewhat more red-brown color and lacks the purple tone that burgundy does.
The color burgundy was named after a drink with a distinctive red shade of color. It was named specifically after the color of red wines from Burgundy vineyards in France.
Burgundy hair is very popular nowadays. Not only does burgundy hair appear stylish, but it also makes a subtle statement about the wearer. Burgundy wig looks great on everyone, regardless of skin tone. There are numerous burgundy shades to choose from, making it easier for wearers to find one that complements their skin tone. True burgundy, burgundy gloss, burgundy red hair, dark magenta, deep red, and burgundy purple are some of the burgundy colors.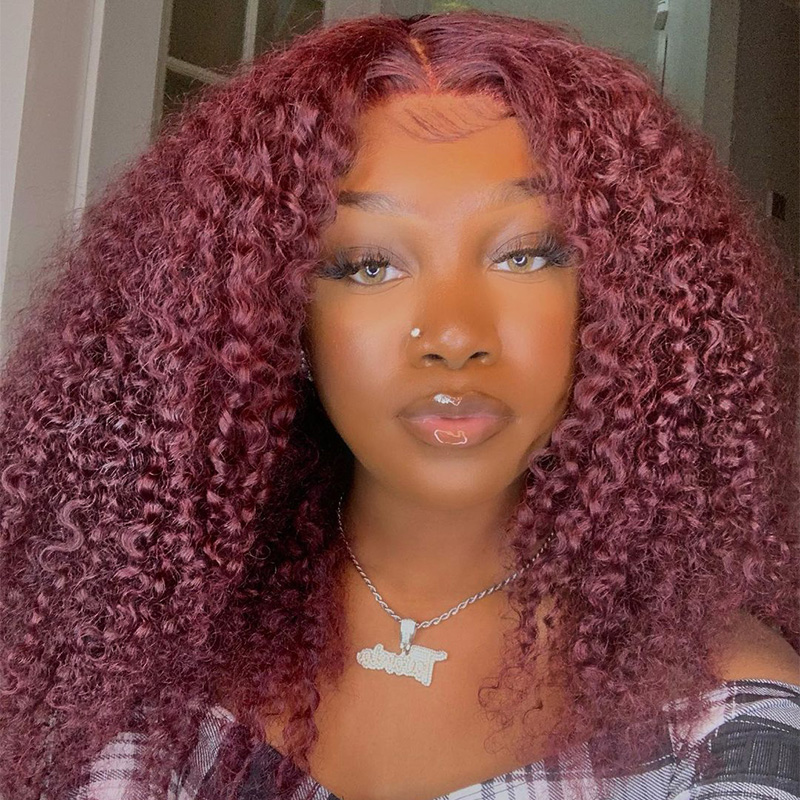 2. Ginger hair color
This color is a cross between strawberry-blonde and classic red. The tone true to the name has more orange in it than the subtler strawberry-blonde and less red than the medium-tone classic red, making it a typical moniker for all redheads. It is a perfect color, without a doubt.
Ginger wigs are ideal for the winter season since they are a warm color that everyone adores. Furthermore, it is a sensual and stunning wig hairdo that you simply cannot resist. This hue is very light crimson with red undertones that look like a strawberry. Ginger hair color is one of the most natural reds available.
But why should you go with this particular wig color? For starters, you can experiment with various shades of ginger hair color. This color is very flattering on brunettes and women with pale pink complexion. Finally, this wig color will undoubtedly enhance your winter appearance. Because of its brightness, ginger hair color is also perfect.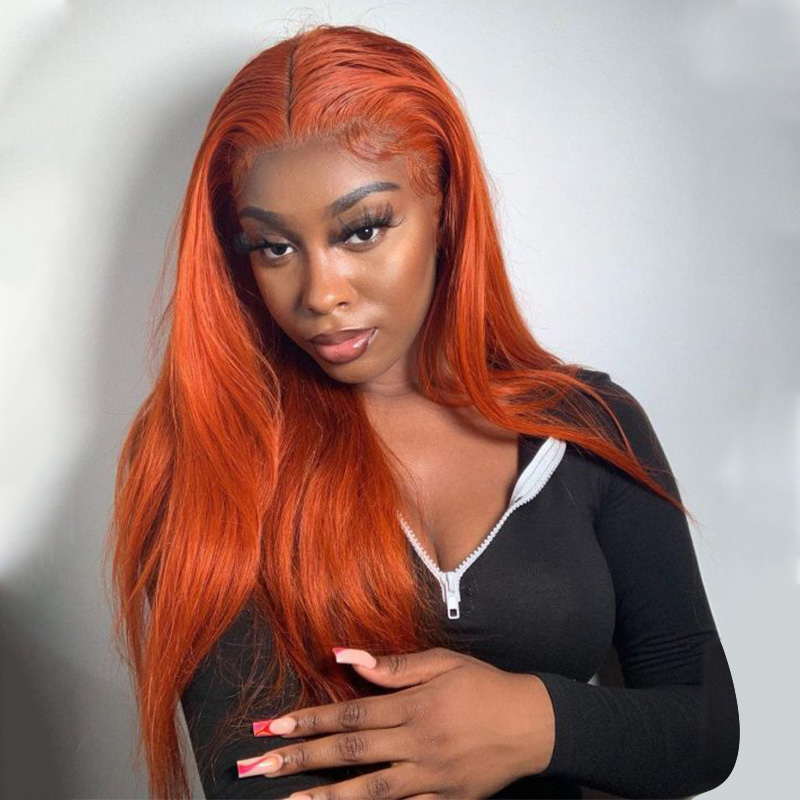 3. Blonde hair color
This hair color is distinguished by low quantities of the dark pigment eumelanin. Colors range from pale blonde to reddish "strawberry" to golden brownish blonde. Blonde hair color wigs have been popular for a long time, and many celebrities have been seen wearing them. Blonde wigs are popular because they are both lovely and sophisticated. If you want to change your hairdo, you may consider purchasing a 613 blonde wig. You'll be astonished at how much the wig may alter your appearance.
When deciding on the perfect blonde hair color for you, you must consider important elements such as your natural hair color, skin tone, and eye color. You should acquire blonde hair that suits your skin tone and the color of your eyes. However, with so many different hues of blonde available, selecting the ideal blonde color for you can be difficult. Fortunately, we are here to assist you by providing some of the greatest blonde hues available today.
Caramel blonde, ash blonde, champagne blonde, dark blonde, platinum blonde, and other blonde hair hues are some of the most common blonde shades.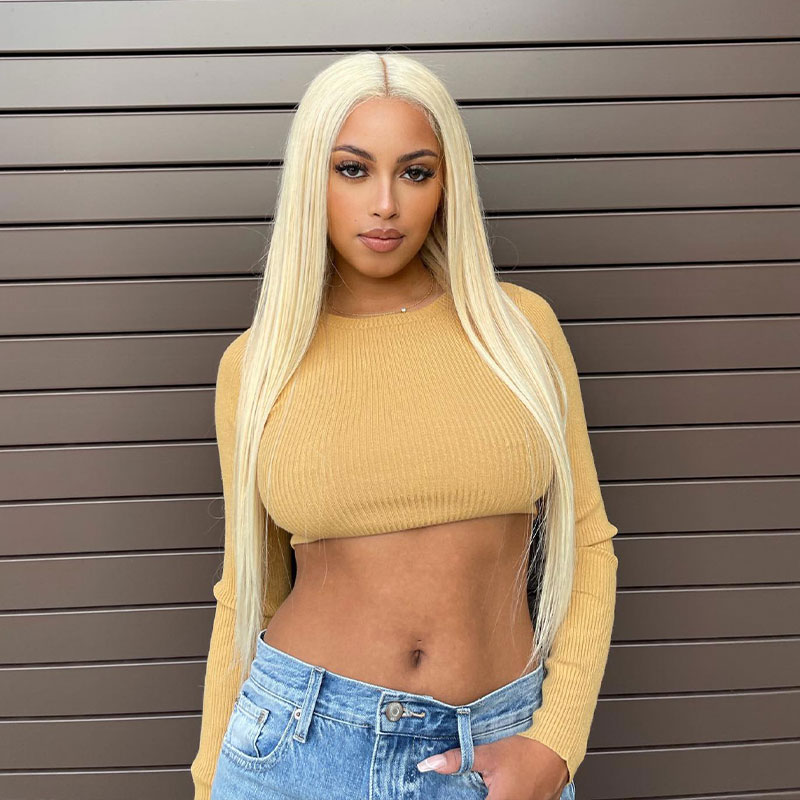 4. Brown hair color
Brown hair color is one of the most popular hair colors. After black hair, it is the second most common human hair color. This hue is primarily a deeper orange. Brown wig is undeniably attractive. While it may be considered a basic color, brown hair color has a timeless charm and attractiveness. One of the most appealing aspects of brown hair color is that there is a hue for every skin tone. So you don't have to be concerned about not being able to find the perfect brown hair color to complement your skin tone.
Some of the most frequent brown shades are ash chocolate brown, medium ash brown, cool dark brown, espresso, light ash brown, mushroom brown, and plum brown.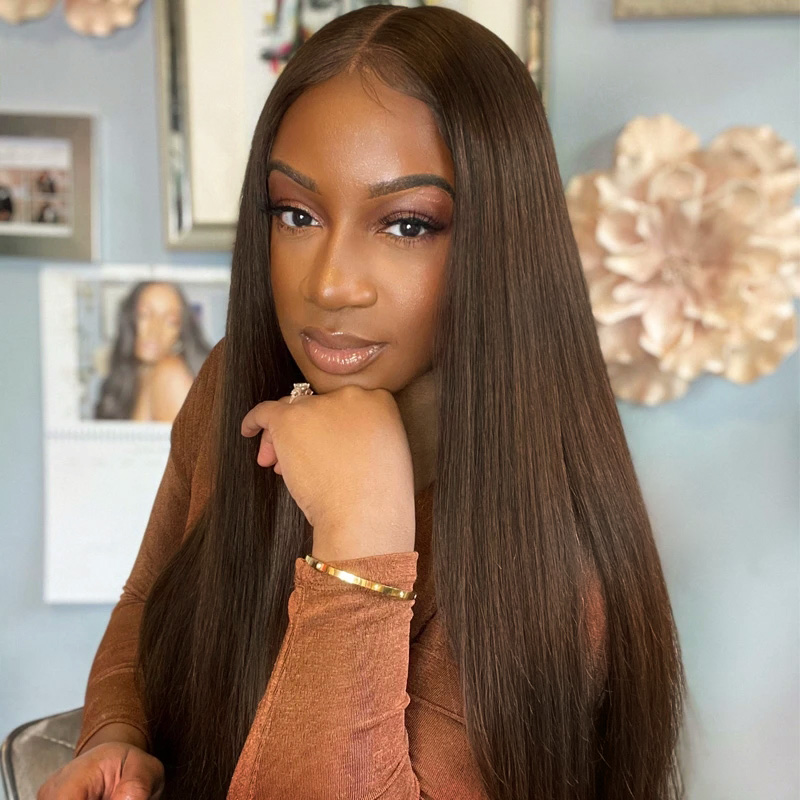 5. Ombre hair color
Ombre is a French term that translates to "shadow" or "shade." In the world of hair color, ombre is a two-toned hair color result that is darker at the top and lighter at the ends. When it comes to ombre wigs, the dark top section is frequently the natural color of the hair, while the lighter bottom section is usually lightened with a hair lightener.
If you're new to wigs and seeking the best-colored wigs, ombre wigs should be on your list. This is due to the fact that this hair color is neither too loud nor too dull. It strikes an excellent balance. One of the most amazing aspects of ombre wigs is their versatility and ease of customization.
Furthermore, ombre wigs look good on any skin tone, so you don't have to worry about the wig clashing with your skin tone.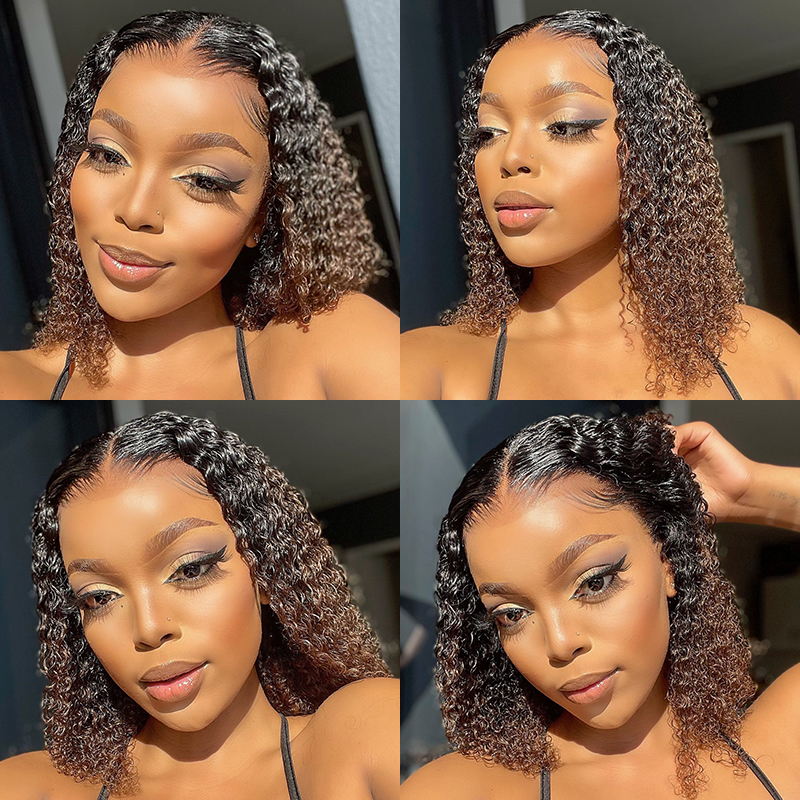 Final thoughts
When it comes to choosing hair colors, you will be spoilt for choices. That's because there are plenty of hair colors you can choose from. Your choice will depend on your skin tone, preference, and personal taste. If you are looking for the best hair color that will complement your skin tone and give you that elegant look, you can choose from the hair colors mentioned above.
Read more articles about hair color difference: 1b vs 2 hair color, 27 vs 30 hair color, 1 vs 1b hair color.