Today, we will introduce some high-quality lace frontal wigs human hair in detail, which can help you as a beginner to choose a wig quickly. If you don't know what a lace wig is and what popular textures it comes in, read on.
What is lace frontal wigs human hair
Lace frontal wigs human hair is a lace wig made from human hair. The advantages of this wig are that it is cheap, durable, easy to care for, and very natural. For one thing, it's not as expensive as a full lace wig, only a small piece at the front is made of lace, and the rest of the wig cap is made of canvas. The material is designed to be breathable and comfortable, so it won't feel stuffy. Second, the wig is made from 100% human hair. To ensure that the texture is as close to your own hair as possible, wear the wig as if it were your own hair. The lace frontal wigs human hair is all made from high-quality human hair, which is smooth and safe to wear. In addition, the work of the wig is very detailed, you can hardly see the thread, the stitching is also very strong, and there will be no breakage or damage.
The highest quality lace frontal wigs human hair for woman
1. Straight lace front wigs human hair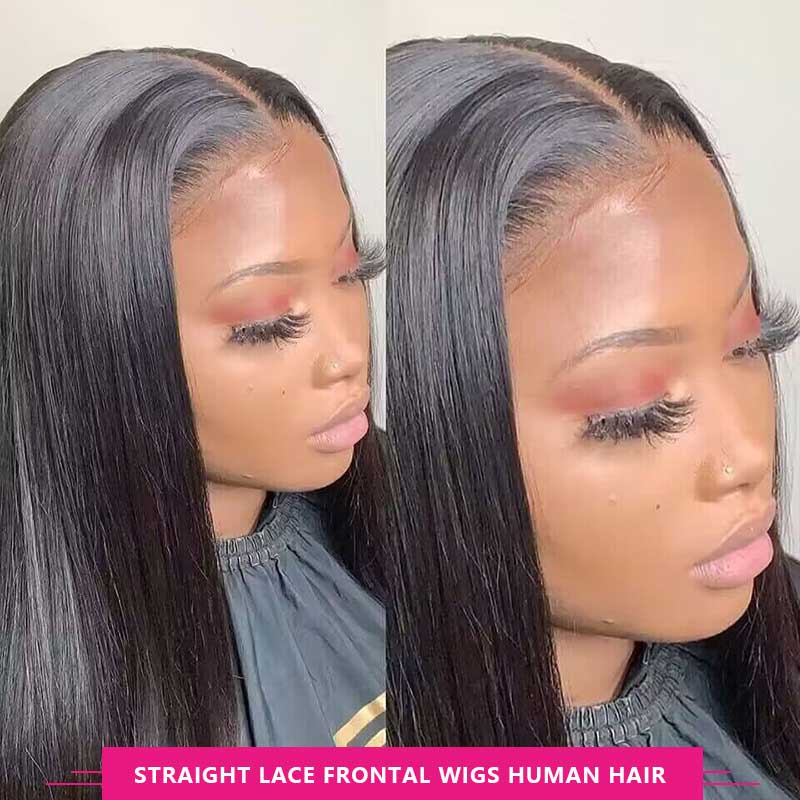 Lace frontal wigs human hair is made from 100% real human hair, which itself is textured and smooth like milk. Our hair is carefully checked and screened and carefully washed when processed. It was then set at high temperature to create this natural, glossy straight look. Hair is not easily deformed and will not become frizzy.
Lace front wigs human hair is between 18 inch hair and 32 inch hair long, but I recommend buying long hair because straight hair looks amazing. You can choose between 180% and 250% density. The type of lace is transparent lace, which can suit your skin well. And the color is natural black. With a pre-plucked natural hairline, can be curled, permed, and restyled by yourself.
2. Bodywave lace front wigs human hair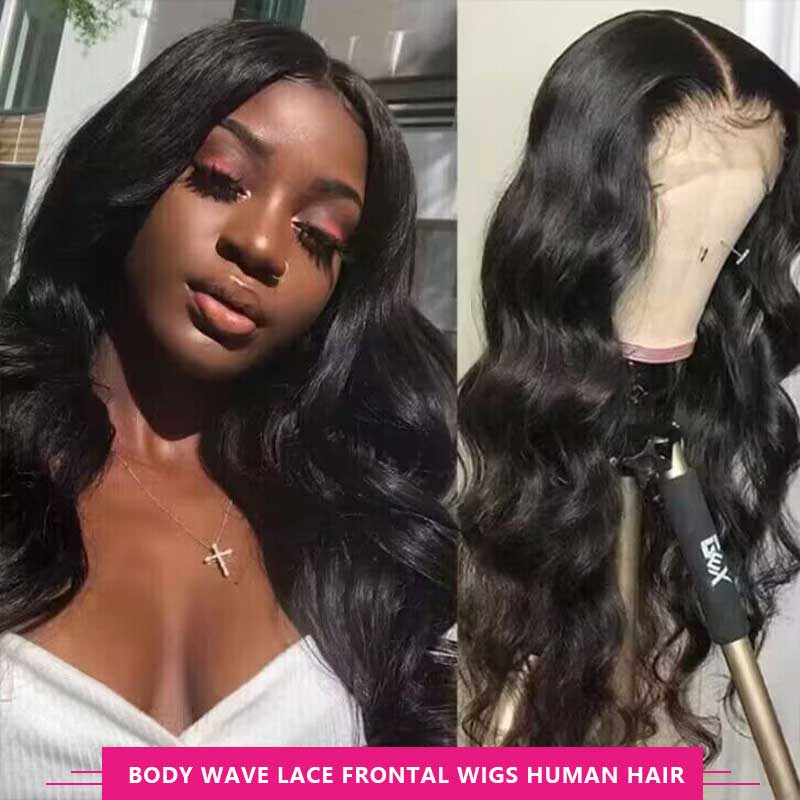 Body wave lace frontal wigs human hair is perfect for women who want to pursue fashion, as you can see in the model picture, very beautiful! The pattern of this wig is a very hierarchical large volume, the whole is very textured, can help you improve the atmosphere and temperament, and is a very popular wig type.
This style has baby wave and loose wave patterns to choose from, both of which are very beautiful. It's 18 to 32 inches long. If you want the best results, go for lengths longer than 24 inch wig. This type of roll has a large arc, and short lengths can be unflattering.
3. Water wave lace frontal wigs human hair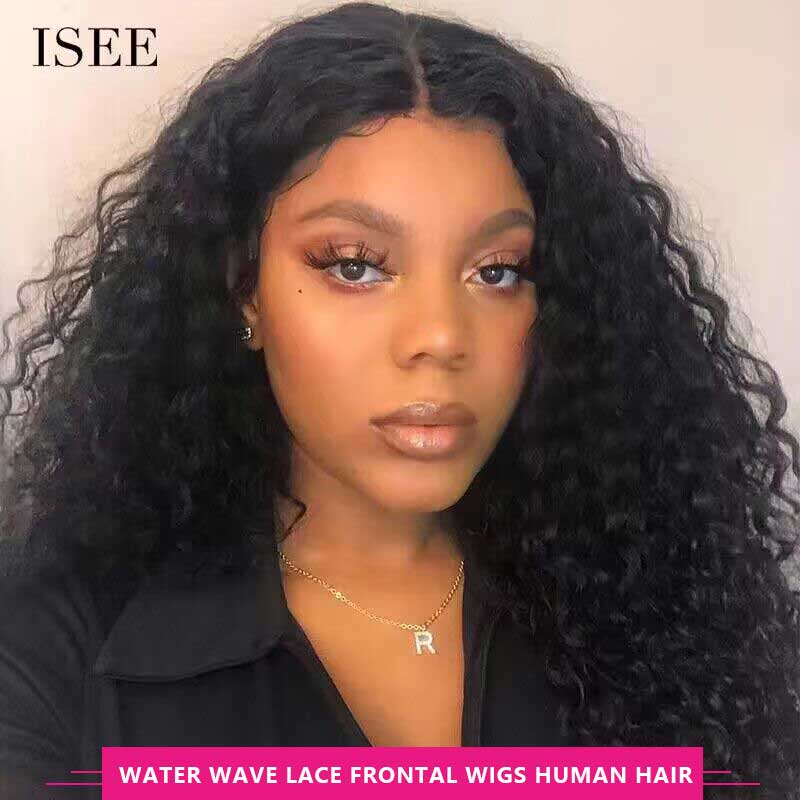 The water wave lace frontal wigs human hair's curl is relatively small, a wig that accentuates your volume. This type of flower overall is very fluffy, will give people a sexy and unique hair feeling, let you radiate charm anytime and anywhere. Whether it's a date or a daily commute, it's great. It's a very everyday wig in itself.
This style is natural black, a versatile and natural color that guarantees 100% real hair and is the first choice of most women. If you don't know which wig to buy, this lace frontal wigs human hair will not disappoint you.
4. Honey blonde straight lace frontal wigs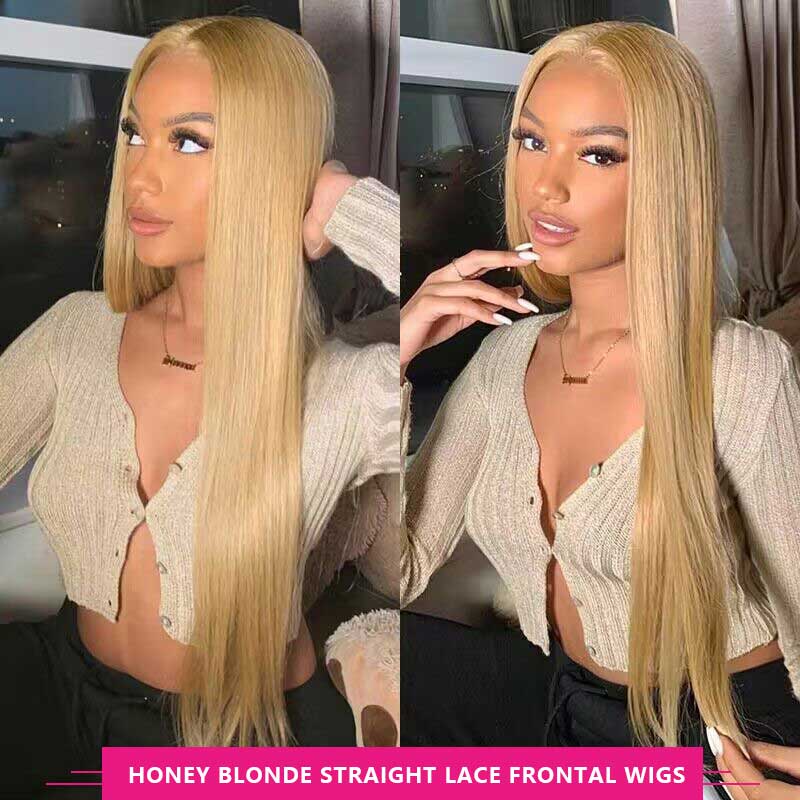 The previous three recommended wigs are more natural and suitable for daily wear, so now for you to introduce a can improve your fashion degree is the blonde wig lace frontal wigs human hair. It's going to be a bright color, a shiny, honey-like gold. Perfect for dates and other events, it not only makes you look shiny but also enhances your skin tone and makes you look bright. If you want to be unique and stand out in a crowd, you can safely choose this wig.
The wig measures from 18 to 28 inches in length and is 200 percent dense. Because it's straight and less voluminous than curly hair, denser wigs look better. The hairline is pre-plucked, which can create a natural wearing effect.
5. Kinky Curly lace frontal wigs human hair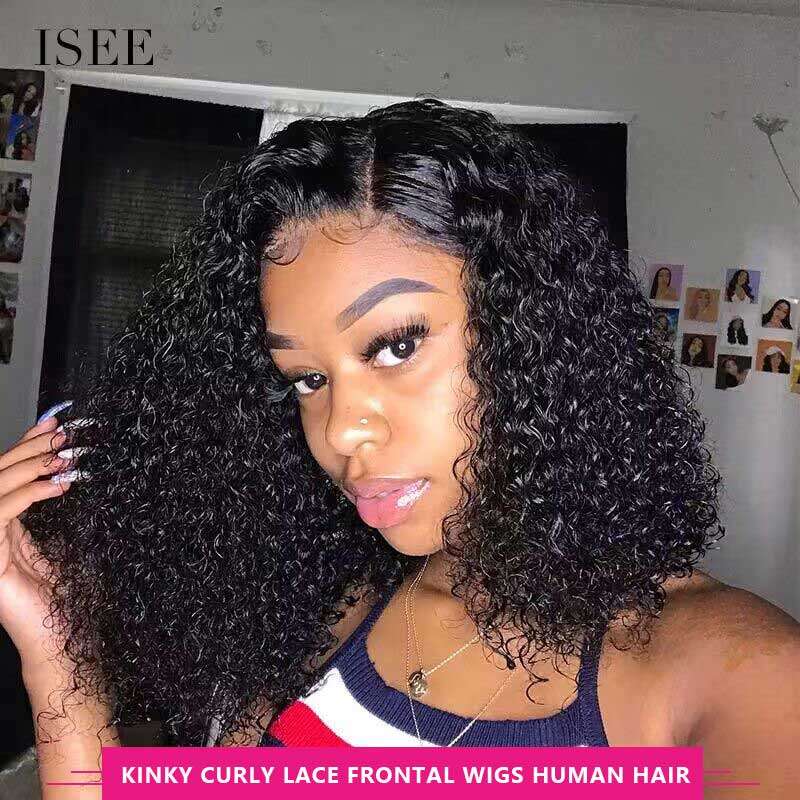 A kinky curly lace frontal wigs human hair is a smaller curl than a water wave, with less layers and a little shaggier. It is also a very fashionable hairstyle, and many people opt for a Bob because if the hair is too long, it can make the head look too big.
The length is 18 to 32 inches, and the lace size is 13 x 4, which can be well wrapped around your own hair, and the wearing effect is natural and real. If you want a bob style, you can buy the 14 inch and 16 inch wig. The color of the lace frontal wigs human hair is natural black. If you want a colored wig, you can go the iseehair.com to choose a colored wig you like.
The benefit of lace frontal wigs human hair
1. Realistic and natural
These wigs are usually glued so that the lace will fit perfectly into your scalp. Wigs are usually not visible within normal social distancing, so you can wear them on a daily basis. And the hair of the wig is 100% real hair, which can ensure the maximum and the real developed to the same effect. The wig is just like what grows out of your head, even softer than your own hair. Therefore, it can achieve the most natural and real wearing effect.
2. Firm
The lace wig is usually glued to the hairline, and the tail of the wig is usually sewn to the hair cap with a needle and thread, so the lace wig is very strong to wear. We usually put wig on for a week or two before we take them off and wash them. So the wig is not easy to fall off the head.
3. Save money
A lace wig is much cheaper than a full lace wig because it doesn't require a lot of lace, only a small piece of lace at the front. You can choose from different sizes of lace hair blocks. Lace hair blocks are 4×4,4×6,13×4,13×6inch. The larger the hair block, the more expensive it will be. So the lace wig can be said to be the most cost-effective wig.
Final words
Today, we introduce several styles of lace wigs with good sales. You can choose them according to your own preferences and needs. This kind of wig not only wears a real natural effect, and is not easy to fall off, but also cheap. Lace front wigs human hair can be your best choice.