Halloween is a festive and spooky holiday filled with entertainment and celebration. It's approaching, are you ready for your Halloween makeup? Whether you're planning to be a wicked witch, a glamorous vampire, or a fun and quirky character, our wide range of human hair wig selection is here to make your Halloween dreams a reality. Don't miss out on our scarily good deals in the ISEE 2023 Halloween Wig Sale.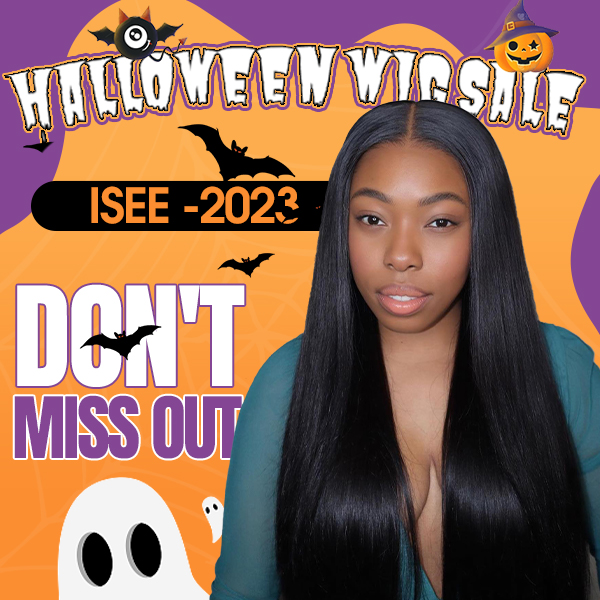 ISEE Halloween Wig Sale
Let's look at the ISEE Halloween Sale for more helpful information. ISEE is now giving wonderful Halloween hair sales on whole wigs, including wear-go wigs, HD lace wigs, colored wigs, and more types of wigs, in order to save money for our customers.
Discount
ISEE M-cap wear go wig and wear go V5 wig 35% off + extra 10% off
ISEE wear go wig extra 10% off code WEARGO
ISEE HD lace wig extra 30% off code HD30
All other items 25% off
ISEE Halloween Wigs Recommendation: colorful wig
Natural color wig
Natural color human hair wigs are versatile and can be used for a wide range of costumes, including witches or vampires characters. ISEE hair wigs for Halloween are all human hair wig, allowing for using of various styling tools as your own hair.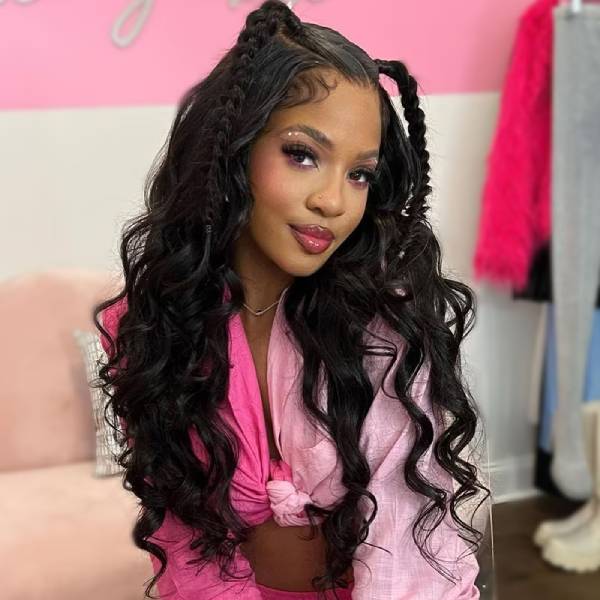 -Undetectable HD Lace
-Natural Color Black, Can Be Dyed/ Bleached
-4x4 Lace Size And 13x4 Lace Size Wigs Available
-100% Virgin Human Hair Wigs, No Tangle No Shedding
-Body Wave
Pumpkin Orange Color wig
The pumpkin orange color wig or ginger color wig must be the most suitable wig for Halloween. Ginger hair is often associated with classic Halloween characters like pumpkins and witches.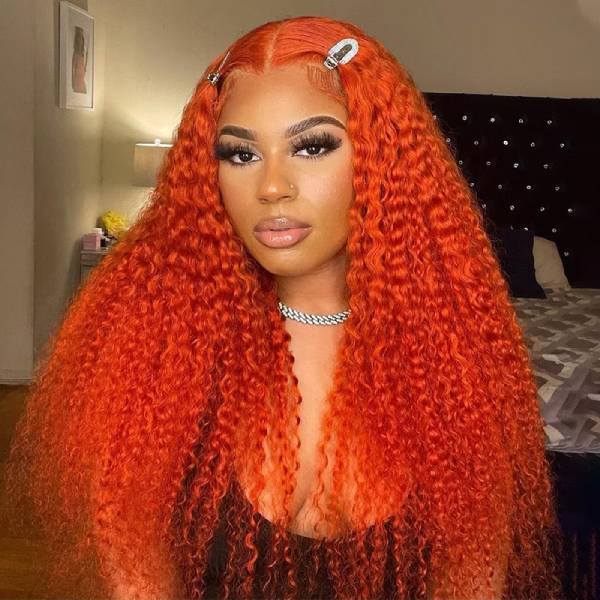 -13x4 Kinky Curly Lace Front Wig
-18-28 Inch Hair Length Available
-Medium Size Cap With Adjustable Strap
-100% Virgin Hair No Tangle No Shedding
Green color wig
Green color wigs are popular Halloween Accessory! It is vibrant and eye-catching color, it can represent the color of monsters, and ghoulish creatures.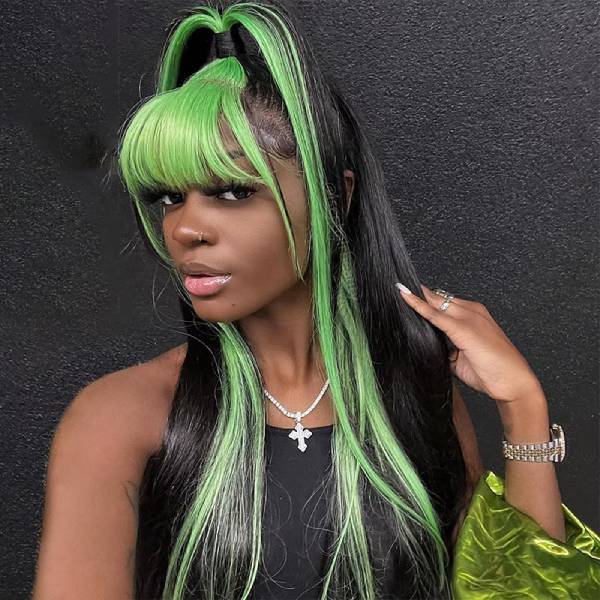 -Green Black Skunk Stripe Color Hair
-100% Virgin Hair No Tangle No Shedding
-13x4 Pre-P-plucked Natural Hairline
-With Band Or No Bangs Available
-Straight
-18-28 Inch Hair Length Available
Blue color wig
Blue color wigs work well for characters like Elsa from Frozen, Smurfs, or any character with a blue-themed appearance.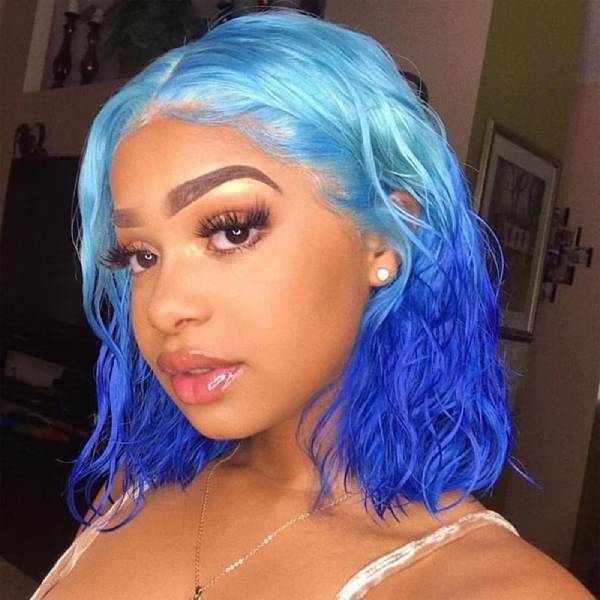 -Ombre Icy Blue Color
-Bob Straight Hair Transparent Lace Wigs
-100% Virgin Hair No Tangle No Shedding
-Straight (can be restyled, picture is restyled look)
-Brazilian Virgin Hair, Peruvian Virgin Hair, Mongolian Virgin Hair, Indian Virgin Hair, Malaysian Virgin Hair Available
Grey or silver color wig
Gray or silver wigs are perfect for helping you portray older or other horror characters like ghosts and zombies, adding to the eerie atmosphere of Halloween.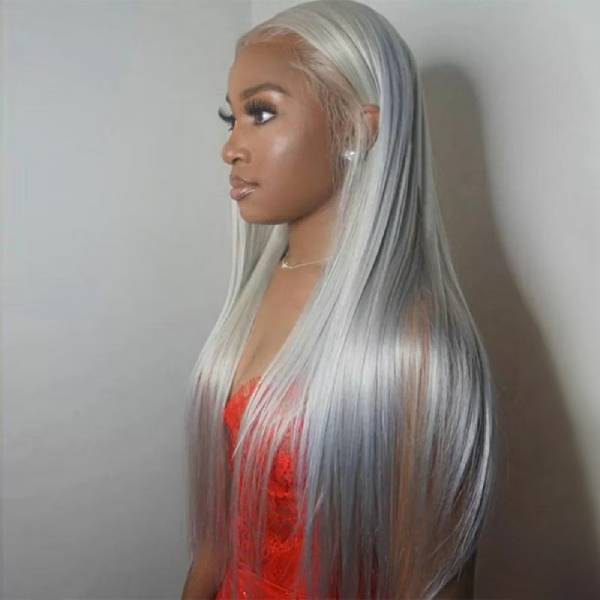 -Grey Color Straight Lace Front Wig
-18-28 Inch Hair Length Available
-Pre-plucked Natural Hairline, Knots Unbleached
-100% Virgin Hair No Tangle No Shedding
-180% Hair Density
Remember to consider the costume and makeup you'll be wearing along with our human hair wig to ensure that the colors or hair length coordinate and create a cohesive look for your Halloween character.
Why Shopping at ISEE 2023 for Halloween Wigs
Wide Collection Of Wigs
Not only those wigs mentioned above, we have more types of wigs for Halloween, various colors, hair lengths, and textures to choose from.
100% Human Hair Wig
Please be assured that the wigs you buy from ISEE website are 100% human hair wigs!
15 Days Return Policy
Any dissatisfaction with our wig after receiving the packages within 15 days, we can provide you with a refund or exchange service.
In conclusion
The ISEE 2023 Halloween Wig Sale is your ticket to taking your Halloween costume to the next level. With our high quality but affordable price wig, shop now and let your imagination run wild!
You might want to check these posts:
Why Wear Colorful Wigs
Hair Streaks Vs. Highlights, What Are The Differences