Different hair colors will bring us different moods, and at the same time help you create different styles, make your style change, shiny and charming! If you are suffering from falling, dry hair caused by frequent dyeing, try our wigs, which can help you get rid of these problems easily.
Contents
1.Common colored wigs
2.What color wigs are suitable for my face?
3.Questions you may be interested in.
4.Finnal words
1.Common colored wigs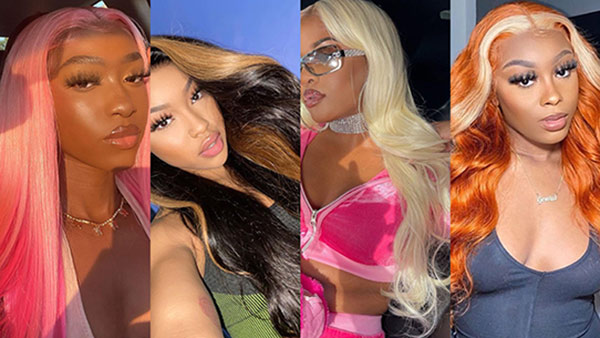 99J is what we usually call Burgundy. Its color, just like its name, is the color of wine with noble elegance. Burgundy, a blend of red passion and black repression, is often regarded as a noble color in religion, symbolizing supreme authority. This color has a natural noble temperament, indoor look is dark red, will become particularly bright in the sun.
Highlight Wigs
Highlights, a type of colored wigs. The other name of Highlight Wigs is Piano color wig. It's like the color of a piano, with a gradient of different colors from left to right. Highlights will make your hair more attractive and special. Hair coloring has been a popular trend in the hair industry. In recent years, the emphasis of hair dye has been replaced by highlights wigs, with stylish color highlights, to make hair shine and more layers.
Blonde is a slightly dark yellow, with a luster, is the color of metallic gold, but also the supreme pure color in nature. It is the color of the sun, it represents warmth and happiness, but also has a shining charm. A person wearing a blonde wig will become the center of attention in a crowd. A shiny, glossy blonde hair will make you stand out.
Pink Wigs
Pink means sweet, tender or innocent. It can represent love and romance. It is a fashionable and lively color and is often used as a positive color. For example, a healthy person is sometimes said to be "In the pink", so wearing a pink wig can give people a vibrant, girlish feeling. Of course, pink wigs can also be sexy if you wear them with a few different outfits and accessories.
Skunk Strip
Skunks usually come in black, white, lavender, and brown, it's an alternating color. This style of hair color is relatively more design sense, and the color layers are also very clear, there is a clear dividing line, unlike the highlights mixed with each other. If you like a wig in a standout color with more personality, you can choose this one.
Orange/Ginger
Orange is a color between red and yellow. It is a bright color of lively enthusiasm. It is the warmest color in the warm color system. The sunset glow, the sun, is rich in orange. Because of its cheerful, lively, gorgeous, healthy, excited, it is suitable for daily wear, brings you a warm, happy, enthusiastic mood.
Brown Color Wig
This is an understated and advanced color. If black is too plain, then you can try brown. Whether it is dark brown or light brown, it is very prominent. Try this color if you just want to wear it every day and don't want to stand out in a crowd.
2.What color wigs are suitable for my face?
Hair color is usually chosen based on skin tone, pupil color and style of dress. Here are some tips for choosing the right wig color for you. Of course, you can also choose according to your own preferences. Any color can look good on anyone as long as it is cleverly matched.
For fair skin, we recommend blonde, pink, purple and orange or ginger color wig. For medium skin consider Burgundy and brown hair colors. For olive skin, we suggest black and dark browns. For dark skin, consider black, highlight and light browns.
For people with warm eyes, you can choose blonde, brown, green, blue with gold or brown. People with cool eyes can pick a cooler toned wig, such as dark brown, black, blue, dark blue, or gray.
3.Questions you may be interested in.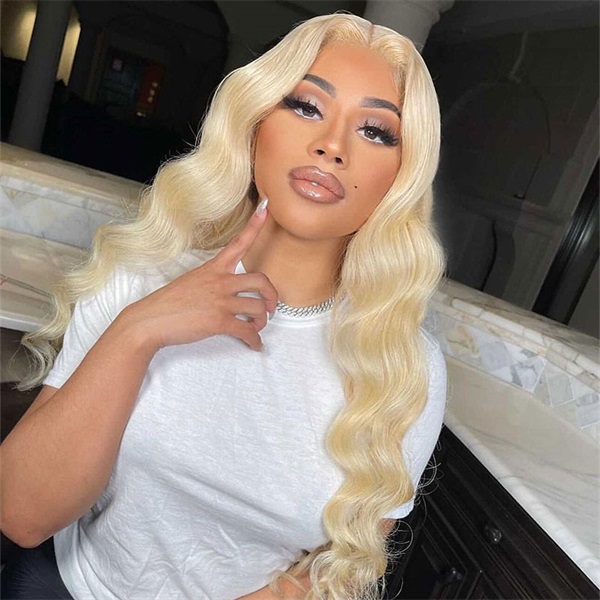 What hair color is most attractive?
Data show that a quarter of women will choose dark color wigs, which they consider the sexiest color. In second place was blonde and third was Burgundy.
Relatively speaking, dark colors are more suitable for our daily life, such as black or brown, which can meet our daily wear needs and that's why most women will choose this color. Blonde hair is rare, it is very light and shiny. Sometimes we always want to change our appearance, then you can try blonde hair, it will bring you a completely different experience. Burgundy is another standout color, but it's a little more subtle than blonde. Burgundy is a dark red indoors, but it shines especially brightly in the sun.
What hair color is best to look younger?
Orange, ginger, blonde, light browns and pinks give us a healthy glow and make us look younger. Similarly, wearing light eyeshadow with light makeup can make you look younger. If you want to look younger too, try one of our colored wigs. It can make you look young and energetic, make your life different with a beautiful wig, and make you more attractive and confident.
4.Final words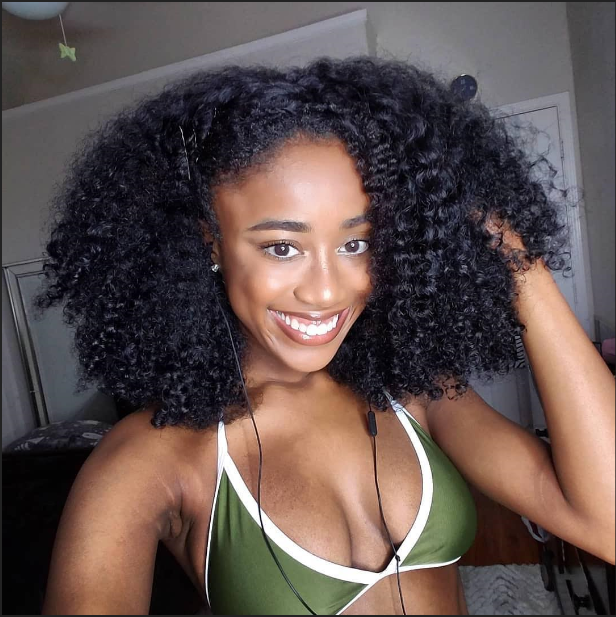 We all know that bleaching and dyeing our hair can damage the health of our hair and scalp, causing damage to the texture of our natural hair. Dyeing your hair can also be associated with loss of color, awkward periods, and so on, which means that if you want to keep your hair color, it can be a hassle to tint it every few months. Therefore, you can choose to wear a wig, does not harm your skin. At the same time, you can change hair color at will. You can according to your own preferences and use occasion, free to choose your own color, of course, you can also choose multiple colors, alternate wear. I believe you already have your favorite wig color, so click iseehair.com to find the right wig for you.